Reebok Recreates Iconic Basketball Offering in Latest Nano Release: The Nano X1 Blacktop Pack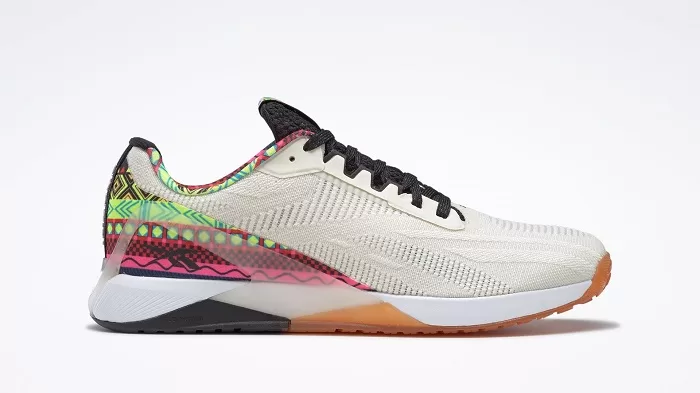 Inspired by the vibrant colors of city streets, the Nano X1 Blacktop Modernizes an Archive Favorite
Whether you are barbell banging or hitting the pavement for a run, the streets are our playground. The Nano X1 Blacktop, the latest pack to Reebok's Official Shoe of Fitness, the Nano X1, is inspired by the vibrant colors of city streets, basketball courts and playgrounds that inspire our inner athlete. The new sneaker brings the perfect blend of street style and performance while also paying homage to Reebok's iconic BLACKTOP collection that first debuted back in 1991.
The BLACKTOP concept was Reebok's first foray into the realm of outdoor basketball and immediately created a buzz among Reebok wearers and basketball lovers alike. The BLACKTOP collection soon became known for its unapologetic attitude and edge as well as its use of vivid color accents, bold patterning, and texture. On the performance side, the shoes utilized rugged builds and high abrasion rubber outsoles specifically designed for the outdoor game.
For the Nano X1 Blacktop, Reebok tapped into its archive to honor this iconic collection, featuring bright and bold tribal print graphics across the heel combined with a lux knit upper for ultimate comfort and style.
"We are fortunate to be part of a brand that possesses such a rich history across sport and style. Our archive is filled with endless storytelling opportunities that are as relevant as ever for today's  consumer," said Tal Short, Senior Product Manager, Reebok. "The BLACKTOP collection embodies such a bold and confident attitude that we felt translated perfectly to so many in today's fitness community. We knew immediately this was a style we needed to recreate for the modern-day athlete."
The Nano X1 Blacktop collection will be available in two colorways in unisex sizes starting May 5, 2021 for $150 on Reebok.com. For more information, visit www.Reebok.com/NANO.
Source: Reebok