RBC Launches Four New Commercial Credit Cards Backed by RBC's Rewards and Benefits Programs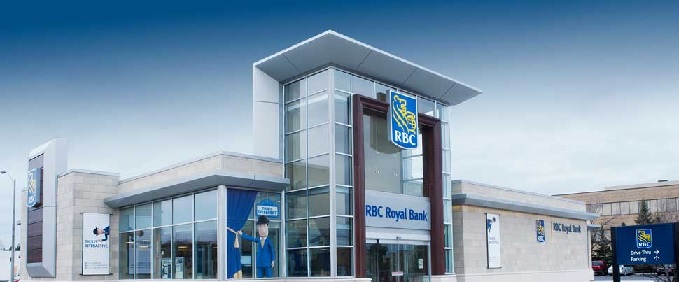 RBC Commercial Cards give companies greater ability to manage their expense cards with increased control, insights and savings
Royal Bank of Canada (RBC) introduced the RBC Commercial Expense Cards Program that includes four new credit cards and an online card management platform. An extension of the market leading Business Cards portfolio, this robust new card program gives commercial card clients access to RBC NextLogic, a powerful card management and reporting tool that provides companies with greater control and oversight of their expense card program.
"We're excited to introduce four new commercial cards along with a powerful new online platform to meet the more complex needs of our mid-market commercial clients," said Neil McLaughlin, Executive Vice President, Business Financial Services, RBC.  "We're focused on helping businesses to succeed. These new commercial cards will provide business owners with the ability to leverage data and insights to make better business decisions so they can focus on growing their business."
With RBC NextLogic, companies will have the ability to manage their credit card program in real time, add and delete cardholders, set spend controls, control credit limits and set merchant code restrictions.  Companies will also be able to access transaction-level reporting and integrate spend data into third party expense management platforms.
The RBC commercial cards program offers four distinct cards, giving companies options to choose the credit card that best suits their needs:
RBC Commercial Avion Visa – earning RBC Rewards points that can be shared with employees, or rolled up to either one person or to the corporation.
RBC Commercial CashBack Visa – offering 0.5% Cash Back credits to the business with no cap.
RBC Commercial US Visa – pay and settle in U.S. dollars to avoid foreign exchange fluctuations.
RBC Commercial Visa – everyday card with valuable insurances.
All cards within the Commercial Cards product suite feature valuable benefits including Zero Liability Protection, Corporate Liability Waiver and purchase insurances.
"The introduction of the Commercial Expense Cards Program reinforces RBC's commitment to business owners and supports very strong existing product offerings in our credit card portfolio," said Linda Mantia, Executive Vice President, Digital, Payments and Cards at RBC.  "Business owners can have peace-of-mind knowing they have a single point of contact for all their expense card needs and the ability to manage their programs 24/7 with a new self-serve platform."
The RBC Commercial Expense Cards Program is available in select markets beginning July 11, 2016.
More information on the new commercial cards is available atwww.rbc.com/commercialcards
ABOUT RBC
Royal Bank of Canada is Canada's largest bank, and one of the largest banks in the world, based on market capitalization. We are one of North America's leading diversified financial services companies, and provide personal and commercial banking, wealth management, insurance, investor services and capital markets products and services on a global basis. We have over 80,000 full- and part-time employees who serve more than 16 million personal, business, public sector and institutional clients through offices in Canada, the U.S. and 36 other countries.