RBC Global Asset Management Inc. Introduces Seven New ETFs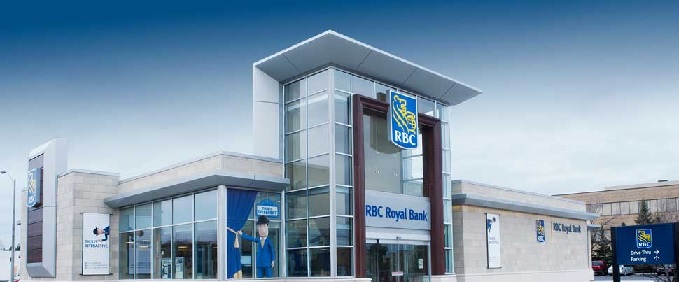 RBC Global Asset Management Inc. (RBC GAM Inc.) announced the launch of seven new index  tracking Exchange Traded Funds (ETFs).
"Over the past six years, Canadian investors and advisors have trusted over $3.5 billion to RBC ETFs, making RBC Global Asset Management one of Canada's leading ETF providers," said Mark Neill, head of RBC ETFs. "We are pleased to continue to expand our ETF line-up in the interest of client choice. Our newest ETFs bring the total number of RBC ETFs to 35."
The seven new index tracking ETFs are sub-advised by State Street Global Advisors (SSGA), the investment management arm of State Street Corporation. SSGA focuses on providing highly disciplined, risk controlled investment strategies to the global marketplace.
"We are excited to be working with SSGA as sub-advisor on these ETFs," added Neill. "The relationship between SSGA and RBC Global Asset Management has existed for nearly 20 years, dating to the launch of the first RBC index mutual funds in 1998. With today's launch, we are pleased to bring SSGA's capabilities to the Canadian ETF marketplace."
Additionally, the seven new RBC ETFs will follow indexes provided by FTSE Russell. FTSE Russell has an established reputation for transparent, robust, rules-driven index construction methodologies. RBC GAM Inc. has worked with FTSE Russell since the launch of the RBC Target Maturity Corporate Bond ETFs in 2011.
The offering of the new RBC ETFs has closed and they will begin trading today on the Aequitas NEO Exchange:
ETF
Underlying Index
Ticker
Symbol
Management
Fee
RBC Canadian Short Term Bond Index ETF
FTSE TMX Canada Universe + Maple Short Term Overall Bond Index
RCSB
0.10%
RBC Canadian Bond Index ETF
FTSE TMX Canada Universe + Maple Bond Index
RCUB
0.10%
RBC Global Government Bond Index (CAD Hedged) ETF
Citi World Government Bond Index (Currency-Hedged in CAD)
RGGB
0.35%
RBC Canadian Equity Index ETF
FTSE Canada All Cap Domestic Index
RCAN
0.05%
RBC U.S. Equity Index ETF
FTSE USA Index
RUSA
0.09%
RBC International Equity Index ETF
FTSE Developed ex North America Index
RINT
0.20%
RBC Emerging Markets Equity Index ETF
FTSE Emerging Index
REEM
0.25%
In addition to the new ETFs listed above, RBC GAM Inc. recently filed a final prospectus for four new actively managed fixed income ETFs to be launched later this year. These upcoming ETFs will leverage the investment capabilities behind the PH&N and BlueBay fixed income funds, enabling Canadian ETF investors to access a broad spectrum of expertise drawn from across RBC Global Asset Management's fixed income teams.
"As we bring new index solutions to our ETF line-up today, we also look forward to further expanding our suite of income-generating ETFs in the near future," added Neill.
RBC GAM Inc. will provide further details of the new ETFs in the coming months.
For further information regarding RBC ETFs, please visit www.rbcgam.com/etfs.
Commissions, management fees and expenses all may be associated with investments in exchange-traded funds (ETF). Please read the prospectus or Fund Facts document before investing. ETFs are not guaranteed, their values change frequently and past performance may not be repeated. ETF units are bought and sold at market price on a stock exchange and brokerage commissions will reduce returns. RBC ETFs do not seek to return any predetermined amount at maturity. Index returns do not represent RBC ETF returns. RBC ETFs are managed by RBC Global Asset Management Inc., which is a member of the RBC GAM group of companies and an indirect wholly-owned subsidiary of Royal Bank of Canada.
About RBC Global Asset Management
RBC Global Asset Management (RBC GAM) is the asset management division of Royal Bank of Canada (RBC) and includes RBC GAM Inc. and institutional money managers BlueBay Asset Management and Phillips, Hager & North Investment Management. RBC GAM is a provider of global investment management services and solutions to institutional, high-net-worth and individual investors through separate accounts, pooled funds, mutual funds, hedge funds, exchange-traded funds and specialty investment strategies. The RBC GAM group of companies manages approximately $400 billion in assets and have approximately 1,400 employees located across Canada, the United States, Europe and Asia.