RBC and Espresso Partner to help Canadian Tech Entrepreneurs to Scale and Grow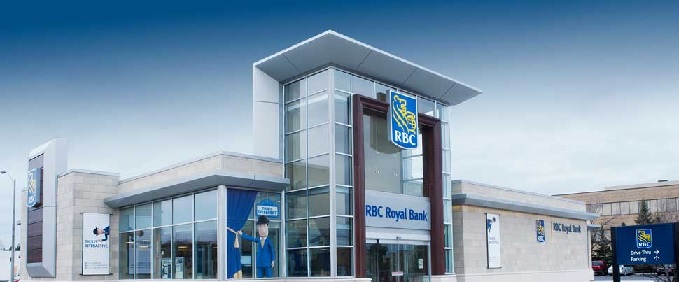 Royal Bank of Canada (RBC) and Espresso Capital are pleased to announce the launch of a new national partnership to meet the unique banking and financing needs of Canada's fast growing technology sector.
The partnership combines the capabilities of RBC, Canada's leading technology bank, and Espresso Capital, the country's most active and entrepreneurial venture debt firm, to provide best-in-class capital and banking solutions coupled with industry expertise to support Canadian technology entrepreneurs at every stage of their growth journey.
"Building on RBC's leadership position in the technology and knowledge-based industries, the partnership with Espresso Capital will help Canadian technology entrepreneurs accelerate their growth and bring their innovations to the world stage" said Niranjan Vivekanandan, Vice President, Strategy, Commercial Banking , RBC. "We have the scale and breadth of experience to support tech companies looking to expand their operations and this partnership represents another way that we are delivering differentiated solutions that meet the needs of the Canadian technology sector."
"Espresso is excited to launch this unique partnership with RBC," said Alkarim Jivraj, CEO of Espresso Capital. "This partnership will improve access to capital and innovative business solutions for fast growing technology companies across Canada. Working together, we will provide tech entrepreneurs with industry leading debt financing solutions. RBC and Espresso have been working closely since 2009 and this partnership builds on our shared mission to help entrepreneurs achieve their goals."
RBC's Knowledge-Based Industries group is the largest technology focused commercial banking team in Canada, with over 25 years of experience supporting innovative entrepreneurs with tailored advice and services to manage and grow their businesses into successful companies that create real impact.
Headquartered in Toronto with offices in Montreal and Vancouver, Espresso has financed over 230 companies since 2009 and was ranked the most active Canadian venture debt firm in 2017 by the Canadian Venture Capital and Private Equity Association.
About RBC
Royal Bank of Canada is a global financial institution with a purpose-driven, principles-led approach to delivering leading performance. Our success comes from the 81,000+ employees who bring our vision, values and strategy to life so we can help our clients thrive and communities prosper. As Canada's biggest bank, and one of the largest in the world based on market capitalization, we have a diversified business model with a focus on innovation and providing exceptional experiences to our 16 million clients in Canada, the U.S. and 34 other countries. Learn more at www.rbc.com.
About Espresso Capital
Since 2009, Espresso Capital has provided over 230 early and growth stage technology companies with founder friendly capital. We offer lines of credit and term loans to enable entrepreneurs to grow their businesses without dilution, board seats, or personal guarantees. Our mission is to keep founders in control with fast, fair, and flexible capital. Learn more at www.espressocapital.com.
Source: Royal Bank of Canada