Ralph Lauren Reinvents The Women'S Luxury Runway With The September Collection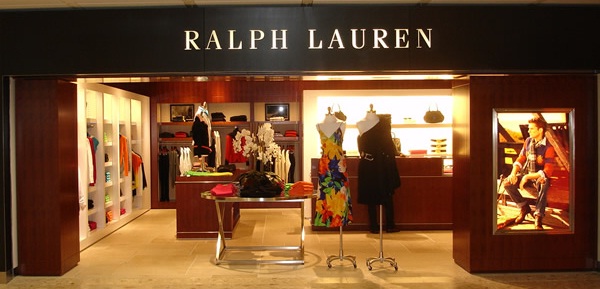 Ralph Lauren Corporation debuts a modern and exciting runway-to-retail concept at New York Fashion Week to celebrate the Ralph Lauren Women's September Collection. In the ultimate New York moment, this season's fashion show will take over an entire city block, and offer every look shown in real time to customers.
A new chapter in Ralph Lauren's almost 50-year history begins with this shopping experience.
"Today, for the first time ever, I am proud to share with you my new women's collection right off the runway and into your lives. For me, this is the ultimate expression of luxury – offering you every look, every accessory, every handmade detail immediately in my flagship stores around the world and online," said Ralph Lauren.
Using iconic and energetic Madison Avenue as its backdrop, the event will take place directly outside the 888 Ralph Lauren Collection flagship store, creating a chic and elegant environment that captures Ralph Lauren's ongoing romance with the city and the women here who inspire him.
"From the very beginning I've always designed with you in mind. You are changing the way you live and the way you want to shop, and we are changing with you and for you," Lauren said.
This dynamic evolution of a fashion show affirms Ralph Lauren's commitment to his consumer, allowing her to wear what she falls in love with the moment she sees it. Known as a leader in world-class retailing, the company is creating for the customer a fully immersive showcase, following models directly from the runway into the store.
The full breadth of Ralph Lauren's impeccable luxury, craftsmanship and detail will be woven into the collection, which will honor the brand's deep heritage through a refined yet unexpected lens.
The sidewalk spectacular will be streamed live on global social media platforms Facebook, Youku, Line and Kakao, presenting the collection, including accessories, in its entirety to be seen around the world.
Items will be available as the fashion show concludes on RalphLauren.com and in worldwide flagship stores including Beverly Hills, Chicago, Boston, Dallas, Bal Harbour and Costa Mesa, Calif., in the United States; Prince's Building in Hong Kong; Omotesando in Tokyo; New Bond Street in London; Tretyakovsky in Moscow; and Ralph Lauren's Paris store at Montaigne. Top retail partners include Bergdorf Goodman, Saks Fifth Avenue, Mytheresa.com and Mercury.
ABOUT RALPH LAUREN CORPORATION
Ralph Lauren Corporation (NYSE:RL) is a global leader in the design, marketing and distribution of premium lifestyle products in four categories: apparel, home, accessories and fragrances. For more than 49 years, Ralph Lauren's reputation and distinctive image have been consistently developed across an expanding number of products, brands and international markets. The Company's brand names—which include Polo Ralph Lauren, Ralph Lauren Purple Label, Ralph Lauren Collection, Ralph Lauren Black Label, Lauren Ralph Lauren, RRL, RLX, Polo Sport, Polo Ralph Lauren Children's, Denim & Supply Ralph Lauren, Chaps and Club Monaco—are among the most widely recognized consumer brands worldwide.