PUMA Launches New Ultramodren BMW X-CAT DISC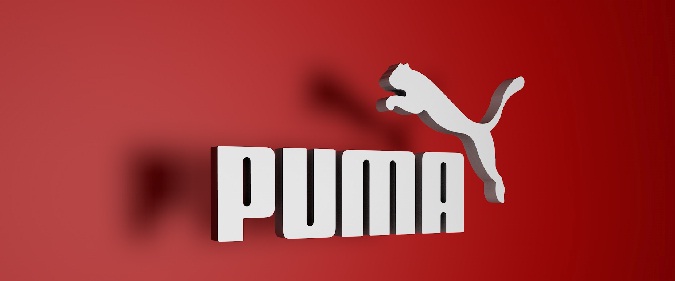 Futuristic Look Shoe Takes Inspiration from BMW GINA Light Visionary Concept Car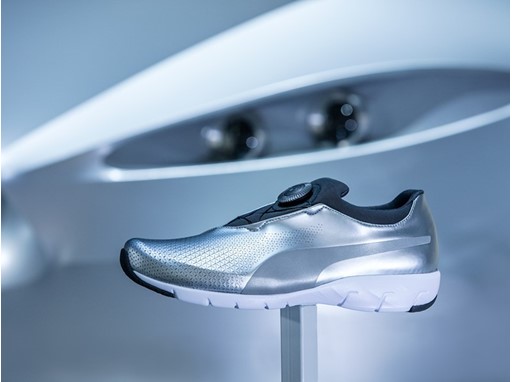 PUMA has released the latest edition to its DISC footwear franchise, the futuristic looking metallic silver BMW X-CAT DISC. Designworks, a BMW Group subsidiary, looked to PUMA to develop the special fabric applied over the metal chassis. Through this collaboration, Designworks led the design process for the ultramodern PUMA X-Cat concept shoe inspired from the revolutionary concept car with a seamless material outer shell.
This striking shoe showcases PUMA's reinvented DISC technology, which provides ultimate comfort and a snug fit. Originally launched in 1991, the system worked as the disc rotated, pulling internal wires that tightened the upper for a comfortable fit. The new DISC system is lighter and smaller with only five parts. It's quicker to turn and the smooth internal wire system that wraps and secures the upper is faster to tighten.
The outer of the shoe features a silver stretch fabric, resembling the metallic material used on the car and modified for footwear use. As the shoe opens and closes the form of the shoe transforms, as does the car. The shoe's silver material sits over the DISC closure system and when tightened the wires are revealed under the material. Finishing touches included a laser cut upper across the front of the shoe, inspired by gill like texture that appears on the car when its doors open. PUMA's iconic formstripe runs on the outer of each shoe in a reflective print and BMW's logo features on the DISC.
The BMW X-CAT DISC will be available to purchase online from the 1 July at www.puma.com and in select stores across the world.