Predictions for Online Gambling Industry in 2022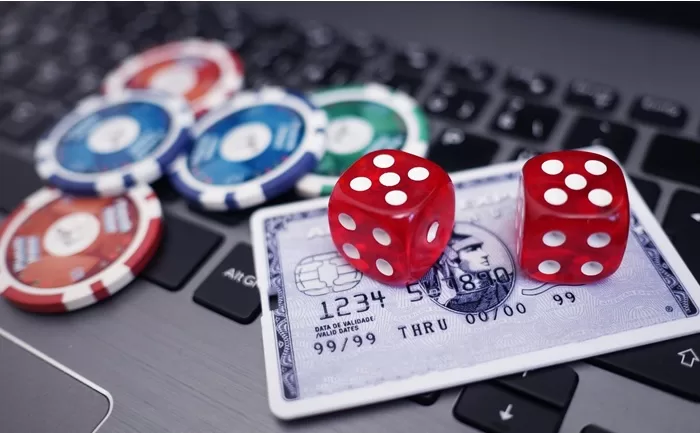 According to recent studies, the online gambling industry was estimated to have a global economic value of $66.7 billion. Moreover, experts believe that this value will skyrocket to as much as $92.9 billion by 2023. This makes the online gambling market one of the most lucrative economic sectors in the world. That's why many savvy investors and casino operators are keen on capitalizing on the growth and upward movement of this economy. And one key facet of maintaining a level of competitiveness in the market is having the ability to adapt to any emerging online gambling trends.
That's essentially one of the most difficult tasks of running any kind of business: studying trends and adapting to them quickly. In terms of the online gambling space, there are already a few emerging innovations that could potentially shake up the entire industry as a whole. In this article, we will go over all of the prominent trends to watch out for within the online gambling industry in 2022.
Cryptocurrency Adoption
Cryptocurrency seems to be everywhere these days. Remember that one of the major reasons why online gambling took off as an industry was that it made it easier for users to pay and withdraw their money. If gambling operators made this process difficult, it would put users off entirely to using their platforms. Aside from that, the safety and security protocols that online gambling platforms are using these days make it easier for users to trust that their money or private data won't be compromised to fraudulent activities. It only seems like the next logical step forward for the gambling market is to adopt cryptocurrency as a viable form of payment for casino transactions. They offer just as much convenience, security, and privacy as the current generation of payment methods.
VR and AR Integration
Augmented Reality and Virtual Reality are two technological trends that have been around for a long time. And it seems like these technologies have only been recently started making some serious headway in terms of mainstream usage. Of course, a lot of this had to do with the fact that tech giant Facebook changed its name to Meta in 2021. This solidified the tech society's gradual shift into the metaverse, which is largely reliant on VR and Ar. As such, many casino games are now offering AR and VR-integration into their games in order to provide a more immersive gaming experience for users and to be more future-oriented in their approach to tech innovation and adoption. This kind of technology when paired with live casinos could potentially be the next big thing in online gambling.
Wearable Capability
It took a while for wearable tech to really hit off, but a large part of the tech consumer market is now invested in devices like smart watches, fitness trackers, wireless ear buds, and tech lenses. A lot of people are also becoming more and more reliant on virtual assistants that come in the form of Google Assistant, Siri, or Alexa. That's why it's likely to expect that many of these wearable devices are going to start implementing gambling-ready features soon. Of course, wearable tech has its limitations. Smart watches won't be able to replicate the kind of UI that a phone or tablet would be able to. But wearable tech has a lot of potential in the realms of fantasy sports, sports betting, and other similar gambling activities. While it may not necessarily dominate the market, this is still a potent development to look out for.
E-Sports Betting (and Micro-Betting)
E-Sports is also gearing up to be an incredibly competitive space in 2022. However, more than just betting on the outcome of actual games or matches, look for an increase in terms of micro-betting activity on these betting platforms. For example, aside from just betting on the final score of a basketball game, bettors can also bet on smaller wages for who wins the first tip or what player scores the first basket. These kinds of bets are already being executed on large scales currently, but look for them to be integrated more seamlessly onto various betting platforms around the world.
Final Word
There is so much potential for growth in this industry despite the numerous advancements that it has already made. 2022 looks to be a big year for the online gambling sector and many key players are looking to take advantage.