Pop-Tarts® Café Pops Up In Times Square With A Spin On New York Dishes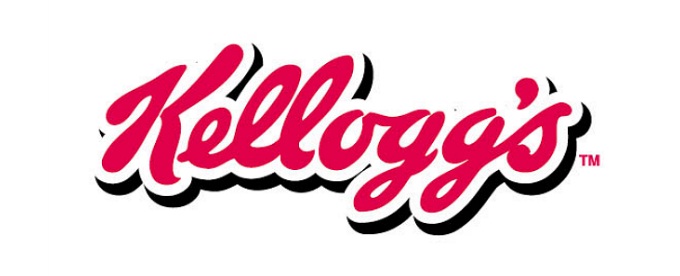 Menu will feature the toaster pastries in Crazy Good™ ways – Pizza, Cheesecakes, Burritos, Tacos & more
Pop-Tarts® is taking tastes way beyond the toaster, with sweet twists on classic New York dishes and young adult favorites – like pizza, cheesecake and burritos. For a limited time, fans can experience the popular toaster pastries in these totally unexpected ways when Kellogg's NYC restaurant in Times Square is transformed into Pop-Tarts Café from February 21 through February 26.
"From fruity to new coffeelicious flavors, Pop-Tarts appeal to a wide range of palates," said Angela Gusse, director of marketing for Pop-Tarts. "By reimagining recipes we know our fans love, we're proving that there's no limit to enjoying the toaster pastries. Pop-Tarts Café is an exciting dining experience that showcases the best ways to play with food – we can't wait to see fans' reactions."
In addition to swag for sale and small surprises to make every order special, there will be no shortage of ways for people to enjoy the tasty pastries at Pop-Tarts Café.
Crazy Good creations exclusive to the Café:
Birthday Fiesta Nachos: Frosted Confetti Cupcake Pop-Tarts "chips," loaded with sweet spins on spicy toppings
Pop-Tarts Burritos: Frosted S'mores, Frosted Chocolatey Caramel or Frosted Strawberry Pop-Tarts rolled in fresh, sweet crepes with different complementary toppings
Personal Pop-Tarts Pizza: Frosted Brown Sugar Cinnamon Pop-Tarts crust topped with strawberry sauce and fruity "pepperoni"
Tarty Tacos: Crumbled Frosted Cookies & Creme Pop-Tarts "ground beef," surprising strawberry-sriracha salsa and coconut "lettuce" delivered in cinnamon-sugar-dusted tortillas
Chili Pop-Tarts Fries: Frosted Chocolate Chip Pop-Tarts "fries" topped with Pop-Tarts "ground beef," frosting "cheese" and colorful candy "scallions"
Tart-tastic treats starring Pop-Tarts' popular flavors:
Shakes: From Frosted Vanilla Latte to Wildlicious Wild! Berry and everything in between
Cheesecakes: A celebration of fruity Pop-Tarts and the popular dessert
Tart-a-misus: Pop-Tarts' take on the classic treat
Cake Poppers: Frosted Cherry, Chocolate Fudge and Cinnamon Roll tart-truffles to pop in your mouth
Finally, fans who prefer to treat themselves to a traditional tart can choose from 18 delicious varieties, a-la-carte – and for those who can't decide on just one taste, Pop-Tarts flights will be available:
So(Ho) Berry Tasty: Pop-Tarts' fruity favorites
Choc-a-feller Center: Pop-Tarts' answer to every chocolate lover's dream
Sweet State of Mind: Pop-Tarts' sweetly satisfying flavors
Pop-Tarts is also helping to make local college students' Friday night a bit toastier with a one-time offer in partnership with UberEATS. On February 24 from 8 – 10 p.m. ET, those who need a late-night study snack but can't make it to Pop-Tarts Café can order a free Pop-Tarts Burrito to be delivered directly to their door. The offer will be available to 600 lucky students on six NYC campuses when the app is opened on university grounds.
For more information about Pop-Tarts and all the tasty goodness in store at Pop-Tarts Cafe, follow @PopTartsUS on Twitter and Instagram.
About Kellogg Company
At Kellogg Company (NYSE: K), we strive to make foods people love. This includes our beloved brands – Kellogg's®, Keebler®, Special K®, Pringles®, Kellogg's Frosted Flakes®, Pop-Tarts®, Kellogg's Corn Flakes®, Rice Krispies®, Cheez-It®, Eggo®, Mini-Wheats® and more – that nourish families so they can flourish and thrive. With 2016 sales of $13 billion and more than 1,600 foods, Kellogg is the world's leading cereal company; second largest producer of crackers and savory snacks; and a leading North American frozen foods company. And we're a company with a heart and soul, committing to help create 3 billion Better Days by 2025 through our Breakfasts for Better Days global purpose platform. To learn more, visit www.KelloggCompany.com or www.OpenforBreakfast.com