Pioneer School for Software Engineering Program in PH Secures 98% Job Placement Rate for Its Graduates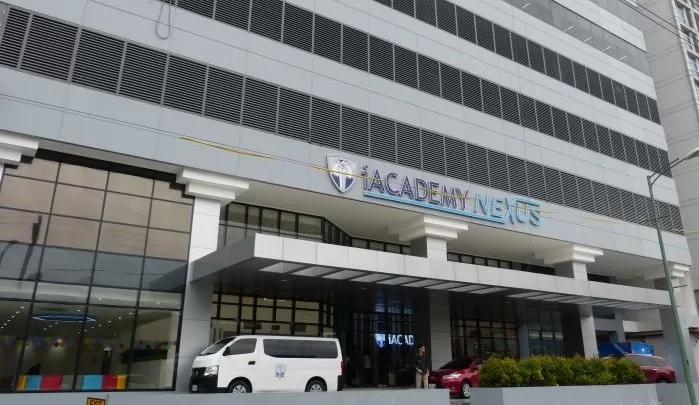 Pioneer School for Software Engineering in Makati iACADEMY boasts of its recent tracer study that revealed 98% of its graduates in the School of Computing have found jobs pertinent to their programs within 1 year after graduation.
Based on the data presented by the Philippine Software Industry Association (PSIA) headed by Jonathan De Luzuriaga, by 2025, there will be 149 million new jobs in the computing industry globally where 98 million are for software development. In 2022, the demand for computing professionals in the Philippines is projected at 176K while the graduates for the same year is only at 88K. Apart from the global digitization that is rapidly creating opportunities in the digital arena, this 50% deficit reveals that students in the computing field are ensured career opportunities both in the local and global industry now and in the coming years.
"It's very important for us that we concentrate on employment. We want our students to be gainfully employed. As part of our mission to produce Game Changers in the industry, we are training our students to be excellent in their chosen fields so that when they become key players in the industry, they are equipped with the right education to truly change the game", shares Mitch Andaya, Dean of School of Computing.
Committed to bridging the gap between the graduates and the actual needs of the industry, iACADEMY has also ramped up efforts in enhancing the curriculum in the School of Computing to ensure graduates are industry-ready even before graduation. Embedded in the domain-specific subjects in the programs for computing such as Software Engineering, Game Development, and Web Development, are an additional 500 hours of specialized training on top of what is required by the Commission on Higher Education (CHED). The School of Computing is also constantly consulting with various tech skills and trends reports like Mercer and Mettl to stay updated with the emerging demands of the industry.
The School of Computing has also partnered with industry experts such as UNITY, Linux, IBM, Python, ASUS, and many other tech giants to harness exclusive internship and career opportunities for students and empower the academe through provision of valuable insights and updates on recent innovations in tech, certifications, on-campus recruitments, and personal and professional development-focused events.
"It is iACADEMY's vision to develop game changers who will create a positive impact in our society and contribute to the development of the country, region, and even the world. By fostering and strengthening our collaboration with industry partners and organizations, iACADEMY is able to provide relevant and transformative education that is responsive to the developments and changes in the industry", says Cecilia Sy, VP for Academic Affairs.
Awarded the Most Innovative Education Provider by Global Brand Awards and Global Business Review Magazine, iACADEMY continues to seek new ways to transform traditional education and empower students to become Game Changers in the society.
For school-year 2023-24, iACADEMY offers Software Engineering, Web Development, and Game Development for College in the School of Computing. The full list of specialized programs for SHS and College may be found in www.iacademy.edu.ph. For applications, send an inquiry to admissions@iacademy.edu.ph.