Pack a Power Lunch at Starbucks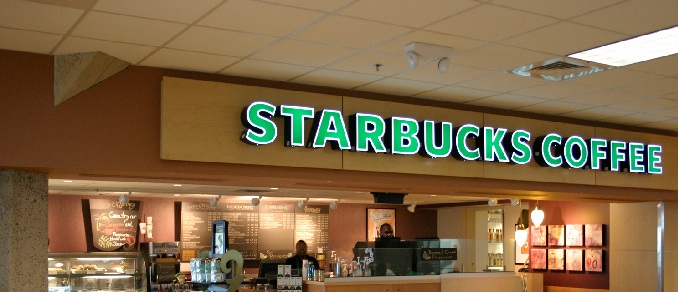 When the weather's warmer and days are longer, more people grab lunch to enjoy outside during the week or for spontaneous picnics and impromptu road trips when the weekend rolls around. For those moments, Starbucks now offers a Power Lunch in all company-operated stores in the U.S. and Canada.
The Power Lunch allows customers to mix, match and enjoy four different items including:
A choice of a sandwich, salad or bistro box,
A bag of chips, popcorn, or pretzels ($1.75 or less),
A banana, That's It® Fruit Bar, or Frappuccino® Cookie Straw.
Each lunch also includes a bottle of Ethos® Water, all for $8 (while supplies last, and no substitutions other than listed).
"We continue to bring to life new recipes and bold flavors in our food," said Eddie Minkoff, brand manager, Starbucks Lunch. "We know the convenience and quality in our Lunch menu is unmatched. Whether trying the new Southwest-Style Steak Wrap or our much-loved Zesty Chicken & Black Bean Salad Bowl, this offer makes it even more enticing to explore something new."
The Power Lunch is available all day, and is designed so those visiting Starbucks stores in the morning can grab lunch for later. Lunch customers can pick from several options to satisfy their cravings. The offer also appeals to those eating on-the-go later in the day.
"We've seen rave reviews from our customers on social media and it is a thrill to see that this mix-and-match lunch offer is resonating," Minkoff added. "We aim to create food that delivers both flavor and convenience for our customers. For example the Thai-Style Peanut Chicken Wrap, served cut into wheels, is easy to eat while on-the-go."
Mix and match options are showcased in-store with signage positioned with the signature Starbucks handle bag encouraging customers to grab-and-graze or grab-and-go. The $8 Power Lunch is available until June 26 while supplies last in company-operated stores in the U.S. and Canada (price is $9 in Canada).a