Oracle Utilities Unveils Network Management Platform of the Future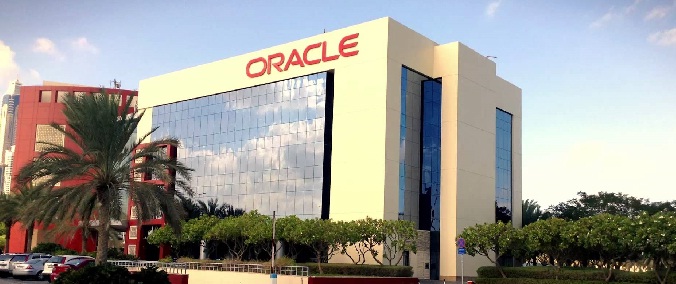 Oracle Utilities Network Management System 2.3 supports transition to a customer-centric grid
Oracle introduced Oracle Utilities Network Management System 2.3, an expanded network management platform that enables utilities to make the transition to a customer-centric grid by giving operators real-time visibility across all grid and pipeline assets and eliminating the complexities of siloed data and applications.
Utilities are facing major shifts in their operations caused by a rapid increase in distributed energy resources (DERs) such as solar PVs, storage systems, electric vehicles and connected home devices, as well as continuing issues with aging water and gas pipelines.
These new energy sources and increased monitoring of aging pipelines are creating even more data silos than ever before, making a seamless transition to a customer-centric grid extremely challenging.
Oracle Utilities Network Management System 2.3 now enables utilities to aggregate data from various network assets into a single interface with more detailed visibility into network operations. For the first time, utilities have network asset data—two-way distributed energy resource (DER) data, advanced metering infrastructure (AMI) data, distribution management system (DMS) data and outage management system (OMS) data—all in a single interface for more meaningful analysis and decision making.
The enhanced system gives utility operators the visibility they need to respond to changing network conditions—whether that's a flurry of new electric vehicles in a neighborhood and the need to resize transformers, or responding faster during a large storm outage or gas leak.
New features include a modern user interface, consistent across all applications. The mobile interface enables grid operators to communicate with field crews for faster issue resolution. This version also includes new safety features that alert operators about unsafe operations on the distribution lines due to DER. This release supports:
1. Complete visibility of the distribution network with AMI, distribution sensors, GIS, SCADA, weather and other edge devices in a single platform.
2. A scalable and future-proof platform that doesn't lock utilities into a monolithic and stand-alone solution.
3. Opportunities to increase reliability scores such as CAIDI and SAIDI even as the network evolves.
4. Decreased restoration expenses by enabling field crews and operators to interact in real-time and resolve issues via mobile application.
5. Support for gas, water, and electric utilities.
"The most successful utilities will embrace the emergence of a customer-centric network, and have a strategic vision of how technology can support it," said Rodger Smith, senior Vice President and general manager, Oracle Utilities. "In the first transitional phase, utilities built billions of dollars of infrastructure over several decades. Then with the advent of sensors and SCADA, we got better data and point-in-time visibility. Now we are in an age of predictive analytics, multiple new data streams from edge devices, and more complex real-time switching. We view our NMS solution as a platform that manages all aspects of the grid—from the customer's living room to the utility back office."
New Features in Oracle Utilities Network Management System
Enhances damage assessment and storm management features such as estimated restoration times for accurate communication to the customer.
Improves grid operator's ability to prepare systems for outages with newly found data from GIS, weather, AMI, and SCADA systems.
Gives network managers advanced distribution management features that increase fault isolation, load shedding, and load profile capabilities.
About Oracle
Oracle offers a comprehensive and fully integrated stack of cloud applications and platform services. For more information about Oracle (NYSE:ORCL), visit www.oracle.com.