Oracle Unveils Low Code Platform to Easily Extend SaaS Applications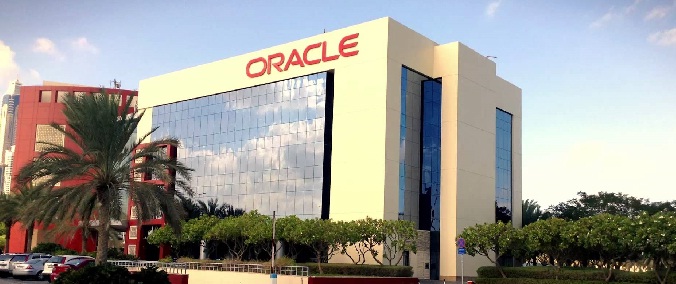 Visual application development platform enables business users and developers to extend services and build new applications with little to no coding
Oracle unveiled Project Visual Code, a complete cloud-based application platform for low-code development. With this innovative new platform, customers can quickly and easily build and publish bespoke, stand-alone applications or extend applications by visually creating and publishing new integrated applications to meet any business need.
The real-time enterprise has made it necessary for organizations to rethink application development in order to keep up with rapidly changing demands. IT teams are often stuck with a backlog of work, which means the business can't always get applications delivered quickly enough to capitalize on new opportunities presented by digital transformation. To help solve this challenge and democratize app development, Oracle has introduced Project Visual Code, which enables business users to quickly and easily develop and extend enterprise applications.
"Businesses need to be dynamic to remain relevant in today's fast-paced business environment," said Bill Pataky, vice president of product management for tools and frameworks at Oracle. "Project Visual Code introduces an effective way for business users to innovate in tandem with IT. It enables business users to extend and enrich off-the-shelf applications and build new solutions that can increase business efficiency and drive better results."
"More than ever before, AD&D pros must obsess over their user interface designs. Today, customers and employees expect to access applications from a wide range of devices, putting additional pressure on developers. Low-code vendors employ familiar drag-and-drop, WYSIWYG techniques to speed user interface (UI) creation," wrote Forrester analysts John Rymer and Clay Richardson in The Forrester Wave™: Low-Code Development Platforms, Q2 2016. The report goes on to say that many vendors "support responsive design, which automatically adapts forms and UIs based on the user's device and screen resolution."
With the new Project Visual Code, customers will be able to utilize a library of responsive user interface components and complete applications – made available in the Oracle Cloud Marketplace—to add features that can be embedded directly into their own applications, environments or even existing Oracle Cloud applications. With minimal coding needed and intuitive visual design capabilities, business users and citizen developers can easily create the applications they need on their own, with little to no involvement from their IT department.
Built on a standards-based architecture, the new platform also enables customers and partners to create a rich ecosystem of modular user interface building blocks as well as complete applications. In addition, with its best-in-class mobile development features, the new platform enables the creation of on-device mobile applications that work even in disconnected mode.
Oracle's Project Visual Code includes:
Builder: Oracle provides a visual tool for creating and hosting Web and mobile business applications through a no-code-required, browser-based development approach. This new version enables the creation of reusable applications that can be exported and imported between customers. It also introduces the ability to integrate reusable UI components and external services.
UI Design System: A new visual design system complements modern layouts and supports a responsive approach for multi-channel applications.
UI Component Architecture: Leveraging Oracle's open source JavaScript Toolkit, reusable components can be designed and used to build native mobile and web applications.
Business Objects: Developers and business users can build applications over any REST based service or leverage the platform to easily create new objects for any custom data requirements. This enables users to create their own business objects and set validation rules, or take advantage of Project Visual Code's scripting capability to define any rule their business requires.
Application Marketplace: Customers and partners can access, share and sell complete applications as well as functional UI components with specific capabilities, all built on the new Project Visual Code. Within the Oracle Cloud Marketplace, public catalogs allow partners and developers to open up new revenue streams and sell their components and applications, while private catalogs enable organizations to create an internal repository of shared resources to be used among various departments.
Project Visual Code enables me to create a complete application including database and rich responsive UI in minutes without writing a single line of code," said Luc Bors, technical director at eProseed. "I like the fact that as a professional developer, I can add more advanced capabilities with a bit of JavaScript code."
"As Oracle introduce more and more APIs from its SaaS applications through the Service Catalogue, I can incorporate them in my own business applications," said Debra Lilley, vice president of Certus cloud services at Certus Solutions. "The similar UI experience and single sign-on makes this the ideal tool for building simple and very quick extensions to SaaS."
About Oracle
Oracle offers a comprehensive and fully integrated stack of cloud applications and platform services. For more information about Oracle (NYSE:ORCL), visit www.oracle.com.