Oracle Unveils Industry-First Cloud Converged Storage to Help Organizations Bridge On-Premises and Oracle Cloud Storage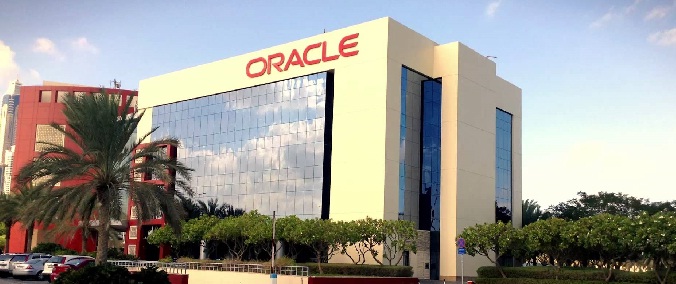 Oracle unveiled the industry's first Cloud Converged Storage, representing the first time a public cloud provider at scale has integrated its cloud services with its on-premises, high performance NAS storage systems.
Oracle ZFS Cloud software, included in the latest Oracle ZFS Storage Appliance release, enables organizations to easily and seamlessly move data and/or applications to the cloud to optimize value and savings, while eliminating the need for external cloud gateways and avoiding the costs of software licenses and cloud access licenses—AKA "cloud entrance taxes"—charged by legacy on-premises vendors for the right to access the public cloud from their infrastructure platforms. As an example, Oracle's total cost of ownership versus one industry competitor was 87 percent less.*
Oracle's approach removes the burden on users to do their own on-premises to public cloud integration, manage environments comprised of different security requirements, support teams, industry standards, and skill sets, as well as the struggle with end-to-end visibility, diagnostics and support. Oracle is, in fact, the only company that can bring the two worlds together as one co-engineered solution. On-premises NAS storage providers cannot offer this level of convergence and economic benefits as they lack a public cloud, and public cloud providers lack on-premises high-performance NAS storage systems.
"With its ZFS Cloud, Oracle simultaneously challenges not only public cloud providers that cannot deliver on-premises, high-performance storage systems, but also traditional hardware vendors that lack truly integrated public clouds," said Mark Peters, Practice Director & Senior Analyst, Enterprise Strategy Group. "Oracle is delivering business value with a genuine hybrid data ability with a 'cloud insurance option' built right into the storage system, significantly streamlining users' experiences."
"Cloud is forcing IT practitioners to rethink their organization's infrastructure to accommodate current technology while future-proofing their business for tomorrow," said Steve Zivanic, Vice President, Storage, Converged Infrastructure, Oracle. "By converging the Oracle ZFS Storage Appliances with Oracle Storage Cloud, organizations benefit from the highest performing storage systems for their on-premises needs, while seamlessly extending them to Oracle Cloud resources when necessary. Oracle ZFS Cloud is the unifying enabler that helps customers bridge the gap between their current infrastructure and plans for broader public cloud adoption."
The convergence of the company's Oracle Storage Cloud with its high-performance Oracle ZFS Storage Appliances—the storage foundation for Oracle Public Cloud and IT with over 1 exabyte installed—empowers users with the performance of flash and the agility, simplicity and elastic scaling of the Oracle Storage Cloud. Oracle customers can use Cloud Converged Storage for elastic application storage, back-up and recovery, development, testing, active archive storage, snapshot replica storage, Dev Ops with a single API for both on-premises and in the Oracle Storage Cloud, and lift-and-shift workload migration. Modern applications can leverage data both in on-premises high performance Oracle ZFS Storage Appliances and in the Oracle Storage Cloud without any application changes.
The latest update also includes a series of Oracle ZFS Storage Appliance innovations that extend Oracle Database dynamic automation capabilities and increase Database Administrator productivity by 10X as well as add all-flash pools to accelerate critical business applications. Enhancements include the following:
Oracle Intelligent Storage Protocol 2.0 Delivers Next Generation Automation for Oracle Database and Oracle ZFS Storage Appliance: brings new capabilities that increase Oracle Database performance, decrease manual storage tuning through automation, and simplify database storage optimization. Developed collaboratively between the Oracle Database and Oracle ZFS Storage Appliance engineering teams, it prioritizes IOs based on database hints, effectively increases online transaction processing per minute by up to 19-percent, Oracle Database RMAN backup performance by up to 33 percent, latency-sensitive control file IO performance by up to 13x, and log writer IO performance by up to 3.9x—all without database or storage administrator intervention.
All-Flash Storage Pools Improve Application Performance: flash storage pools that boost performance for any application are now available and offer seamless scalability from 16TB to 2.4PB of capacity and over 34GB/second of throughput, regardless of access protocol. These systems accelerate database performance, deliver low latency for critical applications while reducing energy resources and needed datacenter space.
Cloud-Scale Data Protection: Oracle ZFS Storage Appliance delivers market-leading data backup, with over 62TB per hour, and data restore, with over 60TB per hour, performance over Infiniband, Ethernet, and Fibre Channel. This latest software release extends Oracle's leadership in data protection with innovations in data reduction and data mobility. New data reduction technology reduces the backup storage footprint by up to 9x and bandwidth demands by up to 4x with advancements in deduplication and compression. In addition, enhanced data mobility technology increases the amount of data that can be securely distributed to multiple locations by up to 2x with advancements in replication, intelligent data reduction, and remote data distribution security.
Oracle ZFS Storage Appliance is trusted by the world's leading financial services companies, telcos, semiconductor companies, oil & gas and media & entertainment companies for its extreme performance and massive levels of sustained bandwidth for data-intensive applications in the cloud and on-premises.
Oracle Cloud
Oracle Cloud is the industry's broadest and most integrated public cloud, offering a complete range of services across SaaS, PaaS, and IaaS. It supports new cloud environments, existing ones, and hybrid, and all workloads, developers, and data.  The Oracle Cloud delivers nearly 1,000 SaaS applications and 50 enterprise-class PaaS and IaaS services to customers in more than 195 countries around the world and supports 55 billion transactions each day.