Oracle Unveils Flagship Oracle ZFS Storage ZS4-4 NAS System with Extreme Performance and Innovations for Oracle Database 12c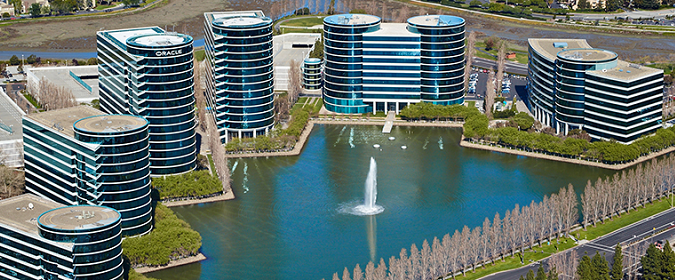 New Oracle ZFS Storage OS8.3 software with industry-first analytics for pluggable databases, encryption, and more than 30 other enhancements is designed to dramatically increase customer productivity.
Oracle's latest-generation NAS storage system, Oracle ZFS Storage ZS4-4, enables customers to significantly accelerate application performance and dramatically improve operational efficiencies. Co-engineered with Oracle Database 12c, Oracle ZFS Storage ZS4-4 is the industry's only storage system with analytics for pluggable databases. It doubles previous generation performance to enable faster time to actionable intelligence and smarter, more competitive business decisions. Oracle ZFS Storage ZS4-4 also provides high-level protection against security breaches with its fine-grained, simple, cost-efficient encryption capabilities.
Oracle Executive Vice President John Fowler will discuss the Oracle ZFS Storage ZS4-4 in a webcast today at 10 a.m. Pacific.
News Facts
Oracle ZFS Storage ZS4-4—with the new Oracle ZFS Storage OS8.3—delivers new capabilities for Oracle Database 12c environments available only with Oracle storage.
Oracle ZFS Storage ZS4-4 provides pluggable database-level visibility into thousands of containers across the enterprise with industry-first analytics to simplify and accelerate storage performance tuning and troubleshooting in Oracle Database 12c and Oracle Multitenant environments. By comparison, EMC and NetApp storage solutions see thousands of Oracle Database 12c pluggable databases as one instance, requiring manually-intensive tuning and guesswork.
Customers can identify database-related storage issues in 67 percent fewer steps with Oracle ZFS Storage ZS4-4 thanks to exclusive co-engineering with Oracle Database 12c, Oracle ZFS Storage Appliance analytics and the new Oracle Intelligent Storage Protocol 1.1.
Oracle ZFS Storage ZS4-4 turbocharges greater amounts of data at in-memory speeds, doubling the performance of its predecessor with more than 30 GB/sec throughput and 50 percent more dynamic random access memory (DRAM) and CPU cores. ZFS Storage ZS4-4 has more DRAM than most NAS systems have in flash.
Oracle ZFS Storage ZS4-4 is built on the industry's only in-memory, DRAM-based Hybrid Storage Pool architecture and superior multi-threaded symmetric multiprocessing (SMP) OS which takes advantage of all 120 cores in parallel and 3 TB DRAM per cluster. With up to 90 percent of system I/O delivered from memory, customers can significantly accelerate application performance.
Oracle ZFS Storage Appliances include Advanced Encryption Standard (AES) 256-bit data-at-rest encryption at the project-, share- or LUN-level with the capability to combine encrypted and non-encrypted volumes in a system. Whether enterprise-wide or local, encryption key management gives customers high levels of protection against security breaches while managing compliance with regulatory requirements.
Oracle ZFS Storage Appliances also support Hybrid Columnar Compression (HCC) and automatic data optimization with HCC for Oracle Database 12c. HCC enables data warehousing and archiving environments, among others, to compress by an average of 12x, while increasing database query performance by up to 5x, and reducing storage capacity costs by 40 percent.
Oracle's NAS systems have been widely adopted by a majority of the Fortune 100 companies, 9 of the 10 top telecommunications companies, 5 of the 5 top semiconductor companies, and 4 of the 5 top US banks.
"Oracle ZFS Storage ZS4-4 reinforces the fact that Oracle ZFS Storage Appliances are the only NAS option for Oracle Database 12c customers who want the speed, efficiency and manageability that comes with co-engineered hardware and software," said Scott Tracy, vice president, Storage Software, Oracle. "Oracle ZFS Storage ZS4-4 extends Oracle Database with unparalleled visibility into its performance and storage requirements. With analytics for pluggable databases, self-tuning capabilities, and policy-based deep compression to maximize infrastructure investments for Oracle Database 12c, customers can further accelerate their time-critical business decisions."
About Oracle
Oracle engineers hardware and software to work together in the cloud and in your data center.