Oracle Transforms IT Security and Management with New Machine Learning Capabilities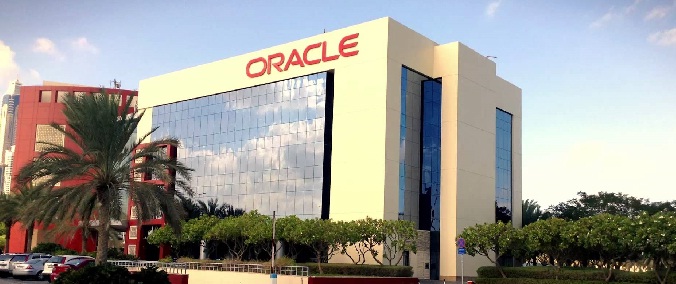 Oracle Delivers Superior Security and Management When Compared to Splunk
Oracle Executive Chairman and CTO Larry Ellison demonstrated new cyber security machine learning capabilities that transform IT security and management. The new machine learning powered security capabilities form an integral part of enhancements to Oracle Management Cloud, a complete and integrated solution for IT security and management that enables organizations to monitor and analyze their operational and security data in a single solution.
"Existing approaches to security and management are no longer sufficient, which is why the headlines are now full of security breaches and performance outages," said Ellison. "Our vision for security and management is very simple. We need all of the data in one place. We need purpose-built machine learning that can be used by security and operations professionals, not data scientists. We need automated remediation that does not require human effort. And that's what we've built with Oracle Management Cloud."
Ellison contrasted Oracle Management Cloud with the security and management capabilities delivered by Splunk. The analysis highlighted that Splunk lacks the key data needed for operations and optimal security.
Oracle Management Cloud delivers a complete data architecture through a unified entity model that spans topology, associations, telemetry and threats. In contrast, Splunk has no real entity model and leaves data in many disparate vendor silos.
Oracle Management Cloud provides real-time insight through out-of-the-box applied machine learning that is easy to operate and use. In contrast, Splunk provides a machine learning toolkit that requires data scientists.
Oracle Management Cloud delivers integrated and automated remediation that helps eliminate human error. In contrast, Splunk has no remediation capability.
Quotes from Larry Ellison's Keynote Presentation
"Companies are losing the cyber war. And it gets worse every year. Companies have to defend themselves against nation-states who are stealing their data, and very sophisticated cyber criminals who are stealing their data."
"We have to reprioritize and re-think about how we defend our information. We need new systems. It can't be our people versus their computers. We're going to lose that war. It's got to be our computers versus their computers. And make no mistake: it's a war."
"The way to secure our data, the way to prevent data theft is more automation. And we need a cyber defense system that automatically detects vulnerabilities and attacks."
"And these two systems, the Oracle Autonomous Database and our highly, highly automated cyber defense systems are designed to stop data theft."
"The Autonomous Database and our automated security system, is based on a new technology called machine learning. Machine learning is the most important new technology to show up for a long time. It looks at all of these logons with all the IP addresses and URLs, distinguishes normal behavior from abnormal, risky behavior."
"The database automatically provisions itself, upgrades itself, patches itself, backs itself up, and tunes itself while running. And because there is no human intervention, there is no human error."
"The Oracle Management Cloud has a unified data architecture. Manage anyone's technology — on-premise, other clouds, our cloud, no integration required. We engineered all of these pieces to fit together. We unify the data, we analyze the data, we detect the anomalies and we automatically remediate it. It's one system. And it's relatively easy to use, much easier to use than the other systems."
"It is not simply an analytical system, like Splunk. It is a security monitoring and management system designed to detect and remediate the problem."
About Oracle
The Oracle Cloud offers complete SaaS application suites for ERP, HCM and CX, plus best-in-class database Platform as a Service (PaaS) and Infrastructure as a Service (IaaS) from data centers throughout the Americas, Europe and Asia. For more information about Oracle (NYSE:ORCL), please visit us at www.oracle.com.
About Oracle OpenWorld
Oracle OpenWorld, the industry's most important business and technology conference for the past 20 years, hosts tens of thousands of in-person attendees as well as millions online. Dedicated to helping businesses leverage Cloud for their innovation and growth, the conference delivers deep insight into industry trends and breakthroughs driven by technology. Designed for attendees who want to connect, learn, explore and be inspired, Oracle OpenWorld offers more than 2,500 educational sessions led by more than 2,000 customers and partners sharing their experiences, first hand. With hundreds of demos and hands-on labs, plus exhibitions from more than 400 partners and customers from around the world, Oracle OpenWorld has become a showcase for leading cloud technologies, from Cloud Applications to Cloud Platform and Infrastructure. For more information; to register; or to watch Oracle OpenWorld keynotes, sessions, and more, visit www.oracle.com/openworld.