Oracle to Break Down the Barriers to Creating Epic Customer Experiences at Modern Customer Experience 2018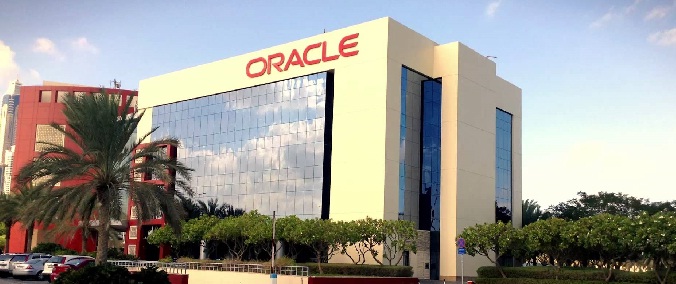 Dedicated marketing, commerce, sales and customer service sessions to help attendees meet skyrocketing expectations and advance careers
To help organizations create epic experiences that deliver predictable and tangible business results, Oracle is hosting Modern Customer Experience 2018 in Chicago, Illinois, April 10-12. Held at McCormick Place convention center, Modern Customer Experience 2018 will bring together thousands of marketing, commerce, sales and customer service professionals to share best practices and insights on meeting the expectations of today's empowered customers.
Despite an increasing focus on the customer, expectations continue to outpace the experiences many organizations can offer. For customer experience professionals this can seem like a no win situation, particularly when new technologies, rapidly shifting behavioral norms and evolving industry regulations continue to change the game. Modern Customer Experience 2018 will help attendees navigate this complexity, advance their careers and take advantage of new technologies such as AI, blockchain and the Internet of Things to create legendary, irresistible experiences.
Modern Customer Experience 2018 will bring together CX practitioners and industry visionaries to share the latest insights on customer experience management. The event will feature:
Engaging Keynotes: Keynote speakers include Comcast Executive Vice President, Chief Customer Experience Office Charlie Herrin, Fanatics Vice President of Fan Experience Carolyne Matseshe-Crawford, Oracle Marketing Cloud Senior Vice President Shashi Seth, Bestselling Author Cheryl Strayed, Duel Founder Paul Archer, YouTube Personality Casey Neistat and Oracle Vice President, Demand Generation and Marketing EMEA/APAC Amanda Jobbins.
Inspirational Customer Experience Stories: The conferences will feature a range of guest speakers including Convince and Convert President Jay Baer,CXOTalk Industry Analyst Michael Krigsman, Airborn Interconnect Directory of Digital Transformation Rommel Bayola, Zenimax Media Director Customer Support Boyd Beasley, Five9 President Dan Burkland, Chicago Bulls Senior Analyst Jenna Gales and many more.
Powerful and Practical Insights: Attendees will have access to pre-conference education sessions and nearly 300 sessions at the conference. This will include marketing, commerce, sales and service tracks, which provide immersive learning opportunities and include hands-on workshops, demos and case studies.
Lessons from Legends: More than 30 awards will recognize legendary CX leaders across marketing, commerce, sales and customer service. Our CX awards, which include our 12th annual Markies awards, will be hosted on April 10 at 8:00 p.m., and will spotlight the legendary efforts of those who push the boundaries of innovation to create closer connections with their customers.
Lots of Fun: Oracle's customer appreciation event, CX Fest Concert, on Wednesday, April 11 at 7:30 p.m., will offer attendees a night of great music from Weezer and more opportunities to connect with peers.
"Customer experience professionals are facing a perfect storm of technological, business and societal change that is shifting expectations and reshaping the very nature of marketing, sales, service and commerce," said Des Cahill, vice president and head CX Evangelist, Oracle. "Technology and data have been presented as the panacea, but in reality, it's not a case of simply automating experiences with technology. Instead, it's about using technology to remove the barriers that prevent people from delivering epic experiences. At Modern Customer Experience 2018, we have hundreds of sessions planned that will help attendees navigate all the complexity and uncertainty in today's business environment to advance their careers. It's going to be a great event."
About Oracle
The Oracle Cloud offers complete SaaS application suites for ERP, HCM and CX, plus best-in-class database Platform as a Service (PaaS) and Infrastructure as a Service (IaaS) from data centers throughout the Americas, Europe and Asia. For more information about Oracle (NYSE:ORCL), please visit us www.oracle.com.