Oracle Propels Innovation for Midsize Organizations with Oracle Applications Cloud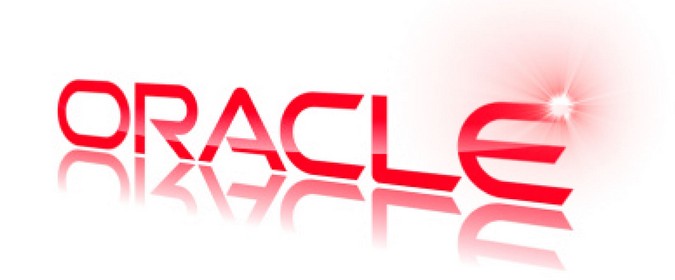 New Oracle SaaS offerings empower midsize organizations to simplify, grow and differentiate on a common platform
To help midsize organizations simplify complexity, grow faster, differentiate from competitors, and better serve their customers, Oracle announced Oracle Applications Cloud for midsize companies. It spans critical business functions and includes Customer Experience (CX) for Midsize, Enterprise Resource Planning (ERP) for Midsize, and Human Capital Management (HCM) for Midsize. The new software-as-a-service (SaaS) offerings deliver a consistent user experience, single version of the corporate truth, and are simple to deploy, secure, and intuitive. They enable midsize organizations to adopt modern best practices, increase business agility, reduce complexity and costs, and succeed in a digital world.
Midsize organizations have traditionally relied on wildly disparate, domain-dependent systems from multiple vendors, leading to disparities in infrastructure, user interfaces, and integration. A multi-vendor approach forces management to focus on non-core business issues around business and systems integration, performance and scalability, and enterprise-level security. This leads to increased costs to deploy and maintain systems, locks up precious resources, and prevents midsize organizations from acting strategically to grow their business and improve customer service.
"Midsized and fast growing businesses are rapidly adopting cloud solutions to run their business and enable them to adapt to changing business models such as the move from selling products to providing services, often with recurring revenues," said Christine Dover, Research Director, IDC. "Oracle Applications Cloud for midsize companies provides business applications that can grow and scale as their businesses mature. I've been impressed by Oracle's deepening commitment to Cloud solutions and the customer momentum seen in the past 12 months in this hyper growth area."
The new Oracle Applications Cloud for midsize companies provides a simple, modern user interface, on any device, in the cloud for a personalized, connected user experience. Enterprise-grade security ensures that a strong governance model is in place. With fast deployment, rapid configuration, and a streamlined subscription model, midsize organizations can get started quickly and add users and functionality as they grow.
"Midsize companies are adopting cloud technology to drive product and business model innovation, and improve customer acquisition and loyalty," said Steve Miranda, Executive Vice President of Applications Development, Oracle. "The cloud allows us to deliver the industry's broadest, most complete suite of integrated application services to a segment of the market that traditionally has not considered tier-one solutions like Oracle. The robust functionality of our cloud suite and our modern best practice business processes make it easy for midsize organizations to get started cost-effectively, reduce burden on IT, and better compete in today's fast-changing economy."
Oracle Customer Experience Cloud for Midsize
This new offering empowers midsize organizations to differentiate themselves throughout the customer engagement lifecycle and maintain long-lasting and rewarding customer relationships, transforming interactions with their end customers. Oracle Customer Experience for Midsize enables data sharing and alignment between functions to better serve customers leveraging best-in-class sales, marketing, and customer service capabilities in a simple-to-use, integrated cloud platform.
Key benefits:
Achieves rapid growth by becoming a trusted advisor and offering highly personalized information and services leading to increased customer retention on a single sales, marketing, and service platform
Empowers closer collaboration between sales and marketing teams to ensure that campaigns are targeted to meet sales goals and that customer leads become rapidly available to sales personnel with a simple–to-use user experience
Enables accelerated response to changing market conditions by leveraging modern best practices to increase sales effectiveness and efficiency with integrated configure, price and quote functionality reducing time-consuming and error-prone manual processes
"Oracle's Customer Experience Cloud solutions have transformed T H March's business so we can grow quickly and differentiate ourselves from our competitors. We have been able to increase new sales by implementing Oracle's CX solutions for Sales, Marketing, Service and Social," said Neil McFarlane, Managing Director, T H March. "We also see huge benefits in customer retention, when we are able to apply all of the CX solutions to our existing clients. Until now, complete solutions like this were within reach of only the largest companies—but we believe that the launch of the Oracle Customer Experience Cloud for Midsize will enable other midsize businesses to experience similar transformations to ours."
Oracle Enterprise Resource Planning Cloud for Midsize
This new offering delivers critical business processes needed to increase productivity, lower costs, and improve controls for midsize companies. The complete integrated financial, purchasing and planning suite transforms rapidly growing startups, pre-IPO organizations, firms engaged in mergers & acquisitions (M&A) and divestitures, as well as vital lines of business (LOB's), with the latest social, mobile, and analytic technologies to foster collaboration and drive essential process efficiency.
Key benefits:
Supports business growth with a complete and integrated set of solutions, with modern order-to-cash, procure-to-pay, record-to-report, and rolling forecast planning best practices
Affords real-time decision support to react to competitive situations through pre-built embedded analytics of current and historical data to take action today and plan for tomorrow
Simplifies and modernizes finance processes with social collaboration via a contemporary, consumer-oriented user experience and mobile features that support one's business anywhere and on any device
"We wanted to reduce the number of days to do our close. It usually takes us 15 days or more," said Eduardo Barrantes, CFO, YMCA of Silicon Valley. "We wanted to reduce the number of days to around three and now we can do this with cloud products from Oracle."
Oracle Human Capital Management Cloud for Midsize
This new offering provides midsize organizations that are dealing with added growth pressures on resources, business processes, and leadership agility, an integrated cloud platform to align, develop, and manage their workforce for success in today's increasingly competitive environment.
Key benefits:
Improves employee and manager productivity by providing easy-to-use modern tools to manage career development, performance reviews, promotions, absence planning, benefits, and expenses on any device

Adopts modern HR best practices with engagement and social collaboration among employees and teams promoting compliance to grow confidently in new markets

Provides leaders and executives with actionable insight on organizational goals, headcount and salaries, and performance trends adding strategic value to the organization
"Secure, reliable, accessible and cost-effective software matters to a midsize company like Overhead Door Corporation," said Larry Freed, Chief Information Officer, Overhead Door Corporation  "Oracle HCM Cloud gives our employees and managers friendly, up-to-date tools to answer their questions and keep them engaged – while the HR team focuses on strategic initiatives. We love that it's part of a single unified cloud system that will help us grow within our tight budgets."
Oracle Cloud Solutions
Oracle provides the industry's broadest and most complete portfolio of public, private, and managed cloud offerings to offer customers the choice of deployment model. Oracle Cloud delivers a broad suite of public cloud services across DaaS, SaaS, PaaS, and IaaS. Oracle also provides a rich portfolio of products and managed cloud services to deliver enterprise private clouds.
About Oracle for Midsize Companies
Oracle's Cloud solutions are simple to deploy, designed for fast time-to-value, which means getting the right solution in place quickly, inexpensively and with a controlled scope and predictable returns. Oracle has more than 300,000 midsize customers who use Oracle to grow and succeed with a modern business platform. Oracle's Cloud solutions help growing companies adopt Oracle Modern Best Practice across every function of their business. Oracle Modern Best Practice drives superior results, helping our customers achieve top line benefits (to sales revenue) and bottom line savings (to costs). To find out more, visit
www.oracle.com/midsize
.
Partner Quotes
 "Config Consultants is working with Oracle to help our clients take advantage of the cutting edge cloud products for midsize companies in Customer Experience, ERP and HCM. These products are helping our customers to not just automate their processes, but they are modernizing their customer experience and transforming their businesses to the next level. As a highest rated Oracle partner on Oracle Cloud Marketplace, we firmly believe in Oracle's innovation and continue to grow and provide value to customers. Customers are looking for a single software vendor to replace a bunch of disparate systems and Oracle's innovation in this space had the entire midsize industry segment very excited. Config Consultants is extremely happy to be partnered with Oracle in offering these midsize Cloud solutions to our customers and have gotten many customers live in a short span." – Vinay Kruttiventi, Founder & CEO at Config Consultants Corp.
"The acceptance of Oracle Cloud offerings in the mid-market has been rapid because Oracle offers significant functionality applicable for a midsize customers. We have now completed 21 implementations of Oracle's ERP Cloud offering and they have gone flawlessly and customers will be expanding their Cloud footprint in subsequent phases. We see the Cloud products and business growth continuing to accelerate due to the adaption of Oracle Cloud Applications offering in the marketplace" – Deborah Arnold, President, DAZ SI
"Drivestream has long been at the forefront of delivering comprehensive cloud solutions for midmarket businesses with Oracle Cloud Applications. We have successfully helped our customers deploy integrated, multi-function solutions across HR and Finance. Oracle's multi-function solutions combined with Drivestream's unique, end-to-end service offerings, from project scoping and planning, to implementation and configuration, followed by continuous user support through the term of the contract, enables our clients to focus on their core competencies,   expand line-of-business functionality, and scale  without worrying about vendor compatibility or expensive IT budgets." – Gopal Krishna, CEO of Drivestream a leading management consulting and Oracle cloud solutions partner
"We are extremely pleased that Oracle is launching Applications Cloud SaaS offerings specifically for the mid-market space. With over 50 mid-market Oracle Application Cloud Suite implementations to date, we have firsthand knowledge that midsized organizations are hungry for a solution that will both equip their teams and modernize their internal systems for SMAC- social and mobility capabilities with enhanced analytics in the cloud. We are looking forward to showcasing the new offerings to our client and prospect base." – Dave Krauthamer, Executive Vice President of Oracle Enterprise Cloud Solutions, Emtec, Inc. (previously CEO and Managing Partner of Intelenex)
"Our customers in mid-market space can't afford to have long duration complex application implementations. What they need is quick, high ROI, high user adoption, and easy to maintain implementations. Oracle Cloud Applications for midsize companies across Customer Experience, Enterprise Resource Planning, and Human Capital Management provides just that." – Esteban Neely, President and CEO, eVerge Group