Oracle Opens a Second South Korea Cloud Region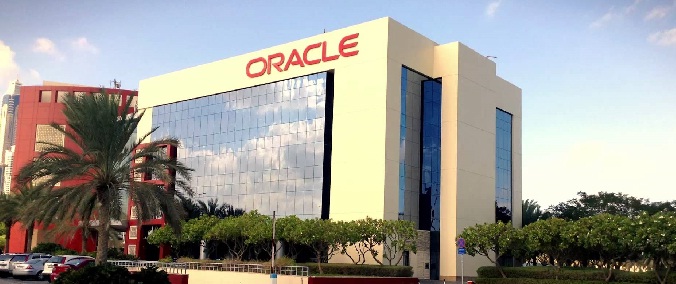 In July 2019, Oracle launched its first Generation 2 Cloud region in Korea, in Seoul. Later this month, we'll open our second cloud region in South Korea, in Chuncheon, about 100 miles from Seoul. This launch is part of Oracle's global plans to operate 36 Generation 2 Cloud regions by the end of 2020.
Deciding Where Your Data Lives
This second cloud region gives enterprise cloud users in South Korea the ability to run primary and disaster recovery capacity for their critical production workloads in-country, avoiding the need to send data elsewhere.
A key design principle of Oracle Cloud—along with consistent high performance, predictable low pricing, and an open approach that lets companies retain the tools they've invested in when they move to the cloud—is deterministic placement of data. We give customers the ability to specify where their data lives, avoiding services that randomly place data around the world. Although this approach uses automation to make data protection easy, enterprises that have regulations about where their data is located can't allow their sensitive data to move around the world without explicitly placing it in a particular region. Also, our customers tell us that the availability benefits of multiple availability domains in a given country are not enough. They've asked us for true disaster recovery options in-country, which we are giving them.
Progress in South Korea
Since we built our first region in South Korea, we've seen a tremendous uptake of our cloud offerings by companies looking for a true enterprise solution. As we're about to launch our second region there, it's a great chance to step back and see what our customers have accomplished in the region, and look forward at what the second site will enable.
We're seeing local cloud usage among all the major industries that make up the economy of South Korea. We're solving hard problems for organizations in manufacturing, financial services, shipping and logistics, and high tech. We've been delighted that our large community of Oracle customers—as well as organizations we've never worked with before—are finding value in what we've built.
"Data today is very important. It's at the heart of delivering amazing customer experiences – making the right investment choice and ensuring business continuity," said Garret Ilg, executive vice president and head of Japan & Asia Pacific at Oracle. "To make the most of it, you need the right cloud architecture to bring it all together so that you can take action, scale, and do so securely. Oracle Cloud is the critical fabric that binds all of that together. Organizations are recognizing that and coming to us to support their most mission-critical workloads. With the arrival of this second region, here in Korea, we look forward to helping more customers take advantage of this key resource locally."
And from some of our valued customers in the region:
An official from Hana Financial Group: "We take a leading role in driving digital innovation to effectively meet diversified customer needs and improve business efficiency. For us, it is critical to operate a stable cloud-based system and strengthen security to offer innovative and customer-oriented services with agility. With the opening of cloud region in Chuncheon, we will reinforce our cooperation with Oracle and leverage its expanded local cloud infrastructure to implement advanced financial services."

An official from the IT department of HMM: "The adoption of new IT technology is the key to securing competitiveness in the shipping industry. Our data assets are expected to play a pivotal role in the future of our business. We plan to operate our cloud-based next-generation shipping management system (dubbed New-GAUS 2020) starting late this year. By strengthening cloud cooperation with Oracle, HMM will firmly establish its position as an IT frontier in the shipping industry, leading the 4th industrial revolution and digital transformation."

Ki-ho Geum, Senior Director of Cloud Business at Samsung SDS: "We sincerely welcome the opening of the Oracle Chuncheon Cloud region. Leveraging the new cloud region designed by next-generation architecture, Oracle and Samsung SDS will be able to strengthen competitiveness in our cloud business. We plan to facilitate our cooperation with Oracle to bring further development in cloud business and realize market expansion."
We're so proud of the customers we have in South Korea, and we're excited to see what the availability of two independent cloud regions in the country, based on our Generation 2 architecture, will enable for these organizations. To learn more about Oracle Cloud firsthand, we encourage you to try it for yourself, or engage with our sales and account teams in South Korea and around the world.
Source: Oracle