Oracle Merchandising Solution Tops Shopping List for Bosnian Grocers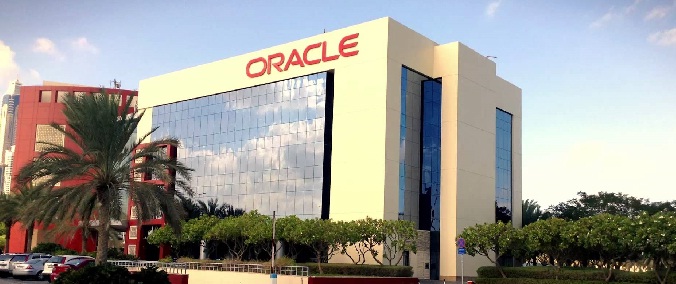 Retail brands Konzum and Mercator gain operational agility with modern retail technology
When customers enter a Mercator or Konzum supermarket, they discover a plethora of organic products, fresh chopped salads, and meat ripening chambers intermingled with everyday grocery needs. The dominant grocery brands in Bosnia and Herzegovina (B&H) employ a visual standard and layout that maximizes the display of products across various segments. By upgrading to the latest release of Oracle Retail, the trading department can automate the merchandising process and offer guided best practice to associates, allowing them to focus on strategic tasks that impact the bottom line and improve daily operational efficiency.
"The common user interface of our new retail merchandising system (RMS) simplifies the day to day activities while allowing for flexibility where the business demands it. Once our buyers got the hang of the new system we began to see a marked improvement in the speed and efficiency in which they could get their daily, previously tedious, tasks completed," said Željka Mujezinović, IT manager, Mercator BH d.o.o. (B&H). The Mercator relationship with Oracle began in 2017.
"With the time saved they can spend more time on higher-value tasks and focusing on optimizing our merchandising strategy," said Džemal Vejsil, IT manager, Konzum d.o.o. (B&H). The Konzum relationship began in 2016.
In the recent Topography of Retail Report, nearly 6,400 European consumers surveyed prioritized competitive pricing and general promotions (78 percent) as one of the most compelling attributes of shopping experience. With Oracle Retail Merchandising, Konzum and Mercator BH buyers will be able to implement differential pricing strategies and multi-buy and transaction promotions easily and pass those savings on to customers. In the future, consumers can take advantage of multi-buy transactions where the more you buy, the more you save. The buyers will be able to evaluate new promotion options to ensure more consistent pricing levels for store shoppers.
"Retailers need a world-class, modern platform and the ability to interact across all areas of the organization seamlessly. We believe that every retail process should start and end with analytics and business intelligence. Oracle collaborated with 50 retailers, such as Mercator BH and Konzum, to rewrite our merchandising solution and establish the persona and correlated activities to drive operational agility and better business insights," said Mike Webster, senior vice president and general manager, Oracle Retail.
"We had mStart consultants and customer team members working closely with Oracle on this project. We aligned across the Trading and Purchasing departments to avoid disruption to the business, resulting in the implementation being completed on-time and on-budget for the customer in January 2019," said Želimira Ivček, Director of Oracle Retail Systems at mStart Plus d.o.o.
mStart Plus d.o.o. is a Gold level member of Oracle PartnerNetwork (OPN).
About Oracle Retail
Oracle is the modern platform for retail. Oracle provides retailers with a complete, open, and integrated platform for best-of-breed business applications, cloud services, and hardware that are engineered to work together. Leading fashion, grocery, and specialty retailers use Oracle solutions to accelerate from best practice to next practice, drive operational agility and refine the customer experience. For more information, visit our website www.oracle.com/retail.
About Oracle
The Oracle Cloud offers a complete suite of integrated applications for Sales, Service, Marketing, Human Resources, Finance, Supply Chain and Manufacturing, plus Highly Automated and Secure Generation 2 Infrastructure featuring the Oracle Autonomous Database. For more information about Oracle (NYSE: ORCL), please visit us at www.oracle.com.
About mStart Plus d.o.o
mStart Plus is a business and technology company that offers complete solutions for infrastructure and optimization of business processes. With over ten years of experience in ERP business systems and with over 340 tech experts on our team mStart Plus has developed, implemented, integrated and supported some of the largest IT systems in the region. mStart Plus, certified for world-leading IT platforms (Oracle, SAP), offers custom software solutions in a large number of industries including agriculture, manufacturing, retail, wholesale, distribution and pharmaceutical industry.
Source: Oracle