Oracle Makes the Most Powerful Database Platform Available on the Industry's Most Advanced Cloud Infrastructure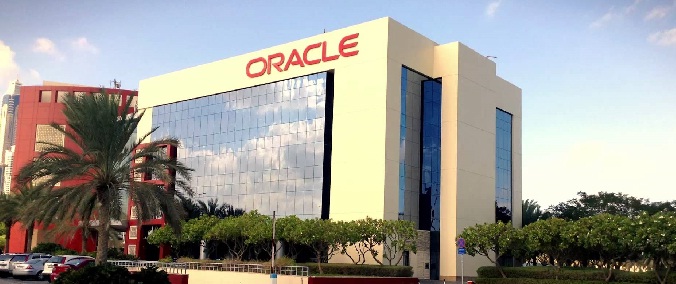 Oracle Exadata Cloud on Oracle's next-gen cloud infrastructure further enables enterprises to seamlessly migrate mission-critical database applications and data warehouses, and develop new extreme performance cloud applications
Oracle announced that Oracle Exadata Cloud is now available on Oracle's next-generation cloud infrastructure. The marriage of Oracle Exadata, the highest performing on-premises and public cloud database platform, with Oracle Cloud's unique bare metal compute and storage services, delivers a combination of performance and availability for the entire application stack that only Oracle can deliver. These integrated and fully programmable cloud services enhance all stages of application development and deployment through faster connectivity, provisioning, processing, and database access with unmatched technology and industry-leading price performance.
"Oracle's next-generation cloud infrastructure is optimized for enterprise workloads and now supports Oracle Exadata, the most powerful database platform," said Kash Iftikhar, vice president of product management, Oracle. "With the power of Oracle Exadata, customers using our infrastructure are able to bring applications to the cloud never previously possible, without the cost of re-architecture, and achieve incredible performance throughout the stack. From front-end application servers to database and storage, we are optimizing our customers' most critical applications."
With the increased levels of speed and availability now possible, high-demand applications such as those utilizing real-time targeting, analytics, or personalization now run in the cloud with extreme performance. Only Oracle Cloud Infrastructure offers: self-provisioning of multiple bare metal servers in less than five minutes with each supporting over 4 million IOPS*, block storage that linearly scales by 60 IOPS per GB, and now Oracle Exadata Cloud on the same low latency Virtual Cloud Networks. This combination of features enables applications to run at unparalleled speed. In addition, only Oracle Cloud Infrastructure offers complete compatibility with Oracle Databases deployed on-premises, helping ensure a smooth transition to the cloud, and an efficient hybrid cloud strategy. Oracle Exadata Cloud has expanded its geographical footprint into the US West (Phoenix, Ariz.) region, further enabling organizations worldwide to experience all the benefits of this high-performance system in the cloud, without the burden of managing and maintaining it internally.
"FICO provides real-time fraud, risk management and compliance software solutions to thousands of banks around the globe," said Doug Clare, vice president for product marketing, FICO. "These clients, including the world's largest financial institutions, demand the highest levels of solution performance, reliability, and security. When we needed to extend the performance of one of our key compliance risk applications to even higher throughput and resiliency standards, we looked to Oracle, who has been a reliable partner to FICO for many years. In our testing, the combination of Oracle Exadata and bare metal compute running on Oracle's next-generation cloud infrastructure allowed us to set a new high water mark in performance for this mission-critical application. We were very impressed with both the collaboration and the results Oracle was able to provide, and look forward to bringing these impressive results to our joint clients."
About Oracle
The Oracle Cloud offers complete SaaS application suites for ERP, HCM and CX, plus best-in-class database Platform as a Service (PaaS) and Infrastructure as a Service (IaaS) from data centers throughout the Americas, Europe and Asia. For more information about Oracle (NYSE:ORCL), please visit us at oracle.com.