Oracle Data Cloud Launches Data Marketing Program to Help Savvy Auto Dealer Agencies Better Use Digital Data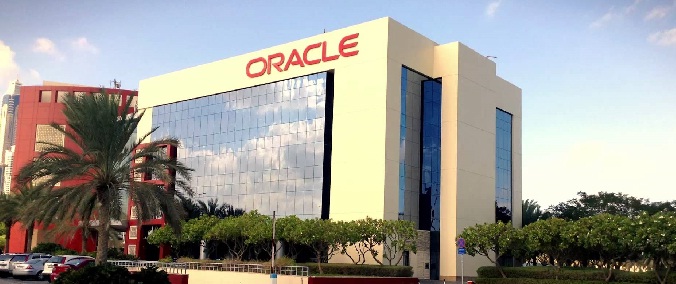 Nine Leading Retail Automotive Marketing Agencies Are First to Complete Comprehensive Program, Receive Oracle Data Cloud's Auto Elite Data Marketer (EDM) Designation
Oracle Data Cloud launched an advanced data training and marketing program to help savvy auto dealer agencies better use digital data. Oracle also announced the first nine leading Tier 3 auto marketing agencies to qualify for the rigorous program and receive Oracle Data Cloud's Auto Elite Data Marketer (EDM) designation. Those companies included: C-4 Analytics, Dealer Inspire, Dealers United, Goodway Group, L2TMedia, SocialDealer, Stream Marketing, Team Velocity, and TurnKey Marketing. Oracle's Auto Elite Data Marketer program will help agencies effectively allocate their marketing resources as advertising budgets shift from offline media to digital platforms.
"As the automotive industry goes through an era of transformational change, dealers are literally where the rubber meets the road, and they need cutting edge marketing tools to help maintain or grow market share," said Joe Kyriakoza, VP and GM of Automotive for the Oracle Data Cloud. "Tier 3 marketers know that reaching the right audience drives measurable campaign results. By increasing the data skills of our marketing agency partners, Oracle can help them directly impact and improve their clients' campaign results."
Oracle Data Cloud's Auto Elite Data Marketer Program includes:
1. Education & training – Expert training to the marketing agency and their extended teams on advanced targeting strategies and audience planning techniques
2. Customized collateral – Co-branded collateral pieces to support client marketing efforts, including summary sheets, decks, activation guides, and other materials.
3. Co-branding marketing – Co-branded marketing initiatives through thought leadership, speaking opportunities, and co-hosted webinars.
4. Strategic sales support – Access to Oracle's specialized Retail Solutions Team and the Oracle Data Hotline to support strategic pitches, events, and RFP inquiries.
"We are proud to have worked with Oracle Data Cloud since the beginning, shaping the program together to drive more business for dealers using audience data," said Joe Chura, CEO of Dealer Inspire. "Our team is excited to continue this relationship as an Elite Data Marketer, empowering Dealer Inspire clients with the unique advantage of utilizing Oracle data for automotive retail targeting."
"We are consumed with data that allows for hyper-personalization and better targeting of in-market consumers," said David Boice, CEO and Chairman of Team Velocity Marketing. "Oracle is a new goldmine of data to drive excellent sales and service campaigns and a perfect complement to our Apollo Technology Platform."  According to Joe Castle, Founder of SOCIALDEALER, "We are excited to be one of the few Auto Elite Data Marketers which provides us a deeper level of custom audience data access from Oracle. Our companies look forward to working closely to further deliver a superior ROI to all our dealership and OEM relationships."
Through the Auto Elite Data Marketer program, retail marketers learn how to use Oracle's expansive selection of automotive audiences, which cover the entire vehicle ownership lifecycle, like in-market car shoppers, existing owners, and individuals needing auto finance, credit assistance, or vehicle service. This comprehensive data set allows clients to precisely target the right prospects for any automotive retail campaign. Oracle has teamed up with industry leading data providers to build the robust dataset, like IHS Markit's Polk for vehicle ownership and intent data, Edmunds.com for online car shopper data and TransUnion the trusted source for consumer finance audiences.
Oracle Data Cloud plans to expand the Auto Elite Data Marketer program to include additional dealer marketing agencies, as well as working directly with dealers and dealer groups and their media partners to use data effectively for advanced targeting and audience planning efforts. For more information about the Auto Elite Data Marketer program, please contact the Oracle Auto team at dealersolutions@oracle.com.
Oracle Data Cloud
Oracle Data Cloud operates the BlueKai Data Management Platform and the BlueKai Marketplace, the world's largest audience data marketplace. Leveraging more than $5 trillion in consumer transaction data, more than five billion global IDs and 1,500+ data partners, Oracle Data Cloud connects more than two billion consumers around the world across their devices each month. Oracle Data Cloud is made up of AddThis, BlueKai, Crosswise, Datalogix and Moat.
Oracle Data Cloud helps the world's leading marketers and publishers deliver better results by reaching the right audiences, measuring the impact of their campaigns and improving their digital strategies. For more information and free data consultation, contact The Data Hotline at www.oracle.com/thedatahotline
About Oracle
The Oracle Cloud offers complet SaaS application suites for ERP, HCM and CX, plus best-in-class database Platform as a Service (PaaS) and Infrastructure as a Service (IaaS) from data centers throughout the Americas, Europe and Asia. For more information about Oracle (NYSE:ORCL), please visit us at www.oracle.com.