Oracle Data Cloud Announces New MRC Accreditation For Moat Analytics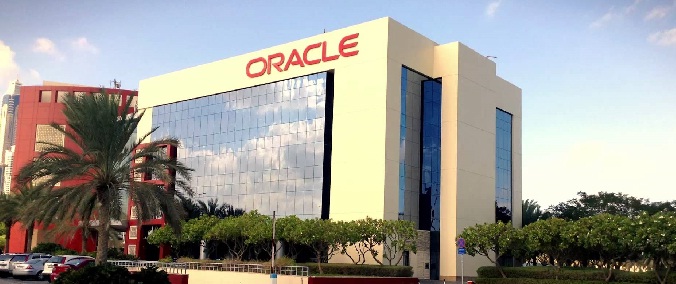 Moat Analytics Earns MRC Recognition for Sophisticated Invalid Traffic Filtration and Detection in Mobile Apps
Oracle Data Cloud announced that the Media Rating Council (MRC) has granted accreditation to Moat Analytics for its ability to detect and filter sophisticated invalid traffic (SIVT), like the ad fraud generated by bot networks, in mobile apps. To earn its MRC accreditation, Moat Analytics successfully completed an audit of its technologies, systems, and processes by independent CPAs engaged by the MRC, and was found by an MRC committee to be compliant with MRC's high standards.
"Mobile has become a critical front in the struggle against ad fraud," said Dan Fichter, Vice President of Engineering at Oracle Data Cloud. "For marketing budgets to continue their shift to apps and the mobile web, marketers must gain confidence that the mobile environment is safe. This MRC accreditation was earned through the hard work of a cross-disciplinary Moat technology team that specializes in mobile development, network engineering, data science, and machine learning across a footprint that nets us tens of billions of measurement logs each day. I'm very proud of the teams that have pulled this off."
Highlighting the importance of in-app SIVT prevention, Oracle last week announced the discovery of "DrainerBot," a major mobile ad fraud operation distributed through millions of downloads of infected consumer Android apps. Infected apps could consume more than 10GB of data per month downloading hidden and unseen video ads, potentially costing each device owner a hundred dollars per year or more in data overage charges.
"The MRC's guidelines for SIVT filtration and detection were designed to ensure that measurement providers comply with a comprehensive range of rigorous requirements for this vital and complicated work," said George W. Ivie, Executive Director and CEO of MRC. "We are pleased to recognize Oracle Data Cloud's Moat Analytics for achieving this important accreditation for in-app SIVT filtration and detection, and we commend them for their leadership in working toward transparency and accountability in digital advertising."
According to the MRC definition, Sophisticated Invalid Traffic includes "traffic identified through advanced analytics; multi-point corroboration; human intervention – such as hijacked devices, ad tags, or creative; adware; malware; misappropriated content." Moat Analytics previously has also been accredited by the MRC for SIVT Filtration and Detection for Desktop and Mobile Web, as well as Display and Video Ad Viewability Metrics for Desktop, Mobile Web, and Mobile In-App.
According to eMarketer, Americans spent more than three and a half hours per day using their smartphones and tablet devices on average in 2018, and 88 percent of that time was spent within apps, rather than mobile web browsers, creating a significant risk for ad fraud and a need for rigorous monitoring and defense.
Moat Analytics helps top advertisers and publishers measure and drive attention across trillions of ad impressions and content views, so they can avoid invalid traffic (IVT), improve viewability, and better protect their media spend.
About MRC
The Media Rating Council is a non-profit industry association established in 1963 comprised of leading television, radio, print and digital media companies, as well as advertisers, advertising agencies and trade associations, whose goal is to ensure measurement services that are valid, reliable and effective. Measurement services desiring MRC accreditation are required to disclose to their customers all methodological aspects of their service; comply with the MRC Minimum Standards for Media Rating Research as well as other applicable industry measurement guidelines; and submit to MRC-designed audits to authenticate and illuminate their procedures. In addition, the MRC membership actively pursues research issues they consider priorities in an effort to improve the quality of research in the marketplace. Currently approximately 110 research products are audited by the MRC. Additional information about MRC can be found at www.mediaratingcouncil.org.
About Oracle Data Cloud
Oracle Data Cloud helps marketers use data to capture consumer attention and drive results. Used by 199 of AdAge's 200 largest advertisers, our Audience, Context and Measurement solutions extend across the top media platforms and a global footprint of more than 100 countries. We give marketers the data and tools needed for every stage of the marketing journey, from audience planning to pre-bid brand safety, contextual relevance, viewability confirmation, fraud protection, and ROI measurement. Oracle Data Cloud combines the leading technologies and talent from Oracle's acquisitions of AddThis, BlueKai, Crosswise, Datalogix, Grapeshot, and Moat.
About Oracle
The Oracle Cloud offers a complete suite of integrated applications for Sales, Service, Marketing, Human Resources, Finance, Supply Chain and Manufacturing, plus Highly Automated and Secure Generation 2 Infrastructure featuring the Oracle Autonomous Database. For more information about Oracle (NYSE: ORCL), please visit us at www.oracle.com.
Source: Oracle