Oracle Cloud Services Give Corporate Banks a Better View into Working Capital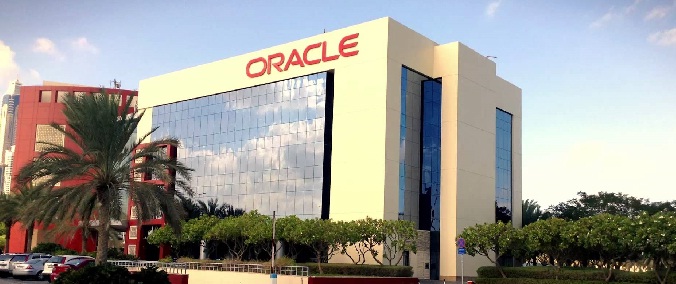 New supply chain, liquidity, and virtual account management cloud solutions now available on Oracle Cloud Infrastructure
Corporate clients traditionally rely on banks to optimize working capital despite an unpredictable market. With the introduction of several new corporate banking solutions, Oracle Financial Services is giving banks better visibility into working capital and the tools to put that cash to work faster to improve their clients' bottom line. Running on Oracle Cloud Infrastructure (OCI), the new services include Supply Chain Finance, Liquidity Management, and the recently announced Virtual Account Management Cloud Services.
"The pandemic has left corporate banks grappling with significant loan losses and reduced capital investment but an increased expectation to economically accelerate new digital services," said Sonny Singh, executive vice president and general manager, Oracle Financial Services. "Our first three corporate banking cloud services provide a clear path for corporate banks to migrate critical business functions to the cloud with reduced cost and increased digital scalability. This will provide a better experience and capital clarity for their corporate clients."
Each cloud service is built on an adaptable microservices-architecture, so banks do not need to take a disruptive and costly rip-and-replace approach to update their IT infrastructure. Instead, they can strategically "plug-in" these new services and modernize their back-office systems. The services also feature built-in AI and machine-learning models, which help banks adapt to changing market dynamics and automate processes. Specific solution highlights include:
Oracle Banking Supply Chain Finance Cloud Service helps banks to improve working capital through buyer-centric financing and reduced invoice payment cycles.
Oracle Banking Liquidity Management Cloud Service equips banks to help corporate clients better manage their daily liquidity through more accurate cash-flow forecasting and efficient collection and receivables management.
Oracle Banking Virtual Account Management Cloud Service provides a real-time view into corporate cash positions, providing better working capital clarity.
As the services are running on the high-performance OCI Container Engine for Kubernetes and automated with OCI Resource Manager and Terraform across multiple Oracle Cloud regions, global banks benefit from the highest levels of system availability, scalability, and data security.
About Oracle Financial Services
Oracle Financial Services provides retail banking solutions, corporate banking, payments, asset management, life insurance, annuities, and healthcare payers. With our comprehensive set of integrated digital and data platforms, banks and insurers are empowered to deliver next-generation financial services. We enable customer-centric transformation, support collaborative innovation, and drive efficiency. Our data and analytical platforms help financial institutions drive customer insight, integrate risk and finance, fight financial crime and comply with regulations. To learn more, visit our website at https://www.oracle.com/industries/financial-services/index.html.