Oracle Cloud Platform Adds New Levels of Performance, Availability, and Access for Oracle Database Applications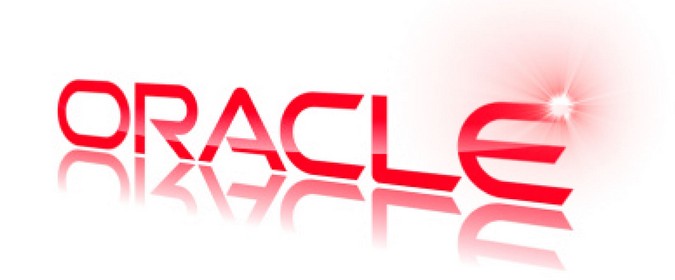 Oracle Real Application Clusters, Oracle FastConnect, and Microsoft Windows Server available on Oracle's next gen IaaS, providing customers an expanded range of infrastructure capabilities
Continuing its Oracle Cloud Platform innovation, Oracle announced major enhancements that make it easier for organizations to move enterprise database applications to the cloud. Oracle now offers Oracle Real Application Clusters (RAC), Oracle FastConnect private networking capabilities, and Microsoft Windows Server support for Oracle's high performance next generation IaaS. These offerings enable a new range of customers to deploy and access Oracle Database applications in the cloud with performance and availability on par or exceeding on-premises, and demonstrate performance of up to 20 times faster on benchmark tests compared with Oracle running on a competitor's cloud.*
Oracle is the only cloud vendor to provide customers with complete and highly available enterprise application environments in the cloud. With this announcement, Oracle is delivering unique, integrated platform services to mid-sized and large enterprises that don't have the expertise or capital to maintain comparable systems on-premises. Customers can now use Oracle's next generation IaaS to deploy applications based on Microsoft Windows, Oracle Linux, and other Linux distributions, and scale to millions of operations per second, connect to Oracle RAC Databases on bare metal servers that support hundreds of thousands of transactions per second, and use Oracle FastConnect to connect these applications to on-premises networks at costs as low as one-twentieth of a competitor's comparable offerings for high bandwidth users.** Customers can either use all the services and pay an hourly charge, or purchase a subscription for consistent billing.
"Enterprise customers and ISVs have high expectations for performance and availability for their database applications. At the same time, they want to preserve hard-won experience and best practices, particularly from on-premises deployments," said Kash Iftikhar, vice president of product management, Oracle. "We introduced our next generation IaaS to address all of these requirements. With these database, compute, and networking enhancements, Oracle Cloud Platform offers a complete, high performance solution for business-critical database applications in the cloud."
Oracle Removes Roadblocks, Frustration, and Guesswork for Infrastructure Customers
ICAT provides property insurance protection to over 65,000 homeowners and businesses located in hurricane- and earthquake-exposed regions of the United States.
"ICAT is in the catastrophe insurance business, so we're very sensitive to risk and business continuity. We've run our mission-critical online quoting application on-premises with Oracle Database for years, but keeping up with business growth was a challenge," said Mike Ferber, CIO, ICAT. "The Oracle Database Cloud Service on bare metal exceeded our performance requirements and made a move to the Oracle Cloud feasible. The ability to quickly scale up processing power, as well as leverage Oracle RAC in the cloud, gives us great confidence that we will be able to offer our customers the experience and reliability necessary with our new cloud-based system."
Darling Ingredients Inc. is a world leader in organic ingredients and specialty products for customers in the pharmaceutical, food, pet food, feed, and other industries.
"Darling Ingredients has had an aggressive plan to move all of our key IT applications into the cloud. We have a number of critical Oracle and non-Oracle applications, many of which rely on Oracle Database," said Tom Morgan, Oracle Apps DBA Manager at Darling Ingredients. "Oracle Database Cloud Services on bare metal met our stringent performance requirements. Having predictable, high bandwidth connectivity to our end users is critical, and Oracle FastConnect was a great solution."
Penn State University's Institute for CyberScience (ICS) provides High Performance Computing (HPC) resources and capabilities to the research community, both internal and external to the university through its Advanced CyberInfrastructure (ICS-ACI).
"HPC is typically the most demanding workload from a CPU, storage, and networking perspective," said Chuck Gilbert, Technical Director and Chief Architect for Advanced Cyberinfrastructure at Penn State University. "Oracle Cloud Platform, with its Bare Metal Cloud Compute Service, was our choice for HPC, equaling our on-premises resources and meeting our performance requirements. The addition of Oracle FastConnect makes it possible for our customers to move huge amounts of data in and out of the cloud securely and consistently. We're leveraging Oracle Cloud to support our exponentially growing demand for HPC projects, and help researchers get resources and results faster. By leveraging a Hybrid Cloud Bursting Model, ICS-ACI will be able to service all workload demands from our researchers above and beyond existing on premises capacities."
Oracle Enhances Oracle Cloud Platform Services
Oracle Cloud Platform offers the broadest range of integrated services to enable customers of any size and at any price point to easily develop, test, and securely and cost-effectively deploy their business-critical applications in the cloud. Oracle Cloud Platform's next generation IaaS capabilities have been expanded to include:
Support for two-node Oracle RAC on bare metal compute, providing proven, continuous database availability through failures or software maintenance. Two-node RAC can scale on-demand from 4-72 OCPUs, with 1TB of RAM and 24TB of storage.
Oracle FastConnect on next generation IaaS delivers customers an on-demand private network connection that offers flexible bandwidth options (increments of 1Gb or 10Gb), can scale up and down with their business needs, and can be provisioned in minutes via console and API. Current global partner providers are Equinix and Megaport.
Support for Microsoft Windows Server on both 1, 2, 4, 8, 16-OCPU virtual machine compute and three 36-OCPU bare metal compute shapes provides users a range of compute, memory, and storage resources, with image portability across instance types, all on the same, high performance virtual cloud network.
Support for CentOS, RHEL, and Ubuntu, which along with Oracle Linux and Microsoft Windows Server distributions covers the vast majority of enterprise operating systems.
About Oracle
The Oracle Cloud delivers hundreds of SaaS applications and enterprise-class PaaS and IaaS services to customers in more than 195 countries while processing 55 billion transactions a day. For more information about Oracle (NYSE:ORCL), please visit us at cloud.oracle.com.