Oracle Brings Together Customer Experience Industry Leaders at Modern Customer Experience 2017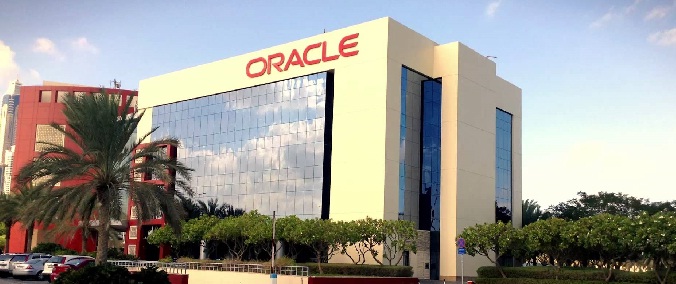 Event for marketing, commerce, sales and service professionals provides insights necessary to meet the expectations of modern consumers and drive meaningful business results.
To help customer experience professionals drive sustainable differentiation and deliver predictable and tangible business results, Oracle will host Modern Customer Experience 2017 in Las Vegas, Nevada, April 25-27. Held at the Mandalay Bay Resort, Modern Customer Experience 2017 helps attendees understand today's empowered customers and implement modern best practices in marketing, sales, service and commerce. The event provides insights into real-world business transformation initiatives and demonstrates innovations that push the boundaries of traditional customer experience management approaches.
Empowered customers are accelerating change in all industries and forcing organizations to rethink traditional business models. Modern Customer Experience 2017 helps business leaders from across marketing, sales and customer service successfully manage these changes and leverage new digital technologies to lead successful business transformation within their organizations. To personalize the experience for attendees, Modern Customer Experience 2017 includes dedicated marketing, sales, service and commerce sessions that feature inspiring business transformation stories, hands-on workshops, small breakout sessions, product demonstrations and networking opportunities.
Modern Marketing Experience: Helps attendees create innovative marketing strategies to drive revenue. Sessions provide insights from experts and end-users into data-driven marketing, marketing automation, cross-channel marketing, mobile marketing, and account-based marketing. Modern Marketing Experience also includes the 2017 Markie Awards, which showcase examples of excellence in modern marketing, scheduled for Tuesday, April 25th at 7:00 p.m. PT.
Modern Sales Experience: Helps attendees embrace modern sales best practices to drive profitability in their organizations. Sessions provide insights from thought leaders and industry insiders into modern sales and business transformation, the future direction of the sales ecosystem, and how to build a unified sales and service approach.
Modern Service Experience: Provide attendees with insights into next generation customer service that help businesses create sustainable differentiation. Sessions include best practices to support organic channels and knowledge-driven, personalized customer service strategies as well as guidance on how to deliver pro-active, self-solving service powered by the Internet of Things (IoT), robotics and artificial intelligence.
Modern Commerce Experience: Helps attendees meet the demand for a seamless customer experience and drive digital revenues. Sessions provide actionable insights into the shift to mobile, omni-channel experience strategies, innovations in payments and the key components and drivers of customer loyalty.
"Innovations in social, mobile and cloud have fundamentally changed the way consumers interact with brands and this is just the beginning as a new wave of technologies such as artificial intelligence and the Internet of Things reach the mainstream," said Des Cahill, vice president and head CX Evangelist, Oracle. "These changes are creating evermore empowered customers that are forcing organizations to rethink traditional approaches to customer experience management. That's why we're bringing together over 3,000 customer experience professionals to discuss the latest CX innovations and best practices at Modern Customer Experience 2017. It will be a great three days packed with inspiration, innovation and impact."
About Oracle
Oracle offers a comprehensive and fully integrated stack of cloud applications and platform services. For more information about Oracle (NYSE:ORCL), visit www.oracle.com