Oracle Academy Expands Offering with Personalized Learning Resources and AI Curriculum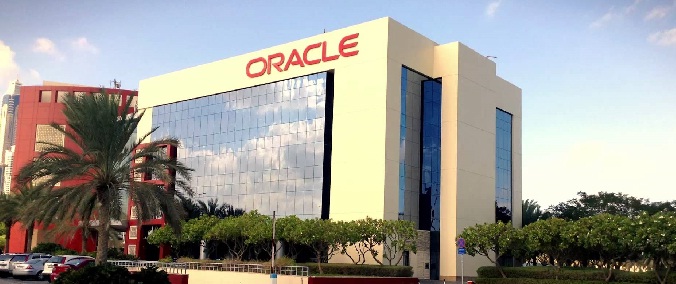 New Additions Help Students and Teachers Address Changing Technology and Educational Landscape
Oracle Academy announced new curriculum offerings and learning modules to advance computing education globally. The latest offerings put Oracle Academy at the forefront of public-private partnerships in education with a variety of enhanced, flexible formats that help educators teach computer science, bring emerging technologies like artificial intelligence (AI) and machine learning (ML) into the classroom, and inspire students with lessons from successful innovators and entrepreneurs.
"As technological innovation increasingly drives our global economy, computer science becomes a critical component of any well-rounded education," said Alison Derbenwick Miller, vice president, Oracle Academy. "Oracle Academy's new computing coursework and learning experiences will augment that education, open more opportunities and further inspire our emerging generation of innovators."
Setting the Standard for the Next Generation in Computing Education
Building a bridge between instructor-centric learning and student-directed discovery, Oracle Academy today introduced Oracle Academy Education Bytes. Designed to support personalized learning, Education Bytes are short-format, flexible learning modules that offer instructional materials on database, programming and data science concepts and skills. Education Bytes can be used alone or to enhance Oracle Academy curriculum and provide self-directed learning experiences in programming, SQL, PL/SQL, big data, R, Hadoop and more. Education Bytes support varying learning modalities with different content in three formats: Hands-On Labs, Projects and Challenges, and Videos and Presentations.
Recognizing the importance of emerging technologies, Oracle Academy also launched new course curriculum in artificial intelligence and machine learning. Designed for advanced undergraduates studying computing, the course asks students to design, implement, and demonstrate a machine learning solution in Java test that could help a business or organization tackle a real-world challenge. This project-based course expands upon concepts and skills gained in Oracle Academy Java Foundations and Java Programming classes.
Finally, in collaboration with the Oracle Global Startup Ecosystem, Oracle Academy introduced a video lecture series that includes classroom discussion questions for Oracle Academy institutional members and shares personal, real-world lessons from successful entrepreneurs on following their dreams, living fearlessly, and finding success.  Developed for anyone who is or wants to be an entrepreneur, the series features executives participating in the Oracle Global Startup Ecosystem, a program that reimagines enterprise innovation through partnerships with startups that foster co-development and co-innovation.
These new offerings follow a period of unprecedented growth and reach for Oracle Academy. During the past fiscal year, Oracle Academy worked with more than 15,000 institutions across 128 countries to advance computing education and impact 6.3 million students.
About Oracle Academy
As Oracle's flagship philanthropic educational program, Oracle Academy advances computing education globally to drive knowledge, innovation, skills development, and diversity in technology fields. To this end, Oracle Academy offers students and educational institutions a free and complete portfolio of software, curriculum, hosted technology, faculty trainings, support, and certification resources. The program works with public and private partners to provide the tools educators need to engage, inspire and prepare students to become innovators and leaders of the future. Through Oracle Academy, students receive hands-on experience with the latest technologies, helping make them college and career ready in the era of big data, cloud computing, the Internet of Things, and beyond.
About Oracle
Oracle offers a comprehensive and fully integrated stack of cloud applications and platform services. For more information about Oracle (NYSE:ORCL), visit www.oracle.com.
Source: Oracle