openSAP Platform Grows Users by Over 50 Percent in 2016, Starts 2017 with New Courses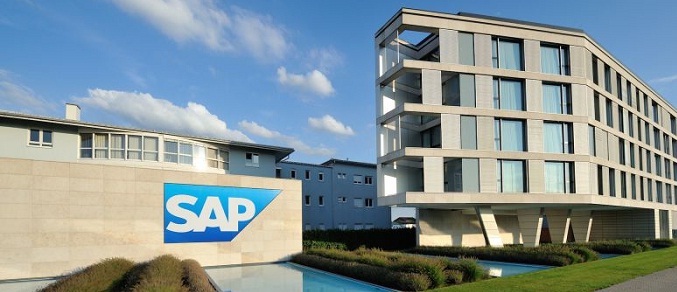 SAP SE (NYSE: SAP) announced that it plans to add four new courses to its openSAP platform in early 2017.
These new courses will help users identify the best time to move to SAP S/4HANA, focus on the principles of data science, simplify screens and explore the pillars of financials with the SAP Business ByDesign solution. The courses build on the openSAP platform's ongoing momentum. In 2016, the platform increased course enrollments by 21.7 percent (roughly 600,000 enrollments) compared to 2015, bringing overall enrollments to over 1.6 million. Over 150,000 learners signed up for openSAP in 2016, an increase of 53 percent from the end of 2015 bringing the total to almost 450,000.
"Going into its fourth year, openSAP again increased its user base significantly, and more people use it to stay on top of SAP product and cloud innovations than ever before," said Dr. Bernd Welz, executive vice president and chief knowledge officer, Products and Innovation, SAP. "With openSAP in combination with SAP Learning Hub, which provides on-demand access to learning content covering all SAP solutions in great detail, it has become easy for busy professionals to keep their knowledge up-to-date."
The four new course offerings, which will be available in early 2017, include:
Find Your Path to SAP S/4HANA: SAP S/4HANA is the next-generation business suite from SAP that enables customers to streamline data models, optimize daily business transactions, accelerate strategic decision making and simplify with a digital core – whether in the cloud or on premise. This course will help existing and potential customers and partners answer the questions, why, what and how. Experts from product management and co-innovation for SAP S/4HANA lay out the fundamentals of the journey to adopt SAP S/4HANA and explain processes for new implementation, system conversion and landscape transformation. Explore the learning journey for SAP S/4HANA.
Getting Started with Data Science: Data scientists are in high demand as companies seek to leverage and exploit the explosion of data and people who make sense out of this data. This course introduces learners to the fundamentals of data preparation, predictive modeling, data science and the deployment and maintenance of models in a business environment following a tried and tested project methodology. Explore the data science learning journey.
Introduction to SAP Screen Personas software: SAP Screen Personas 3.0 allows IT professionals and SAP experts to simplify classic enterprise resource planning (ERP) screens for SAP ERP Central Component, SAP Business Suite powered by SAP HANA, and SAP S/4HANA. This course provides learners with training on how to use the software to simplify screens and includes an introduction on how to build simple "flavors." Simpler screens allow users to navigate business processes quickly and easily, leading to improved user productivity and satisfaction. Explore the learning journey for SAP Screen Personas.
SAP Business ByDesign Financials: This course supports businesses with its innovative concepts and smooth integration into financial business processes. This is the third course delivered on the openSAP platform by the team for SAP Business ByDesign. It explains the major concepts of the financial area and demonstrates them using the software.
openSAP is an online learning platform from SAP. All learning materials are accessible from any device, and the platform features enterprise massive open online courses (MOOCs) that allow users to learn at their own pace. The courses, which use tried and trusted classroom concepts, are free of charge and include videos, self-tests, weekly assignments and discussion forums. SAP Learning Hub provides a cloud-based enterprise learning management solution. It enables people to learn the ins and outs of SAP software systems and allows them to update their skills regularly with regard to implementation, operation and use.