Online course exposes dark secrets of Hadrian's Wall
Archaeology enthusiasts taking a free online course by Newcastle University have helped shed new light on one of the most macabre discoveries unearthed on Hadrian's Wall.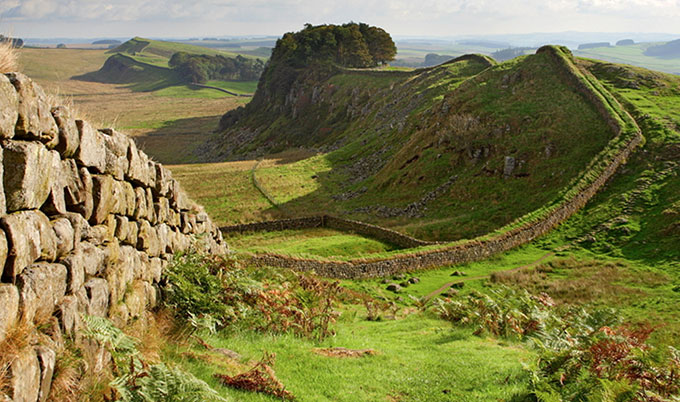 Following suggestions by online learners taking Newcastle University's first-ever free online course – Hadrian's Wall: Life on the Roman Frontier, Professor Ian Haynes launched a new CSI style investigation to analyse the remains of two individuals hacked to death at the Wall.
The discovery was triggered in a new series of 'Cold case' forensic challenges, where the participant uses the techniques of forensic archaeology and bio archaeology to investigate the mysterious deaths of some of those who once lived on Hadrian's Wall.
The findings of the forensic study will be revealed in the new run of the online course, starting on 2 November
Death on Rome's most famous frontier
Professor Haynes said: "In week six of the previous run of this free online course we looked at these remains found at Arbeia Roman Fort in South Shields, which were buried in the courtyard of what had been the finest dwelling in the settlement.
"Our sharp-eyed learners pointed out how to apply some of the new methodologies we featured in our forensic challenges. So we dusted off that particular case. Working with our friends at Tyne & Wear Archives and Museums and the excellent Dr Eleanor Graham of Northumbria University's Centre for Forensic Science, we returned to the scene.
"We launched a programme of DNA analysis to see what we could learn of the identities of the two individuals buried in the Roman Fort. We will have the results through just in time for our new run of the course, starting on 2 November.
"I cannot discuss the results now, they need to be reviewed alongside other findings – but I have to confess my jaw dropped when I read them."
Bringing people from all over the world to Hadrian's Wall
In addition to the 'Cold case' forensic challenges, the interactive course explores life in Northumberland before the construction of the Wall, the arrival of the Roman army and its impact on the local population. It is the only course in the world focused entirely on the iconic landmark, which is a designated UNESCO World Heritage Site.
Led by Professor Ian Haynes and Dr Rob Collins, the course was launched in collaboration with FutureLearn – the free, online social learning platform. So far, over 30,000 learners from more than 100 coutries have taken part in the online course.
Nigel Smith, Head of Content at FutureLearn, said: "It's a testament to the power of massive open online courses that academics such as Professor Haynes' find their research pushed in new and exciting directions when they engage with tens of thousands of learners. I'm sure that everyone who joins the course this time will also find their jaws dropping when Ian reveals his findings."
Hadrian's Wall: Life on the Roman Frontier consists of a series of bite-size steps which together add up to an rich interactive educational experience, normally occupying up to three hours a week, to be fitted into the participants' schedules as they wish.
Professor Haynes said: "These courses are about much more than just watching short videos and reading class notes, they use an array of social media to ensure that course tutors and all those interested in taking the courses can engage in debate and discussion wherever they are in the world."
FutureLearn is a social learning platform offering free online courses across a wide-range of disciplines, in partnership with 76 of the world's leading universities, specialist education providers and centres of research excellence.