OliverMcMillan luxury real estate development activity accelerates
Mixed-use projects totaling $2 billion underway throughout the U.S.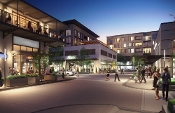 SAN DIEGO, July 2, 2013 /PRNewswire/ — OliverMcMillan, a real estate development firm known for creating artistic, enduring, city street-oriented destinations, announced today that its team is successfully moving forward with plans to build luxury mixed-use and residential developments in Houston, Atlanta, Honolulu, San Diego and Tempe, Arizona. Representing a $2 billion investment, the projects include the River Oaks District in Houston, Buckhead Atlanta, Symphony Honolulu, The Lofts at HaydenFerry in Tempe, Arizona and The Lofts at 688 Thirteenth Street in San Diego.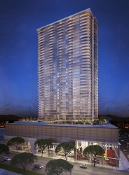 Construction loans totalling more than $300 million were secured to finance the River Oaks District and Buckhead Atlanta projects. Bank of America Merrill Lynch led a syndication of banks including BBVA Compass, Cadence Bank and First Bank of Hawaii that provided $150 million for the River Oaks District. In Atlanta, PNC Capital Markets, LLC led a five-member syndicate consisting of PNC Bank, N.A.; CIT Finance LLC; Compass Bank; Regions Bank; and SunTrust Banks that provided$167 million for Buckhead Atlanta.
"We're so thankful for all the amazing organizations and people who are supporting us as we work to bring wonderful developments to Houston and Atlanta," said Dene Oliver, CEO of OliverMcMillan. "We look forward to realizing our vision for these world-class mixed-use projects by moving forward with great momentum."
Construction began July 1, 2013 on the 14-acre River Oaks District, a luxury mixed-use development that will complement Houston's shopping scene. It will feature 252,000 square feet of premier retail, up-scale restaurants and cafes, and a cinema as well as 92,000 square feet of boutique office space, and 279 contemporary residential units. The world-class street-scape experience, which is scheduled to open in spring 2015, will include lush landscape and timeless architecture.
Buckhead Atlanta, a 1.5 million-square-foot development featuring 300,000 square feet of upscale retail stores, restaurants and cafes; more than 100,000 square feet of office space; and 370 luxury high-rise residences, has been under construction since August 2012. The pace of the project is increasing and the first shops are expected to open in mid-2014. OliverMcMillan has also added another level of office space that was not included in the original development plan to accommodate the custom-designed and expanded world headquarters of Spanx, maker of innovative undergarments and apparel.
Nearly 5,500 miles from Atlanta, construction is set to begin on Symphony Honolulu this fall, a 45-story luxury mixed-use development in the city's core, but early sales have been brisk, with 70 percent of the available residences sold the first two days they were on the market. The building, which will contain 388 condominium residences, a luxury auto galleria, expansive recreation deck, fashion boutiques and restaurants, will break ground at the end of 2013.
Back on the mainland, construction is underway on The Lofts at 688 Thirteenth Street in San Diego, a five-story development that will include 208 apartments, a roof deck and ground-floor retail space. Also on the drawing board for OliverMcMillan is the Lofts at Hayden Ferry. This development is located in Tempe on the south side of Tempe Town Lake and is part of the Hayden Ferry Lakeside Master Plan, near Arizona State University and the Mill Avenue Entertainment District. OliverMcMillan plans to begin construction on the project later this year.   For more information on any of the projects mentioned above, please visit www.olivermcmillan.com
About OliverMcMillan
Founded in 1978, OliverMcMillan has earned a reputation as one of the largest and most forward-thinking commercial real estate developers. The award-winning firm creates high-quality, artistic, market-appropriate developments and is recognized by industry leaders for its ability to move forward in a nimble and visionary manner. The firm has designed and developed more than eight million square feet of projects, with a total project value exceeding $3 billion. OliverMcMillan currently has approximately $2 billion in real estate projects under development in cities across the U.S., including Houston, San Diego,Honolulu, Atlanta, Austin and Phoenix. Approaching each project with respect for the surrounding architecture and local culture, the firm works to create vibrant, enduring destinations. For additional information about OliverMcMillan, please visit www.olivermcmillan.com.
Related Link
OliverMcMillan
SOURCE OliverMcMillan