NUS Launches School of Continuing and Lifelong Education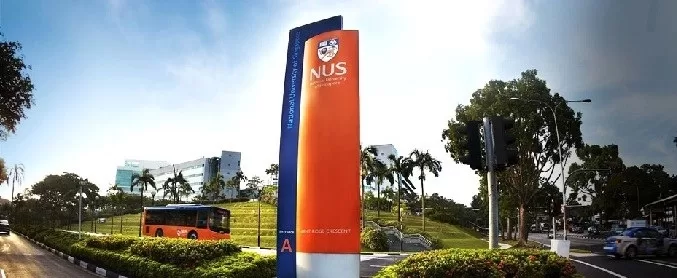 Industry-aligned courses to be "bite-sized" and stackable; Partnerships with e2i and WDA to identify and address skills gaps
The National University of Singapore (NUS) launched the School of Continuing and Lifelong Education (SCALE), a S$12 million initiative to promote and expand lifelong learning opportunities for working adults. The new School will draw on the rich expertise, resources and networks of Asia's top university. SCALE will also work closely with government agencies, companies and industry to design professional courses and offer enriching lifelong learning experiences for employees.
SCALE was officially launched today by Acting Minister for Education (Higher Education and Skills) Mr Ong Ye Kung, who was the Guest-of-Honour. SCALE is the first lifelong learning unit to be formally launched; these units will become key nodes in a network of national SkillsFuture centres that promote and enable lifelong learning.
NUS President Professor Tan Chorh Chuan said, "NUS is excited to launch a new school dedicated to lifelong learning. This is an important new direction for NUS which will also actively support the national SkillsFuture movement. SCALE will offer differentiated opportunities for adult learners to acquire new knowledge and skills from NUS; help Singapore companies and industries stay competitive with industry-relevant professional development; and support national manpower needs.
SCALE will leverage on NUS' top quality broad-based education, state-of-the-art facilities and rich networks of industry partners and influential alumni in Singapore and beyond. We believe that the multidisciplinary, real-world, and best-in-class expertise that NUS is known for will enable SCALE students to advance and contribute even more in their careers."
In conjunction with the launch of SCALE, NUS signed a Memorandum of Understanding with the National Trades Union Congress' Employment and Employability Institute (e2i), to pave the way for adult learning courses in partnership with e2i.
"We are pleased to partner e2i in NUS' efforts to drive lifelong learning. The Institute's focus on developing better skills, job matching, and improving productivity with companies has made a significant impact on thousands of working adults. We hope to work with e2i to help broaden and deepen the skills base of Singapore's workforce and companies, especially in growth sectors of national strategic importance," Prof Tan said.
Mr Gilbert Tan, Chief Executive Officer of Employment and Employability Institute, said, "In today's VUCA (volatile, uncertain, complex, and ambiguous) business environment, keeping up with the latest knowledge and required skills is very important to meet the dynamic demands. e2i supports working people to take charge of their careers and build up their core competencies. This new partnership with NUS SCALE will open up more windows of opportunities for professionals to deepen skills and gain mastery for better career progression."
Prof Tan added that NUS is keen to use the world-class expertise in the new NUS Institute of Data Science to systematically identify the most important skills needs, as well as critical mismatches between skills demand and supply. The University is looking to partner the Singapore Workforce Development Agency (WDA) to play an upstream role in identifying skills and competency gaps and opportunities in the development of the Singapore workforce.
NUS and WDA have a long-standing relationship through the Institute of Systems Science, as well as the Strategic Technology Management Institute at the NUS School of Computing.
Mr Ng Cher Pong, Chief Executive of WDA, said, "WDA's partnership with NUS will be further broadened with the setting up of SCALE at NUS to offer modular and certificate programmes for working professionals to deepen their skills in other areas of demand, including courses in social work and process improvement and innovation. These programmes will be offered in blended learning mode, allowing professionals to stay relevant and competitive while being able to learn at their own pace. Beyond quality learning and adult education, NUS is also working with WDA to identify skills and competency gaps of the Singapore workforce."
SCALE will be helmed by Professor Wei Kwok Kee, a respected industry expert and consultant on e-commerce and social commerce, as its founding Dean. Prof Wei, who is a Singaporean, was the founding head of the Department of Information Systems at NUS before joining the City University of Hong Kong (CityU) in 2002. His last appointment at CityU is Chair Professor of Information Systems at its College of Business. Please refer to the Annex for a brief biography of Prof Wei.
Said Prof Wei, Dean of SCALE, "It is a privilege to return to Singapore as well as the NUS family, and to have this exciting opportunity to contribute towards the University's efforts in promoting lifelong learning among Singapore professionals. I look forward to working with my NUS colleagues from various schools and faculties, as well as with our partners in the industry and government agencies, to enable all Singaporeans to maximise their potential and realise their career aspirations."
SCALE – Curricula and Courses
SCALE will offer undergraduate certificate and graduate diploma courses, Bachelor's and Master's degree programmes as well as short courses and executive programmes. All programmes will be designed with NUS faculties and schools, and in close consultation with WDA, the Economic Development Board and employers, to ensure they are aligned to market demand and industry needs.
The multi-disciplinary and industry-aligned curricula will be delivered through a blended teaching and learning pedagogy leveraging on technology. Part of the course content and instruction will be delivered online, with face-to-face discussions to reinforce the learning of higher order skills. At SCALE, student admission will take into account work experience and prior learning, and will not be based solely on academic background.
Degree Programmes, Undergraduate Certificate and Graduate Diploma Courses
The Bachelor of Technology (BTech) programme, offered on a part-time basis in the area of Engineering, is SCALE's first core offering. SCALE hopes to expand its BTech offerings starting in 2017 to cater to the growth of key sectors in Singapore. Currently, about 1,000 adult learners are pursuing the BTech programme under four Engineering specialisations: Electronics Engineering, Mechanical Engineering, Chemical Engineering and Industrial & Management Engineering.
There are also plans to offer "bite-sized" learning opportunities and certificate programmes that can be "stacked" or accumulated towards BTech degrees. About 10 such courses in the various Engineering disciplines are expected to be offered by SCALE in August 2016. These courses will be eligible for SkillsFuture Credit.
Executive Development Programmes
SCALE will offer executive development programmes such as specialisation certification courses in niche industries and short courses for professionals and managers. Courses to be offered include productivity improvement and process innovation. SCALE will also collaborate with the NUS Department of Social Work to provide continuing professional education for social work practitioners. These courses will be eligible for SkillsFuture Credit.
In addition, SCALE will partner the NUS Centre for Biomedical Ethics to offer programmes on biomedical ethics designed for clinicians, researchers and healthcare professionals.
SCALE's programmes and courses will be taught by a team of experienced instructors comprising NUS faculty members, trainers from national continuing education training providers as well as adult education providers, and SCALE teaching staff.