NUS and SMI set up S$18m research centre to enhance global competitiveness of Singapore's maritime and port industries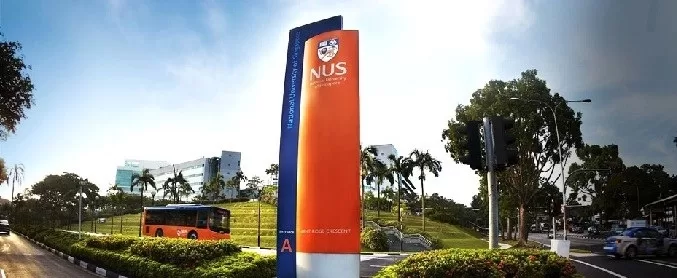 With the support of the Maritime and Port Authority of Singapore (MPA), the National University of Singapore (NUS) and the Singapore Maritime Institute (SMI)  established a S$18 million research centre to enable Singapore's maritime and port industries to develop innovative capabilities and enhance their global competitiveness. The agreement to set up the new centre was signed today by Professor Chua Kee Chaing, Dean of NUS Faculty of Engineering, and Mr Toh Ah Cheong, Executive Director of SMI.
The new Centre of Excellence in Modelling and Simulation for Next Generation Ports (C4NGP) will be part of the NUS Faculty of Engineering and it will work with companies in Singapore's maritime and port sectors to improve their technical know-how, efficiency and productivity, and prepare them for the next phase of global competition.
C4NGP will also work closely with companies to ensure that the Centre's research and development efforts are aligned with industry needs. Over the next five years, the Centre aims to focus on the following areas:
Design and build maritime systems, including simulation platforms that cater to the needs of maritime and port related industries;
Conduct navigational channel capacity studies and develop systems to simulate and optimise incoming and outgoing marine traffic;
Study various port terminal systems, including automated guided vehicle optimisation, scheduling and charging strategies; container yard storage management strategies; analysis of future port systems; and traffic flows within port terminals; and
Examine land transport-related systems such as port gateway design systems and analysis of inter-terminal traffic movement between port terminals.
At steady state, C4NGP is expected to have about 20 NUS researchers working on projects in these important areas.
Professor Freddy Boey, NUS Senior Vice President (Graduate Education & Research Translation), said, "NUS is delighted to partner MPA and SMI to set up this new Centre of Excellence. The C4NGP will work closely with the industry to promote innovation in the port and maritime sectors and to co-create cutting-edge solutions that could advance these sectors. This concerted effort will greatly enhance the long-term competitiveness of the maritime and port industries, and further strengthen Singapore's strong reputation as a global maritime hub."
Mr Toh said, "We are pleased to support the establishment of the C4NGP to deepen NUS' capabilities in port modelling and simulation and to promote greater collaboration between the academia and the port community to increase the overall competitiveness of the maritime and port sectors."
"The establishment of C4NGP is timely as it deepens our port modelling, simulation and optimisation capabilities. The centre aims to improve the planning and operations of our Next-Generation Port at Tuas and the eco-system around the port. It will help PSA and Jurong Port with the optimisation of their existing and future operations as part of the Industry Transformation Map. Beyond our ports, we hope C4NGP can be a good repository of modelling expertise as well as serve as a platform for collaboration with institutions across the world to develop and establish standards for port modelling and simulation", said Mr Andrew Tan, Chief Executive of MPA.
The C4NGP Governing Board chaired by Prof Boey will comprise members from key stakeholders such as MPA, SMI and industry partners. The Centre will be jointly led by Associate Professor Chew Ek Peng and Associate Professor Lee Loo Hay from the Department of Industrial Systems Engineering and Management at NUS Faculty of Engineering.
Assoc Prof Chew said, "The Centre aims to make significant impact to the port community, both locally and globally. We will work closely with industry partners and apply our expertise in modelling, simulation and optimisation to create next-generation ports and maritime systems as well as pioneer disruptive technologies that could potentially reshape the shipping industry."
This is one of the latest maritime research centres supported by SMI as part of its efforts to deepen research capabilities while developing a steady pool of quality maritime researchers in Singapore.
Source: National University of Singapore