NUS and NTU launch Singapore's First PhD Student Exchange Programme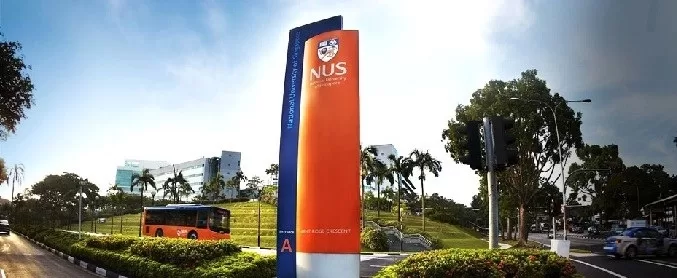 Programme draws on both universities' respective strengths to offer broader course selection for doctoral students
From 1 June, PhD students from National University of Singapore (NUS) and Nanyang Technological University, Singapore (NTU Singapore) will be able to enrol for courses in both universities – a first in Singapore.
Under the new NTU-NUS PhD Student Exchange Programme, eligible PhD students from NTU and NUS can attend classes at the other university. This will result in a much broader and richer spectrum of PhD course offerings that students from both universities can benefit from.
NTU President Professor Subra Suresh and NUS President Professor Tan Eng Chye inked the three-year agreement today at a signing ceremony held at the NTU Research Techno Plaza.
Joining them at the event were NTU Provost and Vice President (Academic) Professor Ling San, NUS Senior Deputy President and Provost Professor Ho Teck Hua, and several Deans and PhD students from both universities.
Prof Subra Suresh said, "The exchange programme integrates the diverse and complementary strengths of NTU and NUS to provide a more comprehensive selection of course offerings for our PhD students. As two top-ranked universities in the world, NTU and NUS compete globally. At the same time, as the two largest public universities in Singapore, we should also collaborate so that our combined strengths can benefit our students and bring greater value to Singapore.
As a research-intensive university that has close links with industry leaders such as Alibaba, HP and Volvo, NTU exposes students to questions and challenges with real-world relevance. I am confident that participants of the exchange programme from NUS will find their time on our vibrant NTU Smart Campus fruitful and beneficial to their PhD education and research, and I look forward to witnessing many new research collaborations emerging from this partnership."
Prof Tan Eng Chye said, "The world's pressing problems are increasingly complex and will require multidisciplinary solutions. By harnessing the complementary strengths of NUS and NTU, this new exchange programme significantly expands our teaching resources and broadens the scope of doctoral training at both universities. It provides a stimulating environment for our doctoral students, who will be the innovators of tomorrow, to learn and work in cross-disciplinary teams to address real-world challenges. We welcome NTU doctoral students to capitalise on NUS' deep and broad research expertise to advance their scientific discoveries. Likewise, NUS doctoral students will also benefit greatly from their exchange stints at NTU. This cross-pollination of ideas will energise the local research community, seed new partnerships and further strengthen Singapore's global reputation as a forward-looking research hub."
The NTU-NUS PhD Student Exchange Programme is open to full-time PhD students who have completed at least one semester of study, and have met the academic requirements of their home university.
Encouraging an exchange of ideas
Both NTU and NUS are ranked among the top universities in Asia and the world. The NTU-NUS PhD Student Exchange Programme allows PhD students from both universities to experience the best in education and research at both universities.
Kenrick Koh, a first-year PhD student at the NTU Institute for Health Technologies said, "This is a great opportunity for PhD students to experience a different university culture and connect with like-minded peers in another university, while still focusing on the research back at our home university. I believe this programme will complement what we have learnt in NTU, and I look forward to taking classes at NUS, exploring the facilities, and making new friends and possible future research partners."
Lim Si Ying, a first-year PhD student at the NUS Graduate School for Integrative Sciences and Engineering, said, "This new exchange programme for PhD students is a good avenue for academic enrichment, collaboration and networking. Attending classes at NUS and NTU gives us the best of both worlds – we can gain access to valuable expertise in niche areas as well as academic insights of professors from both universities. This adds new dimensions to our learning and research, and further promote cross-disciplinary innovations."