NTU Launches New Programme To Meet Rising Demand For Arts And Heritage Professionals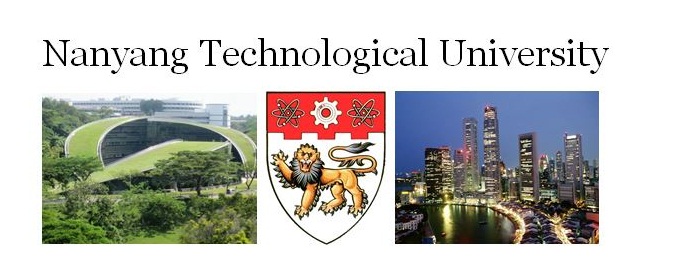 To cater to rising demand for expertise to drive the growing arts and heritage sectors in Singapore and the region, Nanyang Technological University (NTU Singapore) is introducing a Master of Arts in Museum Studies and Curatorial Practices this August.
The new programme will prepare graduates for leadership roles in the administration, management, interpretation and development of heritage and the arts in the public and private sectors.
The new Master of Arts in Museum Studies and Curatorial Practices was launched this evening (17 January) at the Asian Civilisations Museum by Minister for Culture, Community and Youth Ms Grace Fu.
Also present were NTU President Professor Subra Suresh and National Heritage Board (NHB) Chief Executive Officer Ms Chang Hwee Nee.
Prof Suresh said, "NTU absolutely recognises the role that the humanities, arts and social sciences play in helping us examine and understand the human condition across different cultures and societies, and not least in assessing the impact of new and old technologies.
"The new Masters programme by NTU is intended to groom a new generation of museum professionals as well as arts and cultural thought-leaders. The curriculum is carefully modelled on the best programmes globally, but tailored for Singapore and the region."
The new programme will train graduates in areas such as curatorship, management and marketing roles in museums, galleries and arts organisations; project management and policy matters at government ministries; and in art administration, project management, outreach and marketing of art fairs and art festivals.
The programme was created to fill a void in the arts and heritage sectors for rigorous postgraduate level training to develop capabilities required to meet the projected increase in demand for such expertise in Singapore and the region – as highlighted by the National Arts Council and Economic Development Board.
It was developed following an extensive review and adaptation of international best practices, and in consultation with the NHB.
NTU and NHB are also exploring possible collaboration in areas such as academic, research and outreach programmes, facilitation of work placements, internships and mentorship schemes, and on curatorial and exhibition projects. A Memorandum of Understanding had been inked earlier in October 2017 to further cooperation and exchanges between both parties.
Three-track programme structure
The new programme aims to go beyond the boundaries of the classroom and embed solid theoretical knowledge with firm grounding in practical fieldwork on-site.
Students can choose to specialise in three ways – in Museum Studies or Curatorial Practices, or a cross disciplinary education by combining the two disciplines.
Courses offered include curatorship; education and outreach; global art histories; planning and design exhibitions for art galleries and public spaces; and creative and critical writing.
As part of graduation requirements, students must complete either a dissertation track and a research thesis, or a practicum track consisting of a 10-week professional attachment at museums or art institutions based in Singapore or overseas, and a report after the completion of the attachment.
The programme is designed to equip students with the vision, knowledge and skills to strengthen and transform the museum and gallery sectors locally and regionally, thereby raising Singapore's profile on the international scene.
It will accommodate an inaugural cohort of about 20 students, taught by top faculty at NTU including NTU Centre for Contemporary Art director Professor Ute Meta Bauer, and Associate Professors Laura Miotto and Michael Walsh from the School of Art, Design and Media.
The launch of the Master of Arts in Museum Studies and Curatorial Practices, a first of its kind here, comes at a time when the arts and cultural sector in Singapore has been expanding in recent years.
According to the Singapore Cultural Statistics for 2017, the total value-added of the arts and cultural sector in Singapore increased from about S$1.4 million in 2010 to more than S$1.7 million in 2015. Total government funding for these sectors was S$712.7 million in 2016, compared to S$495.9 million in 2010.
Total visitorship to National Museums and heritage institutions also rose from about 2.7 million in 2010 to more than 5.1 million in 2016, while attendances at ticketed performing arts events stood at about 1.8 million in 2016 compared to around 1.5 million in 2010.
About Nanyang Technological University, Singapore
A research-intensive public university, Nanyang Technological University, Singapore (NTU Singapore) has 33,500 undergraduate and postgraduate students in the colleges of Engineering, Business, Science, Humanities, Arts, & Social Sciences, and its Interdisciplinary Graduate School. It also has a medical school, the Lee Kong Chian School of Medicine, set up jointly with Imperial College London.