NTU engineering students to train with real satellites in space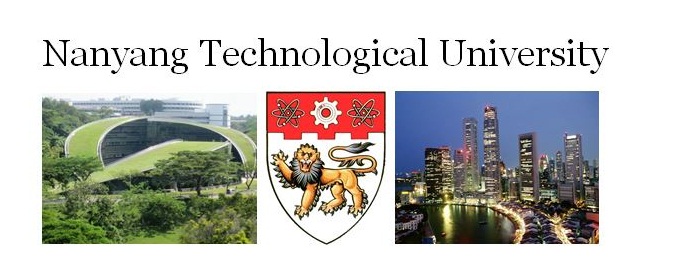 New life for NTU's three mission-complete satellites
Engineering undergraduates from Nanyang Technological University, Singapore, (NTU Singapore) who join its satellite programme will have the opportunity to operate one of its three satellites in outer space.
The three satellites, which have been in space for a combined seven years and have completed their mission, are now being used to train the next generation of satellite engineers. NTU is the first university in Singapore to have an undergraduate satellite programme.
The three NTU satellites are the X-SAT, Singapore's first locally built satellite in collaboration with DSO National Laboratories; the student-built 4.28kg nanosatellite VELOX-I; and the pico-sized 1.3kg VELOX PII.
Today is the fourth anniversary of the X-SAT which has travelled over 930 million kilometres in space. Over the past year, X-SAT has also been taking on new experiments, such as the updating of its software and control algorithms.
Director of NTU's Satellite Research Centre, Associate Professor Low Kay Soon, says the centre has been training satellite engineers and undergraduates in ground control operations using the X-SAT and its two younger siblings over the past year.
"Our first generation of satellite engineers had practised the ground operations on simulation software before we launched X-SAT in 2011," Prof Low said. "While the simulations are robust and have scenarios based on real challenges, nothing beats the actual experience of controlling a real satellite in space, which encounters situational challenges in real time."
"Trying to track and communicate with a satellite flying at a speed of 7.5 kilometres per second at 800 kilometres above the Earth is technically demanding, much less having only a 10-minute window for each fly pass. Having three mission-complete satellites in space provides a rare opportunity for our students and new research staff to practise real ground control operations."
Training manpower for Singapore's budding satellite industry will be the main purpose for NTU's X-SAT from now on as it has already completed its mission.
NTU undergraduate student A Saravanan, who will be doing his final year project in the coming semester at the Satellite Research Centre said, "Having the opportunity to learn how NTU satellites are being controlled in real time is an awesome experience. It really brings my learning beyond the classroom and into outer space! I'm now more inspired to learn satellite design and am humbled to be able to contribute as a valued member of the team."
Charlie Soon, a PhD student who had worked at the centre since his undergraduate days, was one of those who learnt how to control the satellites in real time using the three satellites in space. "Only NTU could give me the opportunity to design, build and launch a real satellite," Charlie said. "The fact that I can even control the satellite which I had built is really a dream come true. It is an opportunity that only a select few can claim to have experienced."
Ms Chin Shi Tong, a research engineer who was trained in satellite planning, said her main task is to prepare the weekly prediction of satellite arrival times. "I find it fascinating whenever I listen to the signal beacons transmitted from the satellites live.
These signals also let me know if my predictions are accurate, giving me a great sense of achievement," said Shi Tong, who joined the satellite research centre two years ago, after graduating from NTU with first class honours.
The fridge-sized 106kg X-SAT micro-satellite has taken over 9,000 photos world-wide in the past four years, from the haze in Indonesia's Riau province, to environmental conditions of large urban cities.
It had completed various important experiments in space, which includes testing the robustness of its Global Positioning System, an NTU-designed reconfigurable Parallel Processing Unit which can be reconfigured to do various tasks, and the in-orbit updating of the satellite's software and control algorithms.
The students' hands-on training helps in the preparation for the ground operation of two new NTU satellites that will be ready later this year. The VELOX-CI, a fridge-sized 135-kg satellite will be used for tropical climate monitoring and the smaller 12-kg VELOX-II, will test experimental satellite-based communication.
VELOX-II's breakthrough technology will enable it to send data back to the NTU ground station from anywhere even if the satellite is not flying above Singapore, as is currently the case.
To date, NTU has four satellites in space, the X-SAT, VELOX-I, VELOX-PII, and VELOX-PIII, a small smart phone-sized satellite that piggybacked on the bigger VELOX-I.
Two new NTU satellites near completion
Getting ready for launch later this year is the VELOX-CI, Singapore's first weather satellite funded by the Singapore Economic Development Board, and the VELOX-II, a collaboration project with Addvalue Innovation Ltd which will study inter-satellite communication.
Both satellites are now being assembled and undergoing various environmental tests as they prepare for their launch.
They will undergo rigorous tests such as the vibration test, which proves that it can withstand the rocket launch. They will also take the thermal vacuum cycling test to ensure that it can survive the extreme temperature variation in space.
About Nanyang Technological University, Singapore
Nanyang Technological UniversityA research-intensive public university, Nanyang Technological University, Singapore (NTU Singapore) has 33,000 undergraduate and postgraduate students in the colleges of Engineering, Business, Science, Humanities, Arts, & Social Sciences, and its Interdisciplinary Graduate School. It has a new medical school, the Lee Kong Chian School of Medicine, set up jointly with Imperial College London.
NTU is also home to world-class autonomous institutes – the National Institute of Education, S Rajaratnam School of International Studies, Earth Observatory of Singapore, and Singapore Centre on Environmental Life Sciences Engineering – and various leading research centres such as the Nanyang Environment & Water Research Institute (NEWRI), Energy Research Institute @ NTU (ERI@N) and the Institute on Asian Consumer Insight (ACI).
A fast-growing university with an international outlook, NTU is putting its global stamp on Five Peaks of Excellence: Sustainable Earth, Future Healthcare, New Media, New Silk Road, and Innovation Asia.
The University's main Yunnan Garden campus has been named one of the Top 15 Most Beautiful in the World. NTU also has a campus in Novena, Singapore's medical district.