​NTU and SMI Launch S$15m Research Centre to Develop Sustainable Energy and Maritime Solutions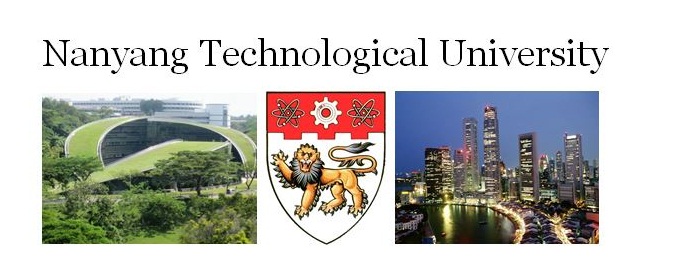 Nanyang Technological University, Singapore (NTU Singapore) and the Singapore Maritime Institute (SMI) launched a S$15 million research centre to develop innovative and sustainable solutions for Singapore's maritime industry.
The new Maritime Energy and Sustainable Development (MESD) Centre of Excellence will focus on future port and shipping applications in three key areas – energy management, emissions management, and sustainable maritime operations.
The centre will work on joint projects to develop innovations to reduce harmful ship emissions and to help shipping companies comply with anticipated changes in international regulations in the maritime industry.
For example, a novel scrubber that could reduce both the amount of sulphur oxide as well as nitrogen oxide in ship emissions, will help shipping companies comply with new standards.
To be operational by the end of this year, the centre will work closely with companies to ensure the research and technologies meet industry requirements.
The new centre of excellence was launched today at the SMI Forum 2017, witnessed by Guest-of-Honour Dr Lam Pin Min, Senior Minister of State for Transport and Health.
Professor Lam Khin Yong, NTU's Acting Provost, Chief of Staff and Vice President for Research, said, "Most international trade and key economic activities depend on the movement of goods that involve ships using heavy fuel oil and other fossil fuels. This partnership will see the development of greener solutions for the shipping industry so as to cut down emissions for a more sustainable maritime industry. It will also groom future maritime researchers who will continue to push the boundaries of innovation."
The centre will be jointly funded by SMI up to S$10 million, with NTU contributing S$4 million, and another S$1 million from NTU's industry partners.
This is the first maritime research centre supported by SMI as part of its efforts to deepen research capabilities while developing a long-term pool of quality maritime researchers in Singapore.
Executive Director of SMI Mr Toh Ah Cheong, said, "We are pleased to support the establishment of the MESD Centre of Excellence to further deepen NTU's capability and collaboration with the industry in maritime energy research".
"As we develop our Next Generation Port in Tuas, it opens up new opportunities for us to explore cleaner and alternative energy sources for use in our port and activities around the port. One of the key thrusts for Tuas Port is to achieve higher levels of environmental sustainability covering the port, its equipment, mobility and supporting activities such as logistics and warehousing", said Mr Andrew Tan, Chief Executive of the Maritime and Port Authority of Singapore.
The MESD Governing Board will be chaired by NTU's Prof Lam Khin Yong and also comprises of members from key stakeholders such as the Maritime and Port Authority of Singapore, SMI and industry partners.
The centre will be led by NTU Associate Professor Jasmine Lam Siu Lee together with her co-leads Professor Chan Siew Hwa and Mr Koh Eng Kiong.
Assoc. Prof Jasmine Lam said, "The new centre will develop practical innovations and solutions by working closely with global standard-setting authorities, government agencies, research institutions and industries."
About Nanyang Technological University, Singapore
A research-intensive public university, Nanyang Technological University, Singapore (NTU Singapore) has 33,500 undergraduate and postgraduate students in the colleges of Engineering, Business, Science, Humanities, Arts, & Social Sciences, and its Interdisciplinary Graduate School. It also has a medical school, the Lee Kong Chian School of Medicine, set up jointly with Imperial College London.
About the Singapore Maritime Institute (SMI)
The Singapore Maritime Institute (SMI) is a joint effort by the Maritime and Port Authority (MPA), the Agency for Science, Technology and Research (A*STAR) and the Singapore Economic Development Board (EDB).