Nokia Technologies' OZO Virtual Reality Camera Now Available Through Resellers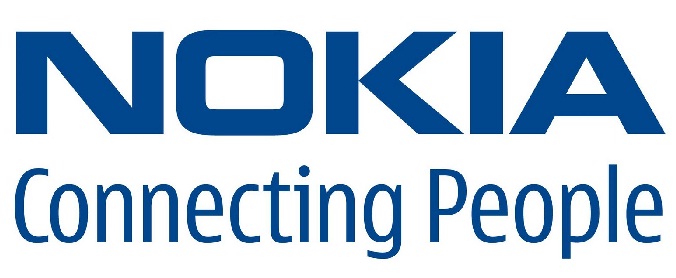 OZO, the world's first virtual reality (VR) camera designed for professionals and created by Nokia, is now available in the U.S. and Canada through the company's first three authorized reseller partners – AbelCine, Off Hollywood, and Radiant Images.
OZO launched in November 2015, is available for sale directly through OZO.nokia.com, and is now expanding through its first rental and resale partners across North America. OZO is the first and only VR camera expertly designed for professional use. The camera features real-time VR preview, 3D 360 spatial audio and video capture, full compatibility with professional workflows and broadly available head mounted displays, and the ability to dramatically reduce post-production time, complexity and cost.
As a company rooted in connecting people and advancing storytelling, Nokia developed OZO to improve the VR creation process for professionals by making content easier, faster, and more affordable to create. Reseller partners will now make OZO available to more customers across multiple vertical markets, including filmmaking, entertainment, marketing, new media and interactive content.
"We are excited to announce OZO's availability in the U.S. and Canada through three retail and rental facilities," said Guido Voltolina, Head of Presence Capture, Nokia Technologies. "AbelCine, OffHollywood, and Radiant Images are vital to helping OZO reach the professional VR creation audience, especially in the primary markets they play in. We have carefully selected these first three partners because of their expertise in the space, their relationships with our core customers and their affinity with our vision for VR. We look forward to partnering with them to connect creators with OZO."
AbelCine is a leading provider of products and services to the production, broadcast and new media industries. Originally established in 1989 as a film camera service and repair company, the company makes technology of all types easier for content creators to understand, access and employ. In distributing OZO, AbelCine is now able to extend this ease to VR content creation. AbelCine provides a host of cohesive services backed by the knowledge, experience and support that creatives require at all stages of production to achieve their vision on time and within budget. Headquartered in New York City, with offices in Burbank, CA, and Chicago, IL, AbelCine's nationwide footprint serves as an ideal distribution ground for OZO.
OffHollywood is an expert in 4K, 3D, and virtual reality, using its knowledge to support and execute the most technically complex and challenging projects in cinema, television, and interactive content. Since 2003, OffHollywood has provided unprecedented expertise that leverages new technology solutions, like OZO, to maximize customers' production dollars and shooting schedules. Based in Greenpoint, Brooklyn, the company provides equipment rentals, production services, product development and consulting to its customers, and looks forward to adding OZO to its lineup of state-of-the-art technology.
Radiant Images is an award-winning digital cinema innovator that is gaining recognition as a leader in testing and developing VR and AR technology. OZO will join the company's extensive stable of custom VR cameras, gear and solutions as the first comprehensive VR camera designed for professional content creators. Located in Los Angeles, the company offers creative, flexible and affordable solutions for any sized project, including feature films, television, commercials, documentaries and music videos. Nokia Technologies looks forward to leveraging Radiant Images' portfolio of clients, which includes some of the industry's most skilled and innovative cinematographers and camera operators in feature films and television.
Each partner will offer OZO for sale and through daily or weekly rentals. Full specifications and on-line purchase information for OZO are available through OZO.nokia.com.
About Nokia
Nokia is a global leader in the technologies that connect people and things. Powered by the innovation of Bell Labs and Nokia Technologies, the company is at the forefront of creating and licensing the technologies that are increasingly at the heart of our connected lives.