Nokia Expands Virtual Reality leadership Globally With OZO Launch in China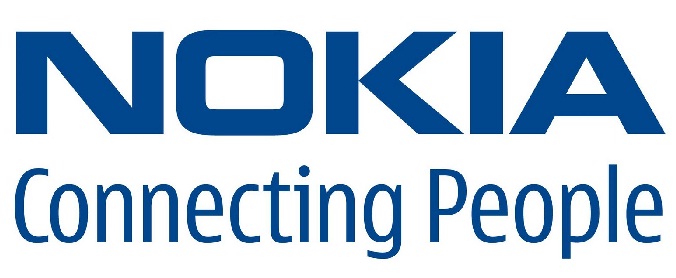 Nokia has extended its leadership position in the global virtual reality (VR) production marketplace with a China launch for OZO, the world's first VR camera for professional content creators. OZO and its robust software suite, which dramatically reduces the time, complexity, and costs associated with capturing and editing VR content, will be commercially available in China in Q3, having launched previously in the U.S. and Europe.

"We see tremendous potential for OZO in China, an exciting market with immense growth opportunities for VR and OZO. There's a genuine hunger among consumers for more immersive, high quality and professionally produced entertainment," said Ramzi Haidamus, president of Nokia Technologies. "As a single-body camera giving content professionals a simple way to produce compelling content for their audiences, OZO is tailor made to fill a very important gap."

In conjunction with the China launch, Nokia also announced a partnership with LeVR – the VR division of LeEco, one of the largest online video companies in China – to distribute OZO content. LeVR intends to deploy OZO VR solutions on their platform.

Nokia has also established an aggressive new global price that reflects the company's continued commitment to lead and foster the nascent VR industry by providing world-class solutions for the production and distribution of professional VR content. As such, effective today OZO is priced at $45,000 in the United States and €40,000 in the EU, with equivalent pricing anticipated in China. OZO will be available to order through Nokia reseller partners in China in September, with shipments expected in October.
"OZO was developed with content creators in mind and to ensure little or no disruption to their process, thus allowing them to fully explore the creative artistry, immersive storytelling and new broadcast experiences possible with this exciting new platform," noted Haidamus. "In less than a year, we have expanded the sales footprint for OZO and our software suite worldwide, and continuously received positive feedback from our professional customers and their own customers as well."
Announced in July 2015, OZO is the first purpose-built, professional-grade virtual reality camera designed to dramatically reduce the time, complexity and costs associated with VR production.

The OZO portfolio continues to expand with the forthcoming OZO Live and OZO Player SDK commercial releases, creating the only market solution that can simultaneously capture 3D 360 video and spatial audio – two must-have features to deliver a truly immersive end-user VR experience.

Announced at NAB 2016, OZO Live has been used by select partners during the summer to successfully stream live 3D 360 degree VR at top-tier entertainment, sports and news events, including World Youth Day, and a P!nk concert at the Hollywood premiere of Disney's Alice Through the Looking Glass.

OZO Player SDK allows professionals and content service providers to create and support truly immersive 3D 360 video as well as 360 spatial audio experiences using a single, unified development interface. In addition to supporting playback of OZO-created content, the player also allows for standard VR video and audio formats, removing barriers to the effortless creation and delivery of great VR experiences to a wide audience.

About OZO
OZO is a first-of-its-kind professional VR tool that integrates eight cameras, all of which export a single file, thus eliminating the need for complicated rigs, wires, long setup times, and synching and swapping of separate memory cards. Designed to remove technical barriers so content creators can focus on being creative, OZO requires just one simple output cable and one single file to store all video and audio data, all in perfect sync. The OZO Software suite, included with the camera purchase, is a complete professional production package that includes OZO Creator, OZO Remote, and OZO Preview.

About Nokia
Nokia is a global leader in the technologies that connect people and things. Powered by the innovation of Nokia Bell Labs and Nokia Technologies, the company is at the forefront of creating and licensing the technologies that are increasingly at the heart of our connected lives.