Niche perfumes: what are they and where can you find the best?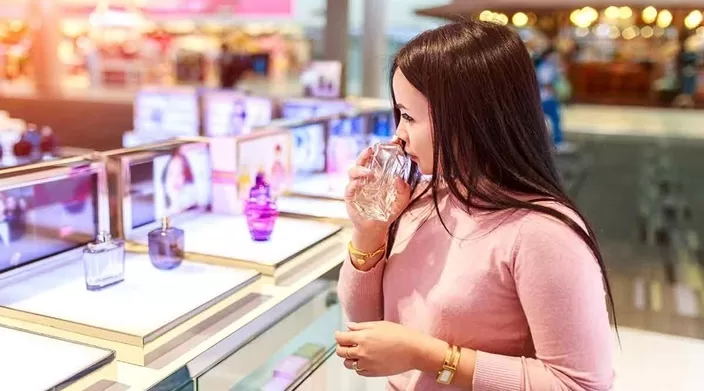 We all like to smell good when going out for a date or evening out with friends. This need has resulted in perfumes that have been existing for centuries. However, only in the last decades, we have seen major changes to what perfume entails. Back in the day, perfume was a luxurious product that was made with the finest ingredients. Perfumers did extensive research to find the best possible combinations. One of the greatest cinematic examples of this going a bit too far is Perfume: the story of a murderer. Of course, this is not a legitimate example for all the Perfumers out there who are still working around the clock to create niche perfumes. Before we dive in, we would like to make the distinction between niche and other perfumes.
What do we mean with niche perfumes?
Did you see how we moved from perfumes to niche perfumes? Good observation. There are noticeable differences when we look at perfume from over a century ago to those we see around us today. This difference started to emerge with the rise of premium clothing brands. These brands, known for their high-end fashion, started looking into other channels to generate revenues. This led them to introduce another luxurious product: perfume.
Fashion brands do not make niche perfumes
This is where we make the distinction between niche and perfumes of large multi-sector brands. Both suppliers utilize raw and natural products in their perfumes. The distinction becomes clear when we look at the quality of these raw materials. As niche perfumes are created in smaller amounts, there goes more time and effort in each specific perfume and the selection process of raw materials can be and is more strict and thorough. Whereas larger brands are focussed on mass production. Therefore, they will not have the selection process of raw materials for each perfume. Hence, the difference in quality between the perfumes, we only focus on niche perfumes.
List of the top niche perfumes
To provide you with insight into the world of niche perfumes, we created an overview of top perfumes. Note that this list is non-exhaustive and that there are more brands out there that are worth giving a try. In this list, we looked at the most popular brands in the niche field.
Frederic Malle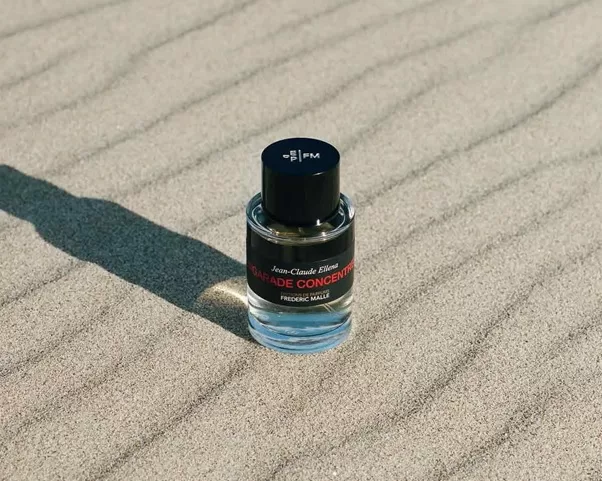 The founder of this perfume, Frederic, has had a long history with perfume. You could argue that he was born with it. His grandfather was the founder of Parfums Christian Dior. This led to his interest in perfumes and pursuing a career as a professional evaluator and perfume critic. The result of his expertise can be found in the perfume brand Frederic Malle. For this brand, he works together with a broad set of Perfumers to create a differentiated set of perfumes. Good examples of this collection are Carnal Flower and Dries van Noten. Where Carnal Flower is a dark perfume, the Dries van Noten is warmer and can be seen as soft and tender.
Montale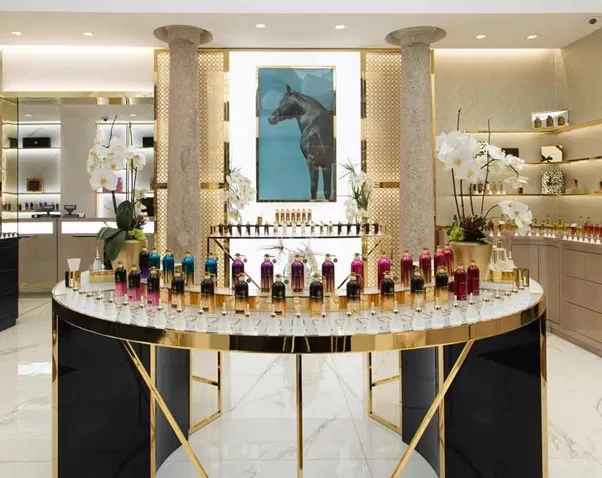 The perfumes of Montale are relatively new, as they have been founded in 2003. Having its home base in Paris, Piere Montale spent time in Saudi Arabia, working as a Perfumer for the nobility. Here, he learned about the highest quality of natural ingredients and found his passion to combine these Arabian scents with the scents of the Western world. This led to the collection that Montale has brought to the world of perfume.
Xerjoff
The first perfume on the list (but not the last) that originates from Italy. Founded in Turin, this is a brand that should already be bought for their bottles. The company is using quartz stones to develop their bottles, combined with other precious materials to give them a luxurious appearance. Perfumes of Xerjoff make use of a broad range of flowers such as jasmine, the Bulgarian rose, and iris, combined with fruity scents. Perfect perfumes for dinners or a beautiful day in spring. They are inspired by many holiday locations in Italy which people around the globe love to visit, and incorporate those in their perfumes.
Byredo
This can be considered a unique brand when looking at its foundation. As a Swedish brand, it stands out from the (limited) Scandinavian offerings in the world of perfume for so many reasons. The founder, Ben Gorham, has roots in both India and Canada and tries to take this with him when developing perfumes. Just like himself, he tries to bring together the Indian scents with Western characteristics. This makes Ben travel the world to find the best possible ingredients for his scents. These all come together in Sweden, where his perfumes and bottles are still assembled by hand.
Officina delle Essenze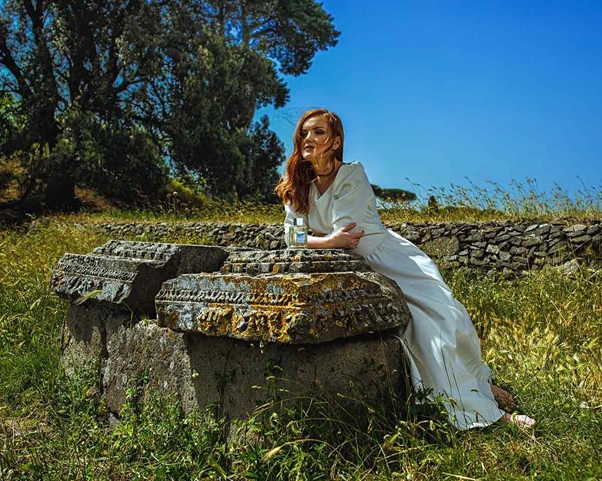 Another brand that is developing niche perfumes and is founded in the beautiful scenery of Rome, Italy. Founded in 2003, this brand has been embedding craftsmanship with the capital C into its products. Maurizio Lembo started the brand by developing scents that combine his childhood memories with new insights he retrieves from different sources. This resulted in a portfolio of twelve unique perfumes that all come with their unique scents. Packed in a luxurious and minimalistic bottle, this is a gift you should treat others (and yourself) with.
Diptyque
Want to wear something extraordinary? Diptyque can be the brand for you. Known for its uniquely sophisticated scents, it is home to a loyal fan base of users. It can be purchased among the world's most exclusive retailers as an exclusive brand and comes in a simple yet refined bottle. Ranging from the Eau des Sens to the Orphéon, these perfumes have a long history and unique scent.
Maision Francis Kurkdijan
Francis can be seen as a perfumer who has seen it all. When graduating from the perfume school of Versailles, he invented the Le Male scent for Jean Paul Gaultier. To this day, this is one of the most famous perfumes sold across the globe. After leaving Jean Paul, he worked at many other fashion houses to create perfumes. However, at a certain point, Francis thought it was time to give his perfume a shot. He founded Maison Francis Kurkdijan and started making exclusive perfumes that are appreciated across the world.
Penhaligon's
When you look at the bottle of this brand, you might feel that you are going back to the Wild West. Having old-school typography on its bottles, the brand originates from the UK. This is the place where William Penhaligon started the first barbershop of the country back in the 17th century. Since then, they have been developing perfumes for their clients as well. The materials are of the highest quality and are very expensive, resulting in a unique perfume that is made in England.
Creed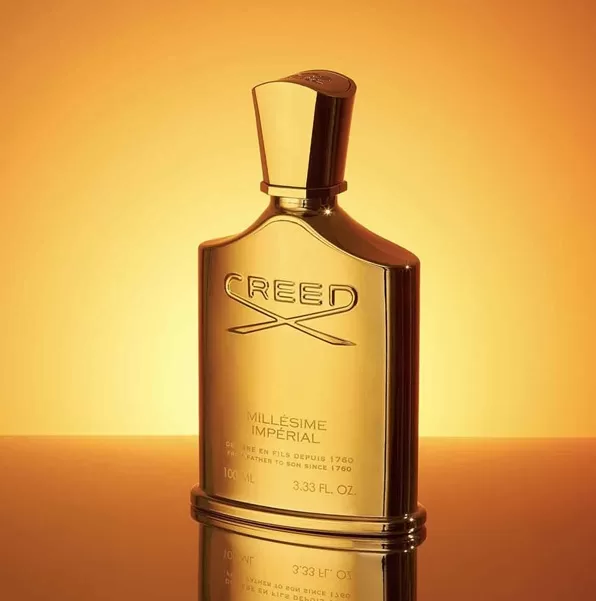 The last niche perfumer on the list is Creed, another brand that is founded in Britain. Around the same time as Penhaligon's, James Creed started the perfume brand. The brand became well-known and supplied to the royal families across the island. The perfumes that are made by Creed are still made by hand. This does not only hold for the pressing, but also the weighing, mixing, and filtering. This makes the perfumes more expensive, but also more exclusive. The average bottle sold by Creed starts around 300 US dollars. Does this mean it is worth it? You could inquire at Queen Victoria if you are interested, she is a big fan of the brand and owns several of their perfumes.