New Report Gives Recommendations for Lambeth Council on Improving Social Mobility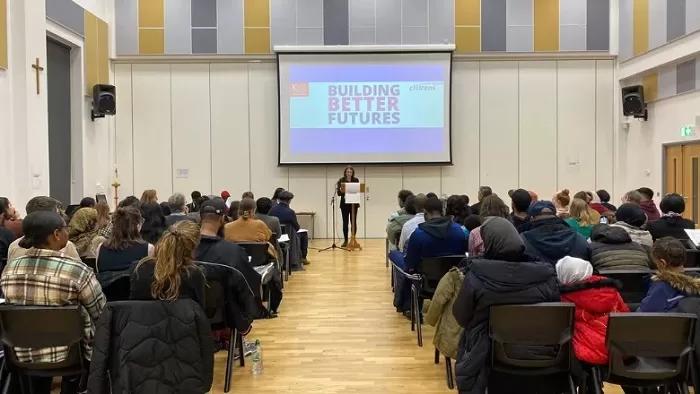 King's College London, in partnership with Lambeth Citizens has launched a new report with key recommendations for Lambeth Council to help support social mobility for young people within the borough.
The Building Better Futures report follows a listening campaign, led jointly by King's Social Mobility & Widening participation team and Lambeth Citizens, which engaged with over 700 Lambeth residents to get views and perspectives from the local community. Responses showed that that residents feel obstacles to better futures are rooted in four areas: Young people's future readiness, race and discrimination, parental ability to provide support, and experiences of mental health and wellbeing.
Some of the key recommendations for Lambeth Council include:
Encourage schools and colleges to undertake effective careers guidance and promote a diverse range of education and career progression opportunities
Evaluate the impact of anti-racism initiative Raising the Game
Champion the adoption of the Halo Code in schools
Set up a working group to address the Islamophobia experienced by Muslim students
Encourage schools to celebrate Latin American Heritage Month
Increase support to school governing boards to diversify their membership
Support schools to provide well-informed advice for pupils with a range of immigration statuses
Connect looked after children and care experienced learners with insecure immigration status to good legal advice
Achieve recognition for Lambeth as a Living Wage Place
Provide increased support for parents whose first language is not English
Encourage a better understanding of student finance amongst parents and young people
Create a working group with Lambeth Citizens to enable the implementation of the South London Listens action plan
Work with Lambeth schools to ensure they all have a mental health lead
The report is part of an ongoing collaboration and will inform a social mobility action plan being co-produced between King's, Lambeth Citizens and led by the Council.
The report was launched yesterday at an event at St. Gabriel's College, a secondary school in Lambeth. During the event, Lambeth Council Leader, Councillor Claire Holland delivered a speech and Lambeth residents gave testimonies and shared their own experiences.
Source: King's College London