New Mobile Service for Wells Fargo Corporate Cardholders Makes Expense Receipts a Snap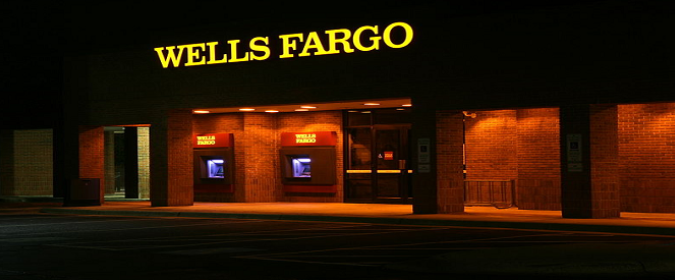 Commercial Card Expense Reporting service boosts efficiency for administrators
Crumpled, unreadable, and missing paper receipts are no longer a nuisance for corporate credit cardholders who need them to file expense reports and get reimbursed for out-of-pocket expenses. Instead, no matter where 
Wells Fargo
 & Company (NYSE: WFC) Commercial Cardcustomers are, with the new feature on 
Wells Fargo
CEO Mobile® 
, they can immediately upload paper receipts for processing and reimbursement by simply snapping their photos.
One company that already has made the switch from paper expense receipts to mobile images is Universal Avionics, an international equipment manufacturer and marketer in Tucson, Arizona. This company uses the 
Wells Fargo
CEO Mobile
 and Commercial Card Expense Reporting (CCER) services to manage its corporate purchasing card program and says it will greatly benefit from the added efficiency.
"Throughout our organization, it's difficult for us to manage all of our receipts, and we often miss some," said Curtis Thelen, program administrator and 

Wells Fargo

 cardholder at Universal Avionics. "This new solution will help us increase our percentage of receipts collected. I also see this becoming the preferred method over using a scanner and e-mailing the image. I can't think of a better way of doing it."
After taking a photo of a receipt with an iPhone, iPad or Android smartphone or tablet, 
Wells Fargo
 corporate cardholders sign in to the 
CEO Mobile 
app, click the 
Wells Fargo
 Commercial Card Expense Reporting (CCER) service, and tap "Upload Receipt." It's that easy. CCER transmits the electronic receipt for reconciliation.
"Our customers have seen their share of expense receipts go missing or through the washing machine. Now we've made the process easy," said Secil Watson, head of 
Wells Fargo
 Wholesale Internet Solutions. "This new mobile solution significantly streamlines the process of expense reporting."
CCER also provides company card administrators with tools to set spending limits, e-mail notifications to cardholders, generate reports, and send alerts about purchasing trends or unusual and unauthorized cardholder behaviors.
"Mobile adoption among our corporate customers is increasing at a fast pace, as mobility gives them the ability to perform time-sensitive transactions no matter where they are," added Watson. "Customers want to complete their financial to-do list no matter where they are and what device they are on."
About the CEO portal and the CEO Mobile service 
The 
Commercial Electronic Office
®
 (CEO
®
) portal offers 
Wells Fargo
 commercial and corporate customers secure, single sign-on access to a broad offering of online banking applications and reports, including cash management, credit, investments, foreign exchange, trade finance, capital markets, trust, insurance, and health benefits. The 
CEO Mobile
 service allows customers to securely access their accounts when they're on the go, away from their computer or office, or traveling for business. Through the 
CEO Mobile
 service, customers can perform many of the same tasks they access through the CEO portal, as well as additional functions such as uploading business expense receipts or depositing checks using an iPhone, iPad, or Android device.
1
About 

Wells Fargo
Wells Fargo
 & Company (NYSE: WFC) is a nationwide, diversified, community-based financial services company with $1.6 trillion in assets. Founded in 1852 and headquartered in San Francisco, 
Wells Fargo
 provides banking, insurance, investments, mortgage, and consumer and commercial finance through more than 9,000 locations, 12,500 ATMs, and the internet (wellsfargo.com), and has offices in 36 countries to support customers who conduct business in the global economy. With approximately 265,000 team members, 
Wells Fargo
 serves one in three households in the United States. 
Wells Fargo
 & Company was ranked No. 29 on 
Fortune
's 2014 rankings of America's largest corporations.
Wells Fargo
's vision is to satisfy all our customers' financial needs and help them succeed financially. 
Wells Fargo
 perspectives and stories are also available at blogs.wellsfargo.com and at wellsfargo.com/stories.
Media 
Andrea Mahoney
415-222-4722
andrea.g.mahoney@wellsfargo.com
@AndreaMahoneyWF