New Doritos Blaze Introduces a Bold New Flavor that Brings the Heat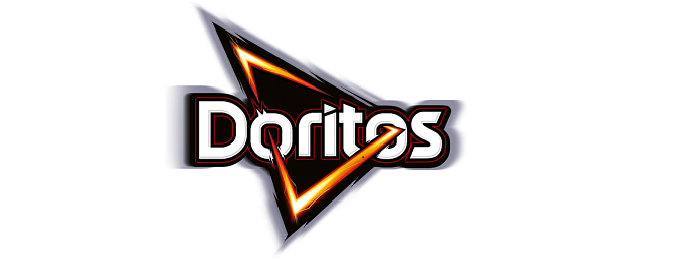 With new Doritos Blaze, Doritos, one of the marquee brands from PepsiCo's Frito-Lay division, is firing up the flavor in the snack aisle to kick off the new year. Doritos Blaze features complex flavor and heat that builds as you crunch. 
Doritos Blaze is only the beginning of the brand's bold next steps into the hot and spicy snack market, as Blaze becomes the brand's next national offering.
"Doritos Blaze is truly a first-of-its-kind snack with a robust flavor that's as bold as the heat in every bite," said Ryan Matiyow, senior director of marketing, Frito-Lay North America. "We know our heat-seeking fans will enjoy this intense snacking experience all year long."
Appetites for spice have grown exponentially in the last decade as more consumers look toward spicier offerings for snacking. In fact, spicy heat is projected to be one of the most popular food trends in the years to come, as 1 out of 4 consumers are eating spicy foods more often than they have in the past, according to Mintel research.
Purple Doritos Blaze packaging with flames and thermograph handprints today officially joins the iconic ranks of red Nacho Cheese and blue Cool Ranch on store shelves nationwide. While the new Doritos Blaze platform is initially launching with one spicy flavor, Doritos will look to expand the platform in the future.
Doritos Blaze is available now in 9.75oz bags for a suggested retail price of $4.29 and 3oz bags for a suggested retail price of $1.69 while supplies last.
About Doritos
Doritos believes there's boldness in everyone. We champion those who are true to themselves, who live life fully engaged and take bold action by stepping outside of their comfort zone and pushing the limits. Doritos is one of the many brands that makes up Frito-Lay North America, the $14 billion convenient foods business unit of PepsiCo (NYSE: PEP), which is headquartered in Purchase, NY. Learn more about Frito-Lay at the corporate website, http://www.fritolay.com/, the Snack Chat blog, http://www.snacks.com/ and on Twitter at http://www.twitter.com/fritolay.
About PepsiCo
PepsiCo products are enjoyed by consumers one billion times a day in more than 200 countries and territories around the world. PepsiCo generated more than $66 billion in net revenue in 2014, driven by a complementary food and beverage portfolio that includes Frito-Lay, Gatorade, Pepsi-Cola, Quaker and Tropicana. PepsiCo's product portfolio includes a wide range of enjoyable foods and beverages, including 22 brands that generate more than $1 billion each in estimated annual retail sales