New Dell Systems Management Capabilities Bolster Customer Successes for Fast-growing Dell PowerEdge FX2 Modular Infrastructure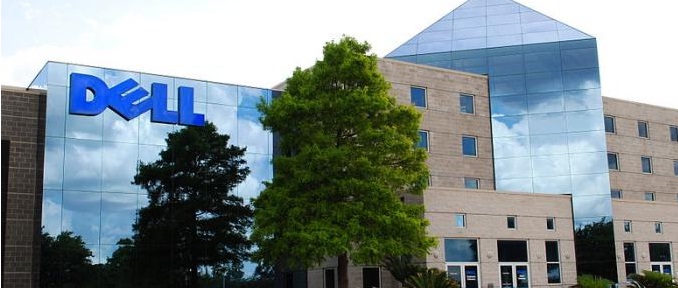 Dell announced updates to the systems management portfolio for the Dell PowerEdge FX2 modular infrastructure to help customers further maximize IT productivity and business continuity. The new features enhance provisioning and infrastructure visibility, plus add support for Nagios users and open source applications.
Dell's overall blade server growth is bolstered by the PowerEdge FX2, which is significantly outpacing industry blade server growth. The PowerEdge FX2 has demonstrated triple-digit percentage growth year-over-year in unit and revenue over the previous four quarters, contributing substantially to PowerEdge blade server gains, since its launch in 20141. According to IDC, Dell PowerEdge blade servers experienced 34 percent year-over-year revenue growth and grew 17 percent faster than the industry in the first quarter of 2016.2
"Our customers are interested in making their IT infrastructure more flexible and efficient to address evolving business and workload demands in real-time." said Ashley Gorakhpurwalla, vice president and general manager, Dell Server Solutions. "With strong systems management capabilities, the PowerEdge FX2 can help customers meet their goals by supporting traditional applications and new workloads driven by social, mobile, analytics and cloud computing in a modular infrastructure. These attributes combined with recent customer successes is driving unprecedented growth."
Improved Management and Industry Software Integration for Dell PowerEdge FX2
Dell has enhanced its systems management software to take advantage of the unique engineering of the Dell PowerEdge FX2 and is designed to simplify and automate critical hardware management tasks. New capabilities and updates enhance the user experience with improved ease of provisioning for virtualized workloads, plug-ins for Nagios users, and comprehensive infrastructure visibility and flexibility to run open source applications. This includes:
Dell OpenManage Essentials 2.2 enables fast provisioning of I/O aggregators with template-based processes that easily and uniformly replicate the assignment of vLANs during the blade port mapping process, which ensures simplicity and accuracy in network set-up. The new geographic view feature enables quick, easy location access to PowerEdge FX2 systems onsite or across the globe with manageability across 5500 devices. Additionally, seamless integration with SupportAssist3 provides proactive, predictive support and automated case creation to resolve hardware issues up to 90% faster with ProSupport Plus4
The new OpenManage plug-in for Nagios XI 1.0 extracts detailed PowerEdge FX2 infrastructure information from the Dell Chassis Management Controller and server embedded intelligence, iDRAC with Lifecycle Controller, delivering a unified set of alerts and health monitoring details to Nagios XI administrators. As a result, customers can continue using their Nagios XI console to monitor Dell hardware without additional tools or training while achieving a higher return on their investment.
New Active System Manager (ASM) 8.2 capabilities enable fast and easy on-boarding and deployment of IT services across multiple chassis, server, storage and networking devices. The port view provides a visual mapping of physical and virtual infrastructures and any connectivity issues to allow for quick troubleshooting to help IT teams maintain business continuity and deliver more consistent, reliable IT services. Additionally, a new software developer kit (SDK) simplifies creating and deploying complex applications using readily available open source modules.
About Dell
Dell Inc. listens to customers and delivers innovative technology and services that give them the power to do more. For more information, visit www.dell.com.