New Course on openSAP Platform Guides Learners Through Ethical Artificial Intelligence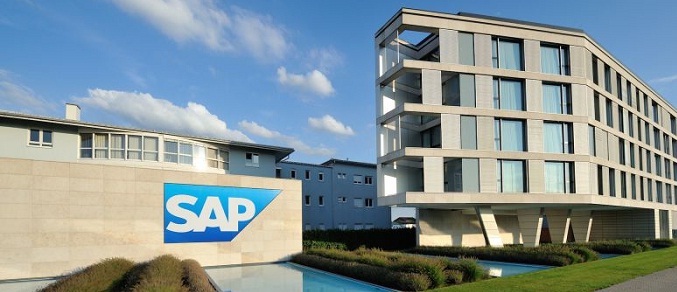 SAP SE (NYSE: SAP) said it will offer a new course on the openSAP platform that focuses on the ethical implications when developing and interacting with artificial intelligence (AI).
Creating Trustworthy and Ethical Artificial Intelligence, offered June 25 through July 24, is geared toward all leaders, professionals, developers and general users of AI technology.
"The potential for AI and machine learning is great, and the technology has already had significant impact in automating tasks and efficiently analyzing data sets," said Bernd Welz, chief knowledge officer, SAP. "As this technology continues to evolve and becomes further engrained in our society, it's important that we take the necessary steps to ensure that its development and continued application are carried out in an ethical way. Through this course, we're showing learners how they can keep ethics in the forefront when developing AI- and machine learning–enabled technologies."
With ethics guidelines for trustworthy AI and insights from SAP and third-party experts, this course guides learners through the foundations of trustworthy AI. It also instructs learners on how to create and maintain human-centric AI following technical and nontechnical steps.
"The opportunities that AI presents us with are wide-ranging and can benefit all parts of society. If used in a proper and trustworthy way, AI could be a game changer toward independent living and societal participation for elderly persons and those with disabilities," said Klaus Hoeckner, course instructor. Hoeckner is a board member of the Austrian Association Supporting the Blind and Visually Impaired and a member of the European Union High-Level Expert Group on Artificial Intelligence. "Let us not forget that we are speaking about 15 percent to 20 percent of the population worldwide."
Other courses on high-demand topics, such as customer experience and process automation, will be available soon. They include:
SAP C/4HANA Business Processes: Lead-to-Cash (July 2 – August 14, 2019): Participants learn about one of the four core processes in the intelligent enterprise suite – the lead-to-cash process – through a journey set up using the SAP C/4HANA suite and SAP S/4HANA.
SAP Intelligent Robotic Process Automation in a Nutshell (September 17 – October 16, 2019): This course introduces robotic process automation (RPA) and the individual cloud and on-premise components of the SAP Intelligent RPA technology. It explains the business value of the technology and its key differentiators.
Since its launch in 2013, the openSAP platform has grown to serve more than 820,000 unique learners who have reported a 98 percent satisfaction rate. SAP continually works to expand its selection of massive open online course (MOOC) offerings to answer the needs of the modern professional learner.
Visit the SAP News Center. Follow SAP on Twitter at @sapnews.
Source: SAP