New business accelerator launched aimed at developing the future shape of banking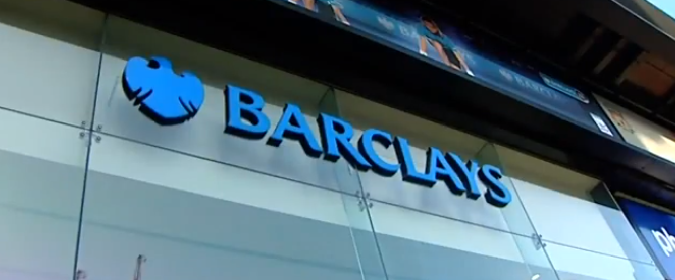 Barclays and Techstars are today launching a programme that will give ten innovative businesses the chance to shape the future of financial services.
The Barclays Accelerator, powered by Techstars, is a three month intensive startup programme designed to support new businesses on their journey to delivering breakthrough innovations. It is the first financial technology accelerator of its kind to be run by Techstars, who have previously run programmes for clients including Nike and Microsoft.
Entrepreneurs and start-up companies worldwide can apply for the programme, with their applications focused on improving the banking experience for consumers. Upon review of applications, ten companies will be selected for a place on the prestigious accelerator programme.
The ten companies will be guided through the process of growing and developing their business with the help of seed funding from Techstars and custom built facilities in Mile End near Tech City. They will also be mentored by notable executives from Barclays, including Group Chief Information Officer, Darryl West, and Chief Design Officer, Derek White, alongside mentors from Techstars, including Jon Bradford, Managing Director of Techstars in London and David Cohen, founder and CEO of Techstars. Over the next three years, Barclays and Techstars have committed to working together to offer six different accelerator programmes, this being the first, which will ultimately help sixty different companies.
Commenting on the partnership, Derek White, Barclays Chief Design Officer, said "We've identified technology as a key driver of innovation and it will be paramount to Barclays achieving our ambition of becoming the 'Go-To' bank. We've already had great successes using an entrepreneurial approach to future design, including the launch of our innovative Barclays Pingit app, and we're keen to ensure we build upon these by supporting entrepreneurs and putting them in an ecosystem where they can grow and develop.
"Combining the breadth and depth of Barclays' global financial expertise with the experience and extensive mentor network of Techstars is a recipe for success for a select group of entrepreneurs."
David Cohen, founder and CEO of Techstars said, "We are excited to partner with Barclays on the next wave in FinTech. It's a great opportunity for those entrepreneurs who have the right ideas that will make a difference in banking, whether it's a new payment solution or a financial management tool."
Each company accepted into the Barclays Accelerator will refine their business model, culminating in a Barclays Executive Demo Day and a Public Investor Demo Day in London.
Applications are open now at www.barclaysaccelerator.com and will be open until March 21, 2014. The programme will begin in mid- June 2014 with the Demo Days scheduled for September 2014
Notes to Editors:
About Techstars:
Techstars was founded in 2006 and is backed by over 75 different venture capital firms. Consistently rated the #1 startup accelerator in the world, Techstars executes an intensive 90 day, mentorship-driven program for entrepreneurs. For each program, ten companies are selected from a large pool of applicants. Techstars offers programs in seven locations: Austin, Boulder, Boston, Chicago, London, New York City, Seattle and a cloud infrastructure specific program in San Antonio. In addition, Techstars offers the same successful model to corporations such as Nike, R/GA, Sprint Mobile, Microsoft and Kaplan as powered by TechStars programs.
About Barclays

Barclays is a major global financial services provider engaged in personal banking, credit cards, corporate and investment banking and wealth and investment management with an extensive international presence in Europe, the Americas, Africa and Asia. Barclays' purpose is to help people achieve their ambitions – in the right way.
With over 300 years of history and expertise in banking, Barclays operates in over 50 countries and employs approximately 140,000 people. Barclays moves, lends, invests and protects money for customers and clients worldwide.