New Blockchain Software from SAP Helps Eliminate Counterfeit Drugs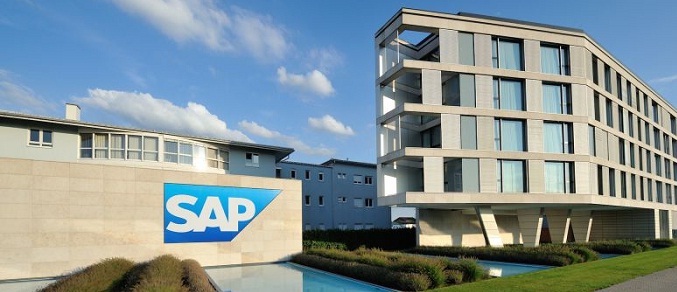 SAP SE (NYSE: SAP) announced the general availability of SAP Information Collaboration Hub for Life Sciences, option for U.S. supply chain, a blockchain-technology hub to help eliminate counterfeit products along the pharmaceutical supply chain.
The hub is designed to authenticate pharmaceutical packaging returned from hospitals and pharmacies to wholesalers before products are resold. U.S. wholesalers encounter nearly 60 million returns annually, accounting for an estimated US$7 billion.
The blockchain-based solution helps customers comply with the U.S. Drug Supply Chain Security Act (DSCSA), which requires that as of November 2019 wholesalers verify prescription drugs that are returned and intended for resale. The mandate is intended to protect consumers from fake, contaminated and stolen medication.
"Blockchain is driving a new breed of enterprise applications that could drastically improve cooperation for wholesale distribution," said Jeffery Denton, senior director, Global Secure Supply Chain, AmerisourceBergen Corporation. "The blockchain-based solution from SAP provides the best opportunity to fully satisfy our need to be interoperable with our trading partners and their solutions as well as to remain compliant with the U.S. DSCSA."
The new software allows customers to verify the product code, lot, expiration date and a unique serial number embedded in the barcode against manufacturers' data stored in the blockchain. The software was developed in co-innovation with AmerisourceBergen, Boehringer Ingelheim AG & Co. KG, GlaxoSmithKline plc and Merck Sharp & Dohme, among others.
"This blockchain product supports the industry's need for an immutable and shared ledger, avoiding many complex integrations," said Dr. Oliver Nuernberg, chief product owner, SAP for Life Sciences solution portfolio, SAP SE. "With this product we are offering a scalable and secure solution to pharmaceutical manufacturers and U.S. wholesalers to comply with the upcoming regulatory requirements for verification."
SAP continues to support companies across various industries in exploring the benefits of the distributed ledger technology. In autumn 2018, two new industry consortia within the SAP Blockchain Consortium program were announced. The addition of these new consortia serves as proof of SAP's ongoing efforts to provide the right platform, framework and organization for customers exploring the adoption and integration of blockchain technology for enterprise applications.
Source: SAP