National Geographic Launches Great Nature Project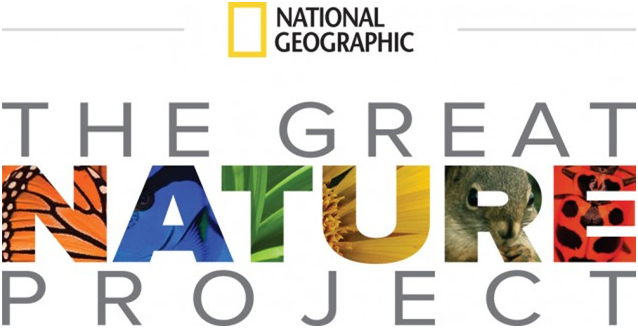 People across globe are invited to participate in week long celebration of nature's diversity and to break a Guinness World Record
WASHINGTON (May 22, 2013)—The National Geographic Society, which is celebrating its 125th anniversary this year, is urging everyone to get off the couch and go outside to explore — and celebrate — nature, whether in their own backyard, a local park or anywhere that nature thrives. From Sept. 21-29, 2013, National Geographic invites the whole world to take part in the Great Nature Project, an unprecedented attempt to capture and appreciate Earth's biodiversity.
Great Nature Project participants — anyone with a camera or camera phone — are asked to take photos of any plants or animals they come across and share them with the world by uploading them to various social media platforms, including Twitter, Instagram and Flickr, using the hashtag #GreatNature. The uploaded, tagged photos will be aggregated ongreatnatureproject.org, where visitors to the website can view the images and take advantage of opportunities to engage deeper and learn more about the world's biodiversity through educational and scientific resources. The website launches in July 2013, but participants can register online now to become part of the September celebration.
As part of the Great Nature Project, National Geographic Kids is attempting to set a Guinness World Record for the largest online photo album of animals by collecting more than 100,000 animal images. Any photo of an animal uploaded and then shared with Great Nature Project with the addition of the hashtag #animal will be counted toward the record.
"The Great Nature Project is at the core of the National Geographic Society's mission to inspire people to care about the planet," said National Geographic Vice President of Education Daniel Edelson. "Through this project, participants can share their world with the whole world. Experiencing and celebrating nature in this way will remind people of all ages about the amazing and diverse life on our planet and inspire them to do their part to help change it for the better."
The Great Nature Project website will be the hub of the project, providing photo activity prompts for site visitors and showcasing photo galleries curated by National Geographic explorers and other celebrities as well as an interactive, searchable map of all photos uploaded to the project worldwide.
About National Geographic
The National Geographic Society is one of the world's largest nonprofit scientific and educational organizations. Founded in 1888, its mission is to inspire people to care about the planet. The member-supported Society offers a community for members to get closer to explorers, connect with other members and help make a difference. The Society reaches more than 450 million people worldwide each month through National Geographic and other magazines, National Geographic Channel, television documentaries, music, radio, films, books, DVDs, maps, exhibitions, live events, school publishing programs, interactive media and merchandise. National Geographic has funded more than 10,000 scientific research, conservation and exploration projects and supports an education program promoting geographic literacy. For more information, visit www.nationalgeographic.com