MTV AND VH1 TO COMMEMORATE 20TH ANNIVERSARY OF NIRVANA'S THIRD AND FINAL STUDIO ALBUM IN UTERO BY UNLEASHING LOST AND NEVER-BEFORE-SEEN PERFORMANCES FROM "NIRVANA: LIVE AND LOUD" CONCERT ON ARTISTS.MTV AND ARTISTS.VH1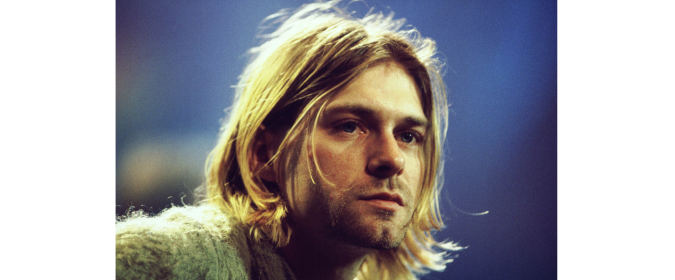 New York, September 18, 2013 – To celebrate and commemorate the 20th anniversary re-issue of Nirvana's groundbreaking third and final studio album, In Utero, MTV and VH1today opened its vault to unearth two lost performances and two never-before-seen rehearsals from "Nirvana: Live and Loud," a concert which originally debuted on MTV on New Year's Eve in 1993.
Filmed on December 13, 1993 at Seattle's Pier 48 (less than a month after the MTV Unplugged in New York show taping), "Nirvana: Live and Loud" has been heralded as one of the band's best live shows. Starting today, MTV and VH1 will roll out  worldwide exclusive performances via Artists.MTV and Artists.VH1 beginning with "Heart-Shaped Box" today (September 18), and "Rape Me" tomorrow (September 19).  On Monday, September 23rd, MTV and VH1 will premiere two never-before-seen rehearsal performances of "Radio Friendly Unit Shifter," and "Very Ape," which features a rare glimpse of the late Kurt Cobain playing drums. The full "Live & Loud" concert will premiere commercial-free on VH1 Classic on Monday, September 23 at 8pm ET/PT. The DVD will be released the following day on September 24.
On Friday, MTV News will debut an oral history of the show from MTV staffers and executives, including how the concert came together, Kurt Cobain's response to Pearl Jam bowing out, as well as what made the performances so memorable. Additionally, MTV News will unearth additional archival footage and interviews with the band.
Artists.MTV and Artists.VH1, along with Artists.CMT, is a music discovery site that powers MTV/VH1/CMT's network of 60 million passionate music fans and 100 million homes on-air. Just over a year old, the site features nearly 1 million artist pages.
MTV News is the authority for music, movies and pop culture news for the Millennial audience, producing a diverse mix of daily news stories, insider specials, weekly series, live red carpet shows, exclusive music video and movie premieres, as well as exclusive artist and celebrity interviews on-air, online, via mobile and across social media.
Contact
Kurt Patat
Kurt.Patat@mtvstaff.com
212.846.2528