Morgan Stanley to Launch Wealth Management Services in Canada to Complement Cutting-edge Workplace Offering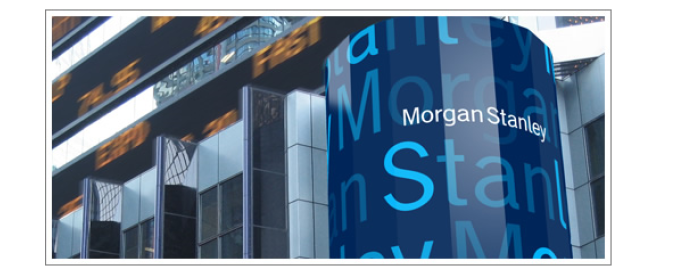 Morgan Stanley announced plans to launch Morgan Stanley Wealth Management Canada, a comprehensive wealth management offering that will complement Shareworks by Morgan Stanley shareholder plan administration services for executives and employees. resident in Canada (subject to regulatory approval). Morgan Stanley selected Canaccord Genuity as the local platform operator to support the deployment of this new initiative.
In May 2019, Morgan Stanley acquired Solium Capital Inc., based in Calgary and renamed from Shareworks by Morgan Stanley, then created the range of financial solutions Morgan Stanley at Work. Shareworks by Morgan Stanley has been present in Canada since 1999, serving more than 350 Canadian companies, or more than 70% of companies listed on the TSX60. Its client base includes more than 275,000 Canadian shareholders, with more than US $ 17.5 billion in assets.
"The creation of Morgan Stanley Wealth Management Canada will add wealth management services to our full range of workplace financial solutions," said Brian McDonald, Director of Morgan Stanley at Work. "Together, these solutions will help maintain and strengthen the competitiveness of Canadian businesses, by meeting all of the needs of their employees."
Morgan Stanley has a long-standing presence in Canada, with an uninterrupted presence since the 1960s. It has offices in Toronto, Calgary, Vancouver and Montreal and employs over 1,500 Canadians in a variety of industries, including sales and operations. institutional securities, investment banking services, capital markets, commodity trading and a technology center. "Morgan Stanley's main wealth management platform in the United States manages more than US $ 2.4 trillion in assets and is supported by more than 15,000 financial advisers. We are delighted to expand our presence in wealth management in Canada with our solution tailored to the Canadian market, "said Laura Adams,
Morgan Stanley's Wealth Management offering in Canada will include full service by Financial Planning Consultants, Virtual Financial Planning Consultants, a lower cost self-managed investment solution as well as online investment management. Greg Gatesman, co-director of International Wealth Management at Morgan Stanley said: "We are pleased that Canaccord Genuity is our partner platform, allowing us to offer a suite of compensation, custody and wealth management solutions. Stuart Raftus, President of Wealth Management at Canaccord Genuity in Canada, added: "We are pleased to provide Morgan Stanley with a number of custom solutions to support this new initiative.
Morgan Stanley (NYSE: MS) is one of the world's leading financial services companies. It offers investment banking, securities, investment management and wealth management services. With offices in more than 41 countries, the company's employees serve customers around the world, including businesses, governments, institutions and individuals. For more information on Morgan Stanley, please visit www.morganstanley.com.
Canaccord Genuity Group Inc. (TSX: CF) is a large independent financial services company, offering a full range of services and operating in two of the main segments of the securities industry: wealth management and capital markets. Since its creation in 1950, the company has been driven by an unwavering commitment to establish lasting relationships with its customers. It achieves this by creating value for its clients (individuals, institutions or businesses) through comprehensive investment solutions, brokerage services and investment banking services. The company has wealth management offices in Canada, the United Kingdom, Guernsey, Jersey, the Isle of Man and Australia. Canaccord Genuity, the international capital markets division,
The text of the press release resulting from a translation should in no way be considered official. The only version of the press release that is authentic is that of the press release in its original language. The translation will always have to be compared with the source text, which will set precedent.
Source: Morgan Stanley