Morgan Stanley Infrastructure Announces Sale of Montreal Gateway Terminals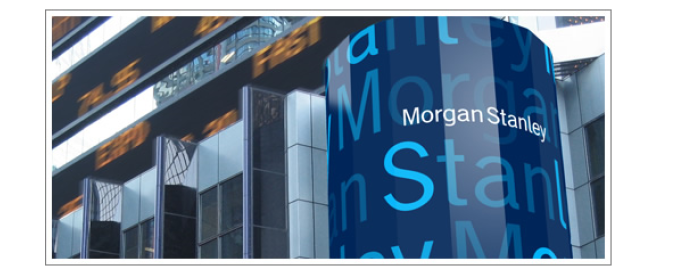 Morgan Stanley Infrastructure, the dedicated infrastructure investing platform of Morgan Stanley, announced today that a subsidiary of Morgan Stanley Infrastructure Partners, LP (MSIP), a $4 billion global infrastructure fund, has agreed to sell Montreal Gateway Terminals to a consortium led by Fiera Axium Infrastructure.  The terms of the transaction were not disclosed.
The MSIP subsidiary, MGT Holdings S.a.r.l (MGT Holdings), acquired an 80 percent interest in Montreal Gateway Terminals in February 2007 in an exclusively negotiated transaction and secured 100 percent ownership in December 2013.  Montreal Gateway Terminals is the largest operator at the Port of Montreal and the second-largest container facility in Canada.  The Port of Montreal is the third-largest container port servicing the northeast coast of North America, one of the busiest inland ports in the world and a strategic gateway to the Canadian and Midwestern U.S. markets.
"We are proud of our accomplishments over the past seven years at Montreal Gateway Terminals," said John Watt, Head of Asset Management for MSI.  "The team worked closely with management on many initiatives, and Montreal Gateway Terminals is today a very efficient company providing customer service at the highest quality level."
Markus Hottenrott, Chief Investment Officer of MSI, said, "This investment is a great example of our sourcing capabilities and approach to value creation – a proprietary and exclusively negotiated acquisition of an asset in Canada, a German seller and significant operational improvements during our ownership."
Morgan Stanley Infrastructure is a leading global infrastructure investment platform.  Morgan Stanley Infrastructure employs an established, disciplined process to invest in diverse infrastructure assets in predominantly OECD countries and seeks to create value through active asset management and operational improvements.  Morgan Stanley Infrastructure's team, one of the largest in the industry, is based in New York, London, Melbourne, Hong Kong, Amsterdam and Mumbai.  Team members possess considerable knowledge and experience with respect to investing in and managing infrastructure assets and leverage their own senior-level relationships as well as the unparalleled global network of Morgan Stanley to source investment opportunities.  Morgan Stanley Infrastructure is part of Morgan Stanley Merchant Banking & Real Estate Investing.
Morgan Stanley Merchant Banking & Real Estate Investing (MB&REI) is the Firm's direct private investing group that puts capital to work on behalf of a diverse client base, including governments, institutions, corporations, and individuals worldwide.  MB&REI employs a consistent, proven value-creation approach across a full range of strategies, including private equity, real assets, and credit.  From 22 locations around the world, over 400 experienced professionals with extensive private markets expertise and access to Morgan Stanley's global franchise provide an unparalleled network to source investment intelligence and opportunities.  MB&REI's deep resources include best-in-class reporting, operations, and risk management, providing investors with a comprehensive approach to disciplined investing.
Morgan Stanley (NYSE: MS) is a leading global financial services firm providing investment banking, securities, investment management and wealth management services.  With offices in more than 43 countries, the Firm's employees serve clients worldwide including corporations, governments, institutions and individuals.