MINI Partners with Sydney Worldpride on A Global Campaign to Spread Big Love Amongst The LGBTQIA+ Community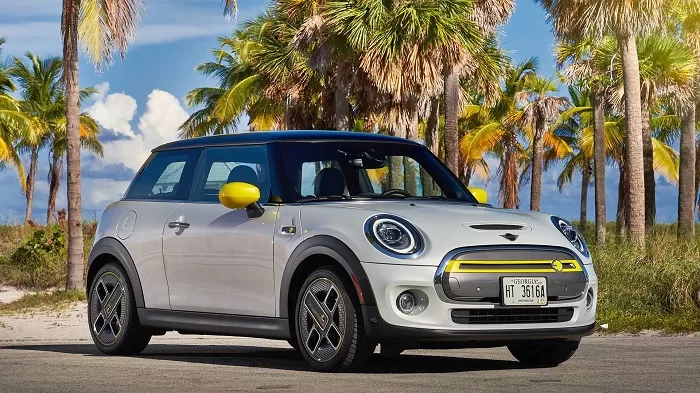 The campaign launch will be driven by 'Friends of MINI' – Australian icon, Casey Donovan and drag queen, Maxi Shield.
Following on from a successful 2022 'Big Love is all around us' campaign with Sydney Gay and Lesbian Mardi Gras, MINI's Big Love story will include a global social movement with a competition element in addition to digital and on-ground activations throughout Pride month. The partnership will also highlight local businesses supporting and embracing the LGBTQIA+ community through a 'Map of Big Love'.
As part of the competition, the Australian and New Zealand community will be asked to share their Big Love story for the chance to join MINI's float at the Mardi Gras Parade, choreographed by Ame Delves, as well as have their story painted as an official mural in central Sydney for all to see.
Both Casey and Maxi will share their own Big Love stories and participate in MINI's on-ground activations such as Mardi Gras Fair Day and the official Mardi Gras Parade, which returns to Oxford Street this year.
Friend of MINI, Casey Donovan said: "What a thrill it is to be part of MINI's 'Big Love Story' which will see people from around the world celebrate their individuality and come together to embrace everything Sydney WorldPride stands for. I'm incredibly proud to showcase Australia and its thriving community on a global stage."
A Friend of MINI for the second year running, Maxi Shield said: "Sydney WorldPride will be an opportunity for Australians to join together with their global family and celebrate what the Pride community is all about. It's great to join the MINI team again to continue amplifying these messages of Big Love and encouraging everyone to embrace love is love."
Sydney WorldPride 2023 will be staged Friday, 17 February to Sunday, 5 March 2023.
Source: BMW Group